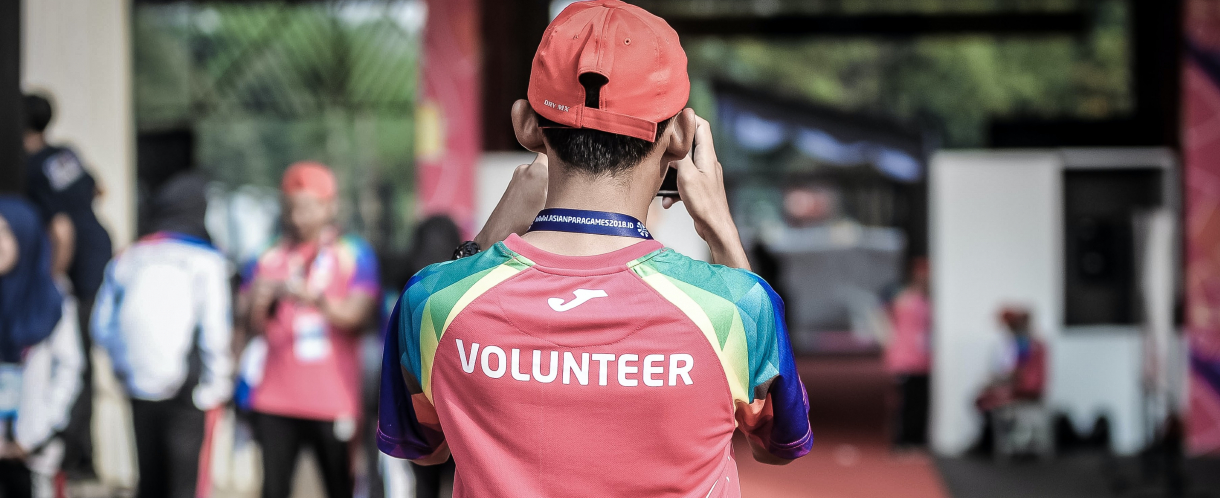 Struggling for ideas on what to do next? Or have some ideas, but aren't sure on how to get your foot in the door? Katie shares how volunteering can help you discover exciting career possibilities and more easily land opportunities in a new field – all in a way that's time-efficient and that works with your finances.
When we think about volunteering as part of our career change, barriers quickly pop up:

"Is volunteering really going to help me change careers? I can't afford to 'work for free'. Even if I did, who'd take me seriously? I'd look like a kid on work experience."

or

"I'd love to act on a cause I'm passionate about. I'm sick of sitting at home feeling useless. But I'm too trapped. I have to be back at work by 9am on Monday…"
How do we volunteer in an effective way that can also progress our career shift?

For starters, the idea of 'volunteering' means different things to different people. So let's set a few parameters for what it means around our career change.
It's not only for charity. Though (as we'll see) getting active for a cause can also lead to a new career direction.
It's not necessarily a long-term commitment.
Instead:
It is giving a set amount of time, in exchange for learning and helping others.
It is something you can shape around your commitments.
It is a useful way of testing career change ideas, whilst also having a positive impact.
And how do we make this work in practice?
Here are five ways that members of the Careershifters community have volunteered in a way that's led them to a new career path:
1. Dive into events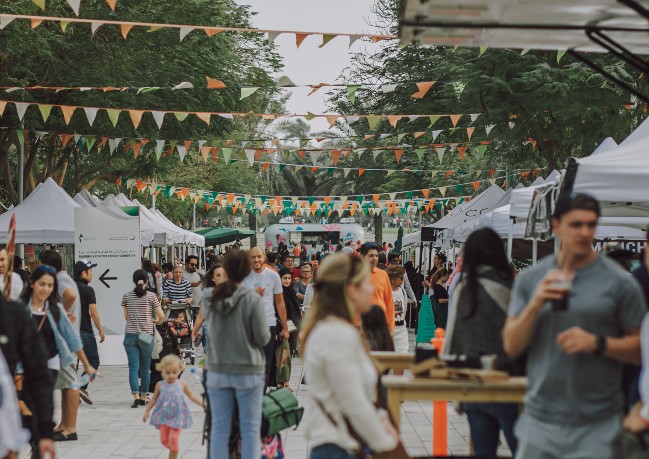 Catherine struggled to break out of her career as an accountant. But short-term volunteering at food festivals gave her the spark to make her shift:
"I wanted to meet people in the industry as a form of first-hand research, so I applied to be a volunteer at food festivals around Ireland. I signed up to do dish-washing, ticket-handling and so on. Once I had an opportunity to meet anyone willing to talk to me (food bloggers, writers, chefs, artisans, food producers, etc), I was open to doing anything. It was a lot of fun and it reinforced my desire to work with food. I also contacted cookery school owners and volunteered my time with them in order to get a feel for different businesses that might suit me."
As a result, she gained the confidence to work professionally in the field:
"I'm currently freelancing in the food tourism industry and I'm loving it. I work for a food tour company, guiding culinary tours around my city as well as assisting the same company with the PR, social media and marketing side of things. I'm also working part time in commercial kitchens learning the trade."
Take action:
Search for events and festivals in the industry you'd like to explore. What have you attended and enjoyed? What keeps coming up when you research the industry online and talk to people in it?
Pay attention to your local area. What events are advertised in community spaces, arts venues, town halls or other notice boards?
Look for SMART opportunities: Your volunteering should be specific and time bound; make it relevant to your shift (i.e. it tests an industry or way of working); set measurable outcomes (what questions will this volunteering opportunity answer about your shift?).
2. Master market research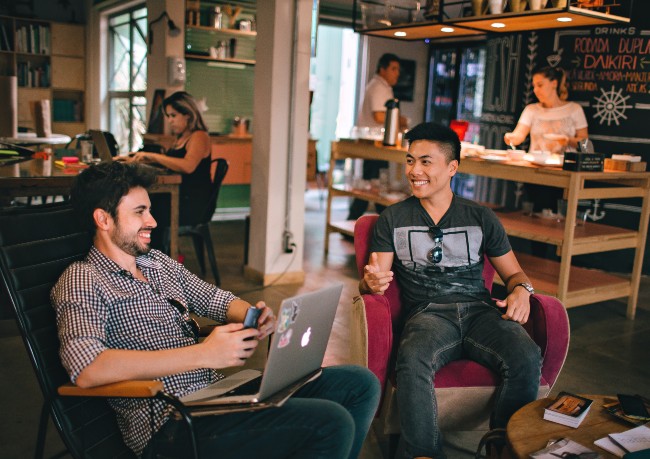 Create your own opportunity to gather some free research.
Whilst working as a software developer, Dmitri had the idea of running a training school. He knew that recruiters struggled to connect with those wanting to learn this skill.
But (tiny hitch) he wasn't a teacher…
So he offered his skills and his time for free to find out more:
"I started volunteering with several organisations helping them train software developers. I saw immediately how many people want to learn these valuable skills and how much fun teaching them can be. Every company I've worked for has found it hard to recruit in this area.
I spent a few months talking to potential students and hiring companies to understand their objectives and motivations. I started volunteering more to get additional teaching practice and to be sure it was what I wanted to do. I also started figuring out what the costs and revenue could look like, as well as what resources I would need to achieve them."
Volunteering gave Dmitri a bank of knowledge to draw on. This proved invaluable when he hit a stumbling block. His flat failed to sell, reducing his capital to launch the business. But using his market research, he developed a plan to grow steadily. Now, he runs a successful coding bootcamp.
Take action:
Keep it simple: what is one idea you need to test to progress your career shift? Who can you test it on for free?
Not ready to run a workshop or offer your skills? Offer your time. Talk to people who are in the area you want to explore. How can helping them help you?
Assist a friend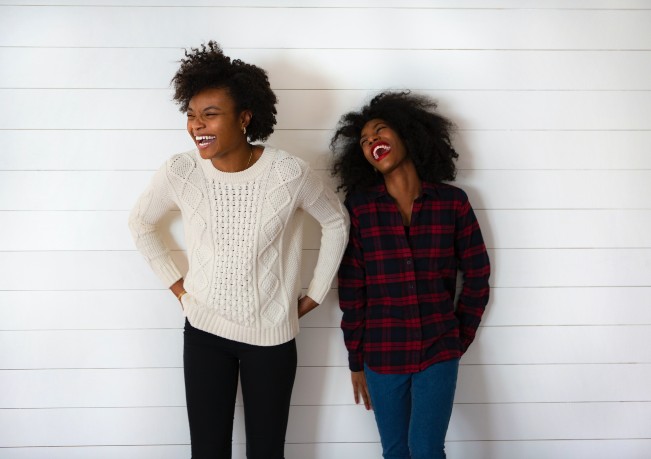 What's the simplest way you can start volunteering? For Lisa, this was helping her friend tidy up:
"Keen to fill my time with something, I started helping a friend re-organise and declutter her home (something I had done in my own home for years). After a little while she suggested I might like to consider setting up a business offering that as a service."
Lisa wanted to develop this career idea into a Shift Project. She enlisted help from friends and used free resources:
"We had friends able to build a website, provide advertising material, and produce a logo. I also took a free course which provided guidance aimed at women setting up and running small businesses."
Fast forward, and she now runs a domestic cleaning company. Plus a commercial cleaning company... and a decluttering and design business.
Three businesses evolved from one help-out session.
Take action:
What's a "too easy" or "too fun" way you can volunteer for someone? Do it.
Start skill swapping – write out what skills you can provide for friends and family. What would be helpful for you in turn?

Get rooted in a cause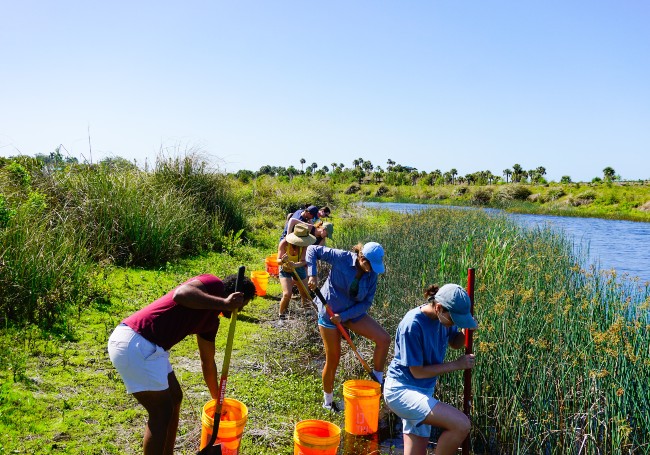 The skills you're sick of using in your current job could be making a big difference elsewhere. Take them to a cause you're passionate about.
Paul was disillusioned running a market research consultancy. Listening to his instinct, he went to volunteer in Calais. There, his project management and problem solving skills found a greater purpose:
"I went to the heart of the problem and got stuck in volunteering [in Calais], just intending to do a few days.
It became clear that the market research and business skills I had were in short supply in the volunteer sector, so I filled a need to run an organisation.
After six months of on-off help in Calais, my co-founder John Sloan found a refugee camp in Greece with 800 people and very little support, so I decided that I'd take a year's unpaid sabbatical to help do what we could. That was nearly four years ago."
Paul co-founded Refugee Support from these experiences. The organisation has now worked with more than 1,000 volunteers across 40 countries. Through making a career change, his skills are serving a bigger cause.
Take action:
Lean into the causes you are passionate about, through organisations such as Refugee Support.
Don't underestimate the network you already have. Talk to the people you know and share the causes you care about!

Flex your finances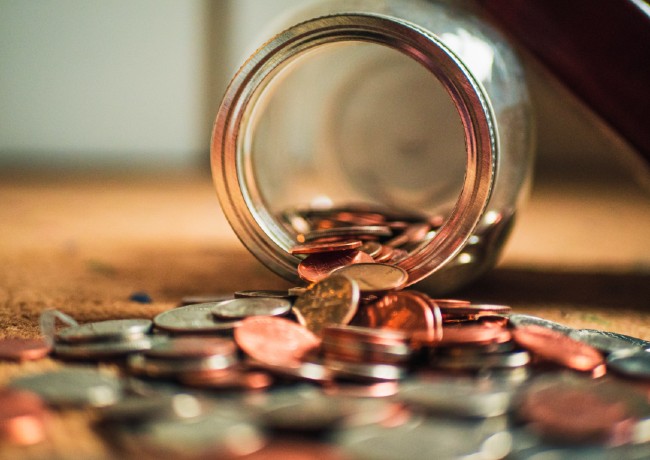 If there's one thing that drags our volunteering ideas to a halt, it's our finances.
Tas knew she wanted to take her physiotherapy experience to those who really needed it. But she felt trapped by her job, and by the fees some companies required to volunteer abroad.
When she found a fee-free opportunity with Indigo Volunteers, she worked out how to adjust her time and finances:
"I registered for private, part-time physiotherapy jobs that meant I could work flexible hours. I also decided to let my flat on AirBnB while I was away [volunteering in Rwanda], just for a few weeks here and there. This helped to keep the bills paid."
After returning from Rwanda, Tas turned the flexibility she had gained into a portfolio career. She is now the Chief Operating Officer at Indigo Volunteers (after meeting up with the founder over coffee!) and works part-time as a physiotherapist:
"I was scared about leaving a stable, full-time job, but I knew in my gut that it was the right thing to do. I ended up designing a role that could not only help the charity, but also felt as though it was meant for me."
Take action:
What way of volunteering will help you progress your career shift? Let us know in the comments below.