"I wanted to do more to help people. It felt like a calling I couldn't ignore."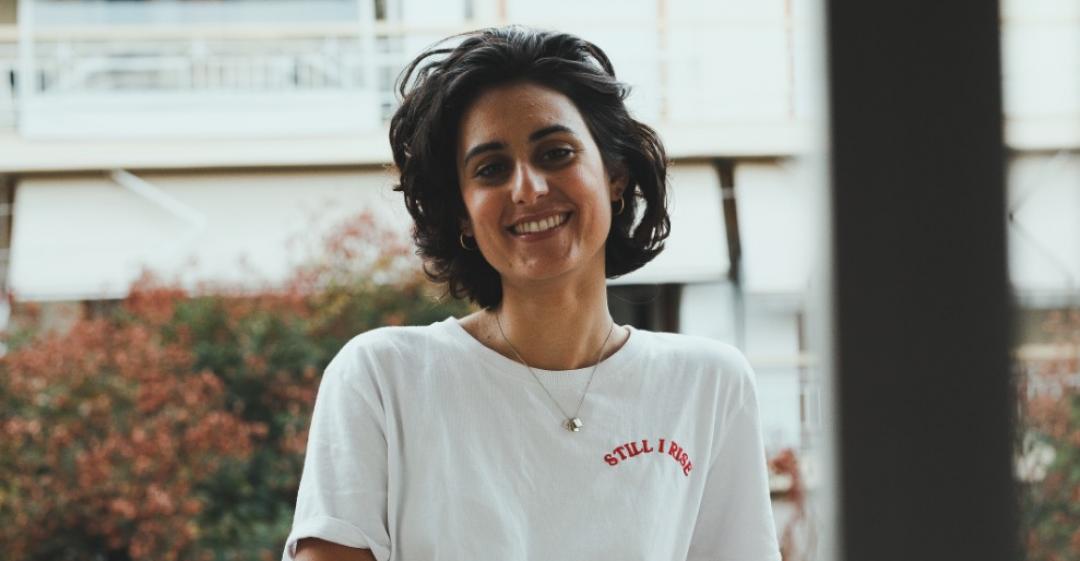 From Physio to Charity
What work were you doing previously?
I was a full-time physiotherapist in the public sector.
What are you doing now?
I'm the Chief Operating Officer for Indigo Volunteers, a charity that connects volunteers with humanitarian causes around the world.
I'm also still working as a physiotherapist on a part-time basis, in a private hospital.
Why did you change?
I've always wanted to help people in a practical and meaningful way.
I became a physiotherapist because I thought I could do that, and enjoy a stable career at the same time.
But I was very young when I qualified, and it overwhelmed me to suddenly have so much responsibility for my patients' health, often having to make life-changing decisions on their behalf.
I didn't feel as though I had enough life experience to advise them properly. I felt out of my depth. I found it hard to ask questions of anyone else, because as a qualified physiotherapist, surely I should know all the answers?
I persevered and I worked hard, eventually progressing to a senior level in my career. But as I developed more confidence in myself, I started getting itchy feet. I felt as though this couldn't be all there was. I wanted to use my skills to help others less fortunate than us here in the UK.
I wanted to spread my wings, and do more to help people. It felt like a calling I couldn't ignore.
When was the moment you decided to make the change?
I started searching online for volunteer places abroad.
I thought I might be able to offer my services as a physiotherapist to people in serious need.
I found lots of interesting placements, but I soon discovered that the organisations in charge were asking for lots of money to make them happen.
While I understood that volunteering comes with costs, something didn't feel right. Surely I could go and help people in other countries without having to pay thousands of pounds I didn't have to do it? It felt more like booking an exclusive holiday, than genuinely trying to be of service to others.
Then, one of my friends mentioned Indigo Volunteers, which is a fee-free volunteer placement charity. I looked at their website, and saw that they had a placement in Rwanda, for a physiotherapist in a children's home.
I contacted the charity straight away, and within a few weeks I was in Rwanda!
How did you choose your new career?
It sounds cliched, but that placement in Rwanda changed my life.
I fell in love with the children at the home. Some of them had been through so much, and I knew I was going to do everything I could to make them feel happy and safe.
One particular child, Jean-Paul, was in a bad way when I first met him. He'd hardly ever been outside of the orphanage, and he only had one functional arm. If he wanted to get anywhere, he would push himself slowly along the cold, concrete floor.
I began by providing physiotherapy to Jean-Paul and other children in the home, but I was soon caring for the children in other ways, too. I helped them with things like reading and writing, educating them about how to communicate with one another, and about the need for acceptance. I started to train the workers at the home on the best ways to care for a child with special needs.
The home was being closed down and the children were being adopted, going to different homes around the country. I started assisting with the adoption process for some of the children. I looked out for Jean-Paul in particular, helping to find him a good home. Outside of the charity, I organised a personal fundraiser for him, and instead of birthday and Christmas gifts, I asked my friends for donations towards that. Five years on, I still support him and his mother from a distance, and send another child (now an adult) to university.
I wanted others to have the experience that I did, and so I got in touch with Indigo to see how I could help. The placement came to an end, but I knew I wanted to continue helping others in a truly meaningful way.
There was no going back.
Are you happy with the change?
Very!
I'm working with a wonderful team of determined, like-minded people, providing help and support to those in desperate need. It doesn't get any better than that.
We've placed over 3,000 volunteers all over the world now, and every one of them is so focused and passionate. I'm happy and proud to be part of that.
What do you miss?
I'm much happier not working full-time hours as a physiotherapist.
But I'm lucky that I can still do physiotherapy work part-time, whenever I want to. My skills and qualifications can still be put to good use, and I can continue helping people in different ways.
How did you go about making the shift?
My time in Rwanda confirmed that I wanted to dedicate as much time as I possibly could to charity work.
So I emailed Holly, the founder of Indigo Volunteers, to see if there was anything else I could do to help.
We ended up meeting for a hot chocolate in a little cafe, and we hit it off immediately. I was so inspired by Holly's passion and enthusiasm.
During our meeting, Holly explained that she was in the process of relocating the charity's operations to Greece, to help with the growing refugee crisis out there.
She asked if I could help out with volunteer coordination, responding to emails and keeping all the charity's records up to date. I did this on a volunteer basis at first, when I wasn't at work.
Then the charity started to expand, and there were more and more placements to organise. Though it was enjoyable, the work became complicated and time-consuming, so I made the decision to leave my full-time job.
I flew straight out to Greece, to help manage operations 'on the ground'. From there, I started to handle all of the charity's operations and logistics, and eventually I put together a proposal to become its Chief Operations Officer.
The board accepted my proposal straight away, which was amazing.
How did you handle your finances to make your shift possible?
After I left my job, I registered for private, part-time physiotherapy jobs that meant I could work flexible hours.
This gave me the scope to fly out to Greece whenever I could, or to do some extra volunteering work in other parts of the world where it was needed most.
I also decided to let my flat on AirBnB while I was away, just for a few weeks here and there. This helped to keep the bills paid, until Indigo were able to start paying me more.
Even now, I earn five times less than I earned as a full-time physiotherapist. But I've found that the more money you have, the more you spend. I remember buying an iPad when I worked full-time and had the money. But I hardly ever used it, because I didn't really need it. In fact, I've now donated it to Indigo to use for events.
Now I buy most of my clothes and gifts from charity shops, and my home is gadget-free!
What was the most difficult thing about changing?
Just as my career shift started, I had to take care of my uncle, who'd fallen ill.
It was a very challenging time for me. I had to juggle my volunteer work, a full-time job, and additional caring responsibilities.
I knew that if I was going to stay in control and make my shift happen, something would have to give. I was going to have to take some risks.
Leaving my full-time job was one of those risks, because that job security was the only stability I had at the time. But I listened to my gut feelings, and I'm very grateful that I was able to make it all work out.
What help did you get?
My parents and boyfriend help me out, by letting me stay with them if I need to rent out my flat for some extra money.
What have you learnt in the process?
I know first-hand that you learn the most when you do scary things.
I persevered in my physiotherapy career, even though I felt completely out of my depth.
Then, when I started working for Indigo, I threw myself in completely. I was scared about leaving a stable, full-time job, but I knew in my gut that it was the right thing to do.
I discovered that I was really good at managing operations and logistics, analysing the way things worked, then coming up with new ideas that could make everything run more smoothly.
I ended up designing a role that could not only help the charity, but also felt as though it was meant for me.
What would you advise others to do in the same situation?
You've got to love what you do, or you're wasting your time.
It's all about asking what you really want from your life, and then listening to your gut feelings. Sometimes, that means going all out to create your own opportunities, and carve out your own path.
Thanks to our friends at Indigo Volunteers for this story. To find out more about their work, visit www.indigovolunteers.org.
See also the Indigo Volunteers page on our Retraining Directory.
What lessons could you take from Tas's story to use in your own career change? Let us know in the comments below.