"I wanted to step out of the shadow of regular employment and see what I could achieve on my own."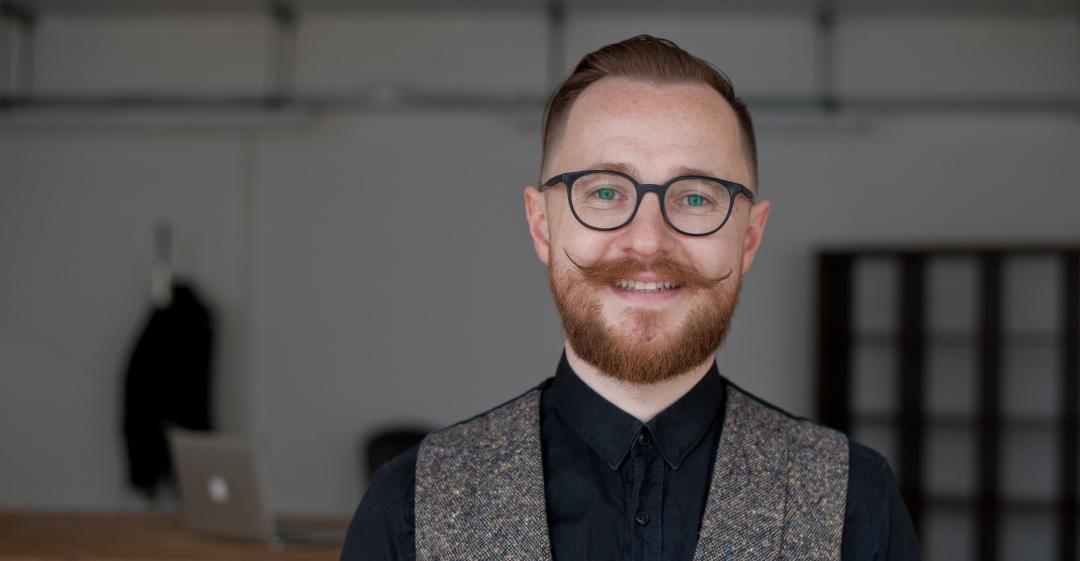 From Investment Bank to Own Business
What work were you doing previously?
I worked as a software developer at an investment bank, building trading systems.
What are you doing now?
Now, I run a school teaching software developers – Constructor Labs.
We teach people all the skills they need to get a job in the industry.
Every company I've worked for has found it hard to recruit in this area. At the same time, lots of people are now interested in becoming software developers.
I am using my skills and experience to help them achieve that goal.
How did you feel in your work before you decided to make the change?
I always enjoyed making things and found software development creative and rewarding.
My work was appreciated and I loved the challenge. However, I started getting the urge to build something greater.
I wanted to step out of the shadow of regular employment and see what I could achieve on my own.
Why did you change?
While the demand for skills like mine was through the roof, I started to wonder what else I could do with them.
I have a curious mind. I wanted to be able to try lots of different things rather than be constrained by work requirements.
When was the moment you decided to make the change?
Shortly after my birthday last summer, I got the idea of launching my own school.
At first, it seemed crazy, but I soon realised that I had all the necessary skills and resources to make it happen.
I mentioned the idea to a few folks and almost everyone urged me to go ahead and do it.
How did you choose your new career?
I started teaching a few years ago to help colleagues learn new technologies we were starting to use.
The feedback I received was overwhelmingly positive and soon my students were doing great work with their new skills.
More recently, I started volunteering with several organisations helping them train software developers. I saw immediately how many people want to learn these valuable skills and how much fun teaching them can be. Combined with the demand for those skills, it soon became apparent that this might be a viable business.
Are you happy with the change?
Absolutely.
It's far from easy and the pressure can be immense. However, I'm now becoming aware that I'm capable of achieving far more than I gave myself credit for.
That rapid personal development and growth is a huge rush and makes me want to take on greater challenges.
What do you miss and what don't you miss?
I miss working with some very talented and inspiring colleagues.
I don't miss the dry working environment and office politics.
How did you go about making the shift?
I spent a few months talking to potential students and hiring companies to understand their objectives and motivations.
I started volunteering more to get additional teaching practice and to be sure it was what I wanted to do.
I also started figuring our what the costs and revenue could look like, as well as what resources I would need to achieve them.
What didn't go well? What 'wrong turns' did you take?
The biggest setback has been my flat not selling.
That cut my 'runway' in half and meant I had to change my growth plans. Suddenly, I could no longer hire a team and run several classes.
As a result, the rapid growth plan had to be replaced with a much more gradual one that was financed by reinvested profits.
How did you handle your finances to make your shift possible?
I cashed out my ISA and cancelled a flat purchase to free up money for the business.
I'm not much of a spender so the change was not too severe, but I have cut back on eating out and cancelled some much-loved skiing trips.
What was the most difficult thing about changing?
The biggest challenge has been learning how to structure work to be productive.
Without regular office hours, it can be tricky figuring out when to work and when to rest.
What help did you get?
I have fantastic friends whose doors are always open to me.
I speak to them daily online, to get feedback on plans and ideas. they also help me polish blogs and promote them.
What resources would you recommend to others?
Find like-minded people who have the experience you need and talk to them.
Most folks are happy to help provided they have the time.
Let them know where they can add most value.
What have you learnt in the process?
Every skill you need can be learned.
It may take time, but with enough practice, it will happen.
Once you stop telling yourself you are bad at something, you might find you have a talent for it.
What would you advise others to do in the same situation?
Figure out what could go wrong and ruin your plans.
Then, create a viable back-up alternative for each scenario. It will help you sleep at night.
To find out more about Dmitri's software development school, visit www.constructorlabs.com.
What lessons could you take from Dmitri's story to use in your own career change? Let us know in the comments below.