"It's scary at times, but we're making a difference; it's a great feeling."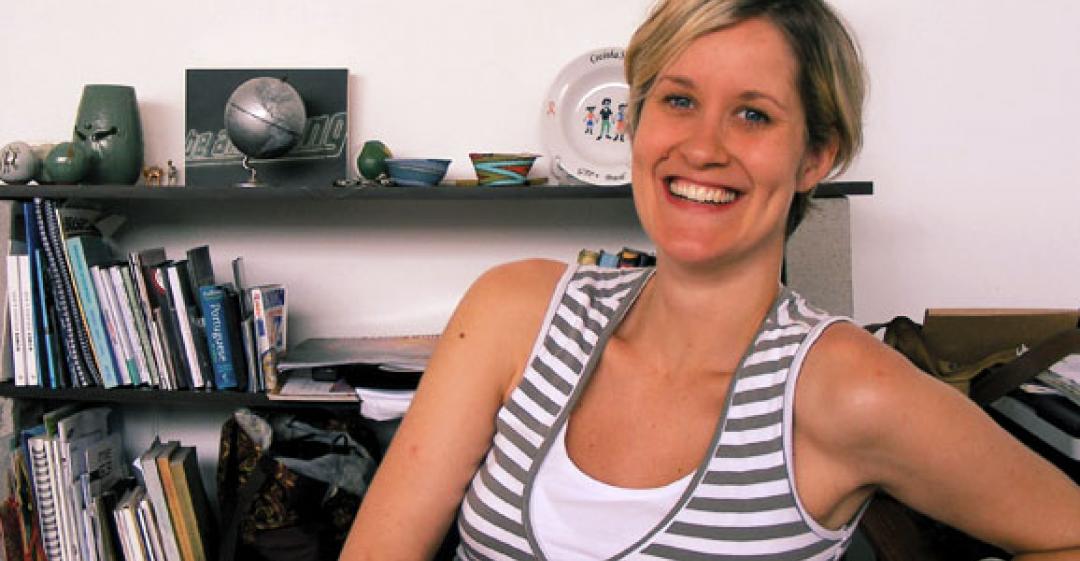 From Senior Account Manager to Founder and Managing Director
What was your old role?
I ran the everday communications demands for two major accounts at BBH: Barclays/Woolwich and the Mail on Sunday.
I produced, created and developed an average of 2.5 TV ads a month for the Mail on Sunday (MOS); 30 press ads for Woolwich and Barclays; and 6 radio ads in total for Barclays, Woolwich and the MOS. All projects required close relationships with all departments within BBH, the Media agency Starcom and the online agency Dare. I was the main point of contact on all pieces of business and had complete control over all projects. Two Account Executives reported to me and I was the sole presenter of creative and strategic work to all Clients.
I was also the key member of the transitions team when BBH won the global British Airways business. I was responsible for the CASAMEA region, developing first agency impressions with new global clients and ensuring the smooth transition of all assets, materials and information from former Agency M&C Saatchi.
What's your new role?
I am now the Founder and Managing director of The International Exchange (TIE) I am responsible for running, scheduling and organising each placement; company operations and growth; fundraising; marketing; networking; NGO recruitment; communications company recruitment; business development; PR and expansion.
Why did you change?
After five years' experience working successfully in the London advertising industry, I knew that there was an opportunity to do even more with the skills I had developed.
I also recognised the need for communications assistance within the NGO sector. There seemed to be a host of NGOs in developing countries that could benefit hugely from professional communications support. In addition to this, I could see there was an opportunity to develop employees within communications companies in a different sort of way – the developing world offers quite a different view of life than, say, Soho does!
And so, with the help of many supportive friends and advisors, then a period of thorough research in both the UK and Brazil, TIE was born. In 2006, UnLtd, the Foundation for Social Entrepreneurs, awarded TIE a grant to help get us off the ground. Since then we haven't looked back.
Are you happy with the change?
Yes, very much so. I can see that we are making a difference to all of those people and organisations involved and it's a great feeling. It is a little scary at times, and we are still in the early stages of development, but I definitely feel as though we are heading in the right direction and looking forward to seeing what the next year has in store for us.
What do you miss and what don't you miss?
I miss the stability and the regular income that comes from a regular salary paid job at a big company. You also have a solid support network at a company. There are company drinks at the end of a long day, people to pick you up when you've having a tough time and the structure of those around you which helps you know when you're doing the right thing. You don't have that support or stability when starting a new business and sometimes its a little hard to get used to. But hopefully things will improve as we develop and grow over the next year or so: we'll have more people around, we'll have a office and we'll hopefully have a little more income.
I love working for myself and having the autonomy to be creative with a business and develop something new where people truly benefit. I love meeting so many interesting people from so many different places, and just love working on projects that are making a real difference to everyone involved.
I believe 100% in what we are working towards and I wouldn't change that for anything.
How did you go about making the change?
I have done years of research, developed relationships with people in the Development and Communications sectors, and have surrounded myself with fantastic people who believe in the initiative and have been working with me to help make it come to fruition. I quit my job and moved to Brazil to do six months of research. I then have had to freelance in advertising on the side in order to make ends meet, whilst developing the service proposition and gaining clients.
What was the most difficult thing about changing?
As mentioned above, the most difficult thing about changing from a secure and well paying job, to something that is new and untouched, is the instability. It's tricky to look around at friends of mine who are in the process of buying their second property and realising that the reality of doing a similar thing is just not going to be possible in the near future.
What help did you get?
I am very lucky to be surrounded by a number of people who are at the top of their game in both the Communications and Development industries that believe in TIE. I have some incredible people working for TIE and a number of advisors who help us out regularly - I am eternally grateful to them all. I also received an award from UnLtd in the UK. They helped fund the first stage of TIE which made it possible for us to get off the ground.
What have you learnt in the process?
I could go on for ages answering this one. I've learned loads.
I've learned new things about communications – the industry that I've been working in throughout my career to date. But I've also learned about an entirely new sector: Development. I've learned theories and approaches to development, I've learned a bit about what works and what doesn't, and I've learned some of the many intricacies that makes up the third sector. I've learned more about HIV/AIDS, about children's rights and about the various players involved in the industry. I know that I have only scratched the service, but I'm looking forward to all that I still have to learn for years to come.
I've also learned how to set up a business, how to run a business, and learned all of the things in between. Even though I did a business degree, I couldn't remember how to write an income statement when I started up a year ago. I've even learned how to do that again. It has been such an incredible process, and I'm looking forward to continuing the learning journey as things develop.
What do you wish you'd done differently?
Thankfully, I have no regrets. I have, of course, made loads of mistakes along the way, but that's all part of the journey, and I wouldn't be where I am if they hadn't happened.
What would you advise others to do in the same situation?
Follow your heart, believe, stay focused, and never lose sight of your goal.
You can learn more about Phillipa's organisation here: www.theinternationalexchange.co.uk
What lessons could you take from Phillipa's story to use in your own career change? Let us know in the comments below.