"My role was to sit with another 1,000 people and stare into a computer screen all day making money out of money for rich people."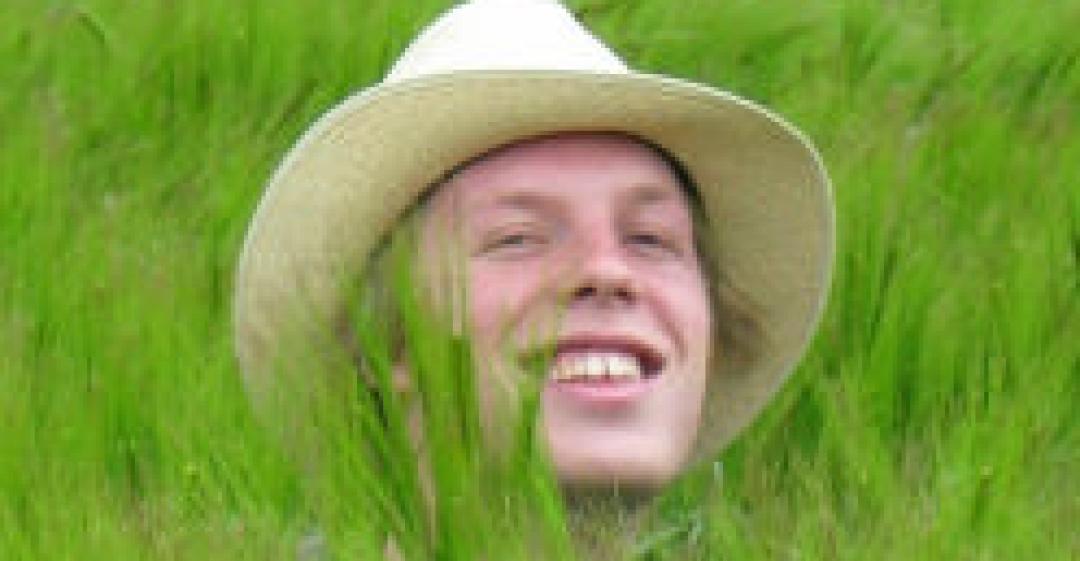 Research Analyst to Social Entrepreneur
What was your role in your old job?
I was a research analyst. My role was to sit with another 1000 people on my floor (open plan) and stare into a computer screen all day making money out of money for rich people. As you can imagine, I felt like I was making a significant contribution to society. Not that I'm bitter ;)
What is/are your new role(s)?
After leaving the bank, I founded Blue Ventures, a marine conservation social enterprise with a friend Alasdair Harris. Having run a couple of marine expeditions whilst students at Edinburgh University, we felt we could develop something more sustainable. Starting in Madagascar in 2003, we developed a 6-week expedition programme for volunteers. Since 2003 we've hosted over 300 international volunteers at our site in Madagascar and made significant contributions to the conservation programme in the region. In 2005, we were lucky enough to win the SEED Awards at the UN in New York - a competition backed by the UNDP/IUCN/UNEP for our work developing marine protected areas with local people. In 2006 our turnover was £250k and we made a profit of £30k, which we were able to donate to our charitable arm. In addition to my work with Blue Ventures, I've also started two websites travelroots.com and tiptheplanet.com. For more information, take a peek! More recently, I've also been working with the Make your Mark campaign, encouraging young people to start their own businesses - as the social enterprise campaigner. What this means is that I'm very busy, but lack focus :)
Why did you change?
Do I really need to answer this ;)
Are you happy with the change?
No, I'd rather be back at the bank. Ehem.
What do you miss and what don't you miss?
I miss the commute every morning, the scintillating conversation around the coffee machine, the sea of miserable faces, working in the city, my boss and above all the feeling that I was making money for someone else's yacht, caviar, champagne, cocaine... all life-improving commodities.
How did you go about making the change?
I opened my eyes, took stock of my situation and asked myself if I was proud of what I was doing, if I enjoyed it and whether or not I was happy. It wasn't difficult.
What was the most difficult thing about changing?
When you start something yourself, it means that you essentially have to make things up as you go along. In retrospect we really had very little idea what we were doing. We never copromised on saftey and in our work with Malagasys and as such we had to work day and night to ensure that we didn't slip in areas we previously knew very little about. People are generally scared about making the leap from security to having to shape your own existence, but I can assure you that I've never regretted the move once. It's a no-brainer.
What help did you get?
My parents were very helpful, allowing us to use my old bedroom as an office for the first few years. We begged and borrowed help wherever we could get it.
What have you learnt in the process?
That lifes to short to waste it somewhere you're unhappy. That starting something yourself is incredibly hard, but incredibly rewarding. That things always take longer than you'd like them to! That filling out your VAT return is seriously boring. That people think because you're starting something in Madagascar that when you go there it's a holiday... far from it.
What do you wish you'd done differently?
It's hard to know whether or not things would've worked if we'd done things differently. I think we'd known about the logstical difficulties, we might never have got going. However, I wish I'd tried to enjoy the process a bit more, as opposed to always looking forward (but that's still a problem today). I wish I'd concentrated during my French lessons at school, that would've helped in Madagascar.
What would you advise others to do in the same situation?
Follow your heart, it's wiser than you think. And for God's sake, don't be scared... now I can't think of anything scarier than having to do a 9-7 in a bank, law firm or somewhere I was unhappy.
What lessons could you take from Tom's story to use in your own career change? Let us know in the comments below.