"I figured there was more to life than working 70-hour weeks, and climbing the ladder towards a higher salary."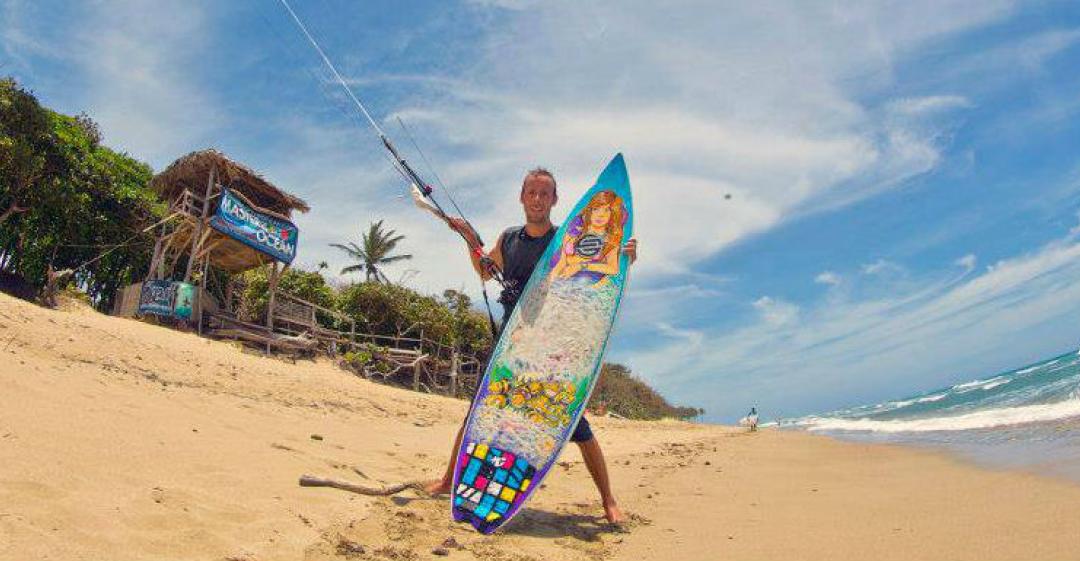 From Visual Effects to Kitesurfing
What work were you doing previously?
I was working in London as a Junior VFX artist, working on Post-production of TV Commercials, Music Videos, things like that.
What are you doing now?
Now I work around the world as a Kitesurf Instructor! I'm currently teaching in Cabarete, Dominican Republic.
Why did you change?
In short, because I figured there was more to life than working 70-hour weeks, climbing the ladder toward higher salaries, and living in an unfriendly city, where the majority of people don't even know their neighbours.
When was the moment you decided to make the change?
I embarked on a year-out to travel around Australia, the South Pacific and South East Asia. Almost as soon as I arrived in Melbourne, Australia, I realised I never wanted to go back and live in London, or even England, again. So I decided to qualify as a Kitesurf Instructor and continue to work while I travelled the world.
Are you happy with the change?
Very happy! :)
What do you miss and what don't you miss?
I do occasionally miss the VFX work: spending time building and creating something wonderful and complex, and then sitting at home watching TV, and seeing your hard work broadcast on national TV… or in the cinema.
I definitely do not miss living in London, especially the commute to and from work every day on public transport. I actually returned to London a couple of years ago for a visit, and it really helped to reinforce my feeling that I never want to go back to that lifestyle. After my flight I found myself on a packed commuter train into London; the sight of all those grey and unhappy-looking people on that train was a powerful image that I won't forget.
How did you go about making the shift?
I was already a very keen Kitesurfer for several years, so I just found a Kitesurf School in Melbourne where I could train to be an Instructor, qualified by the IKO. I passed the course and was working as a qualified instructor about 2 weeks later.
How did you handle your finances to make your change possible?
I had saved some money while I was working in London, and this gave me a little safety net so that I could travel for at least a year, but in reality I was working in my new career within the first three months of travelling.
What was the most difficult thing about changing?
The most difficult thing was leaving behind my friends and family in the UK.
What help did you get?
I didn't really need any help. It was pretty easy as soon as I took the first step.
What have you learnt in the process?
I have learnt that I am all-powerful and can effect any change in my life that I want to. I feel like I could go to pretty much any place in the world that I choose and set up a new life there -- find work, and make new relationships. I am a citizen of the world rather than any one country. Fear of change is irrational and crippling. As soon as you take the first real steps toward your new life, you realise that anything is possible.
What do you wish you'd done differently?
Nothing. I have no regrets, as everything in my life that I have been through helps to shape who I am to this day.
What would you advise others to do in the same situation?
I would advise others to just take that first step. That's by far the most difficult thing to do. After that everything else will fall into place.
What lessons could you take from Oliver's story to use in your own career change? Let us know in the comments below.