"I've endured lots of late nights along the way, but it's been so worthwhile and rewarding."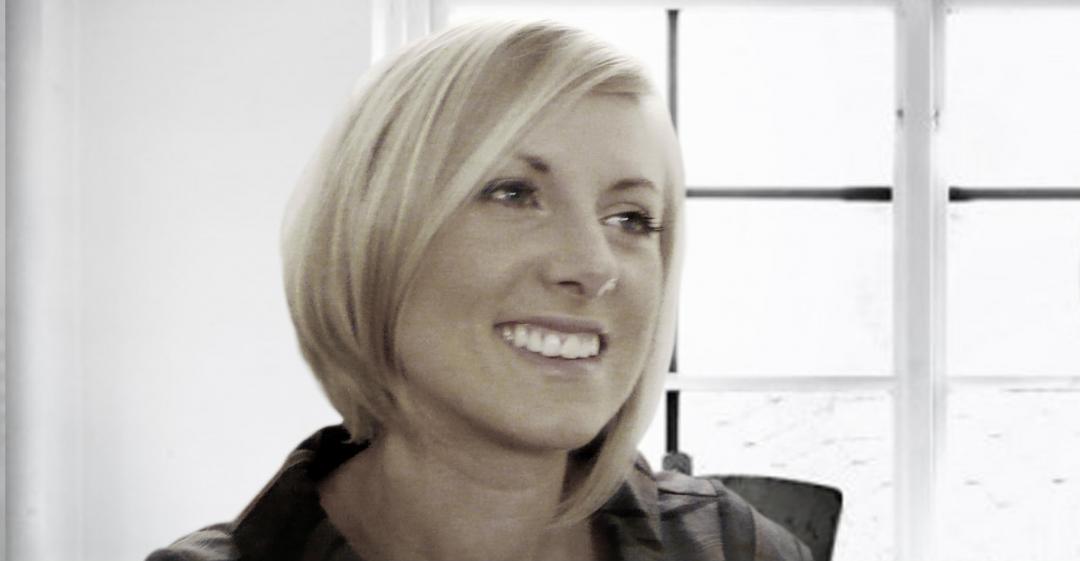 From TV to Own Businesses
What work were you doing previously?
I used to work at ITV Central as a Senior Print Designer.
What are you doing now?
I currently run two businesses.
I have a graphic design consultancy, Soda Design, and an online boutique, Mrs Best, which sells art prints, personalised gifts and homeware.
Why did you change?
ITV Central underwent some major restructuring and as a result I was made redundant.
Using my redundancy and a business grant from Birmingham City Council I decided to set up my own design consultancy.
More recently, the concept for Mrs Best came to me whilst on maternity leave. I found it difficult to source design-led interiors for my daughter's nursery, so I drew upon my 15 years' experience in the design industry to create my own range.
As a working mother, it's taken me a long time to bring this to market and I've endured lots of late nights along the way, but it's been so worthwhile and rewarding.
When was the moment you decided to make the change?
Friends had seen the bespoke pieces of art I'd created for my daughter's nursery and asked if I could create something similar.
Before I knew it, I had a few orders from family and friends; I started to wonder if I could make a business out of it, something that I absolutely loved. So, Mrs Best was born and I haven't looked back since. Creating art out of special memories and making people smile is the most rewarding job I could ask for.
Are you happy with the change?
I'm so glad I made the change!
Mrs Best is still very much a sideline to my design consultancy, but I hope it will be my sole source of income one day. That's what I'm working towards.
Having only officially launched three months ago, I've been overwhelmed by the response my new business has received.
I've gained such lovely feedback from customers and social media followers. One of my art prints has been recently featured by the Good Web Guide in their Mother's Day Gift guide, which was a real privilege!
I was also selected by Country Living to receive a free pop-up stand at their renowned Spring Fair in London. I was very excited and grateful for this opportunity which enabled me to sell my wares and network with other small-business owners.
What do you miss and what don't you miss?
I miss the office banter now I work for myself – just the simple things like being asked if I've had a nice weekend.
Hopefully, I'll get this back one day when I can have extra hands helping me in the business. It can be lonely working for yourself and I miss bouncing creative ideas around with others in a team. Fortunately, my husband also works in the design industry so we're lucky to have each other to chat things over with.
I don't miss the office politics. Working for myself I only have myself to answer to.
How did you go about making the shift?
Once I'd developed my products, I designed and created my own website.
I really wanted to have my own selling platform. I also decided to sell through other online marketplaces, including All by Mama [started by Gemma Whates, whose story you can read here], Dorothy & Theodore, and Gift Wrapped and Gorgeous.
What didn't go well? What 'wrong turns' did you take?
Looking back, I invested a lot of time in developing a wide range of products.
Now that I've launched I wish I'd perhaps launched sooner with a smaller offering. I'm now trying to grow more organically and I fine-tune Mrs Best's offering according to customer tastes and needs.
Customer feedback is so valuable; I've found customers really like to be involved with product ideas and development – it makes them feel part of the journey.
How did you handle your finances to make your change possible?
As a graphic and web designer, I've been able to create my own brand, website and marketing materials.
Set-up costs have therefore remained low, so I've been fortunate in this respect.
What was the most difficult thing about changing?
Over the years, I've worked mainly on B2B projects, so it's been a real challenge and change for me to design items with the public in mind.
What help did you get?
I have a very supportive husband and family who have all helped with child care along the way.
As a working mum to a toddler, it's been tiring at times but it's also been so worthwhile.
What have you learnt in the process?
I've learnt to be patient.
It takes time to see results, so I need to be patient and think about the bigger picture.
What would you advise others to do in the same situation?
If you have a business idea, then go for it!
With lots of hard work and determination, anything is possible.
What resources would you recommend to others?
My favourite resource has been good old Google! Whenever I've needed help – whether business, industry or technical – I've been able to find invaluable advice through business forums, blogs and YouTube videos.
To find out more about Sarah's business, visit www.mrsbest.co.uk.
What lessons could you take from Sarah's story to use in your own career change? Let us know in the comments below.