"I yearned to be my own boss, to choose who I worked with and what I did."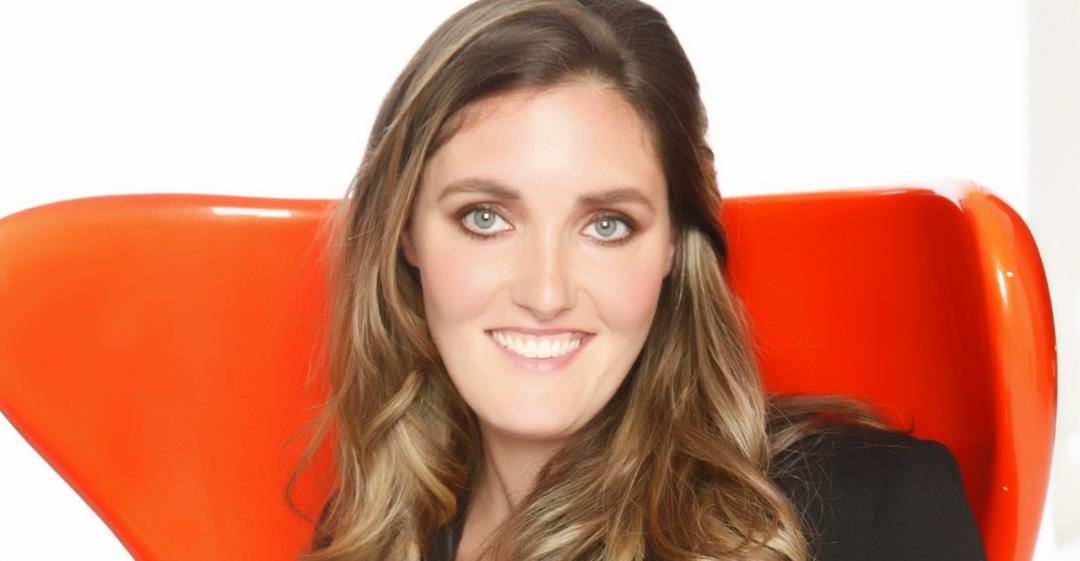 From TV to Memory Books (Plus Post-shift Update)
What work were you doing previously?
I was working as a freelance producer, working on commercials, films, music videos and the occasional television drama.
What are you doing now?
I now run a business, And Other Memories, designing photo albums and memory books for people.
I've also recently started selling a range of personalised notebooks and guest books.
How did you feel in your work before you decided to make the change?
Working as a producer is great fun but it can be tough.
I loved the buzz of organising a shoot, seeing so many amazing locations, and meeting some great people. But I also had to be highly organised and shoulder a lot of responsibility.
Long hours, and always working to create someone else's vision, was exhausting.
Why did you change?
I'd spent several years continuously catching any illness going.
I repeatedly ended up with tonsillitis, and was eventually diagnosed with fibromyalgia and chronic fatigue.
I was lucky enough to find myself a job permanently freelancing at a big worldwide television company, which had better hours.
My illnesses reduced and I settled into that for a number of years, but the less demanding work wasn't as satisfying. I yearned to be my own boss, to choose who I worked with and what I did.
When was the moment you decided to make the change?
I knew for a long time that I wanted to make a change but I just wasn't sure what I wanted to do.
I'd made some 'This Is Your Life' style albums for my parents 60ths. Lots of people told me I should do it professionally.
It wasn't until I was sitting at work and talking to the girl who sat next to me, that I really realised that it was something I could do. That and impending motherhood gave me the push I needed to get things going.
How did you choose your new career?
I chose my new career a bit by chance but also as part of a creative calling.
I'd had the amazing feedback on the albums I'd made for my parents. Then, when I got married, I realised how often people don't do anything with their wedding albums, and how often they just languish on USBs or hard drives. This made me see that there was a market out there for all types of albums.
I come from a family that has always made scrapbooks and photo albums; they're something I've enjoyed making but also loved looking back at.
I decided to set up a website selling my album design and to see what happened on the side of my production work.
Are you happy with the change?
Absolutely!
It's great to be my own boss and have the flexibility to work around my son.
What do you miss and what don't you miss?
I miss the camaraderie of a workplace full of people.
I'm a social person, so I miss the daily chats and having people to bounce ideas off.
I don't miss the long hours, and the stress that can come with production work (not just mine but everybody else's)!
How did you go about making the shift?
I set up a website about three years ago, and started using Google Ads to attract visitors.
I then worked around my production work on any jobs that came in. But it wasn't until I had my son two years ago that I decided to quit production altogether and make a real go of the albums.
When I finished maternity last year I started to focus solely on And Other Memories.
What didn't go well? What wrong turns did you take?
It was tricky trying to find clients initially.
I'm naturally quite a shy person, so I felt like a bit of an imposter suddenly saying I'm an album designer rather than a producer.
I didn't really market the business as well or as much as I should have.
I think I also made a mistake in trying to market all aspects of my business. I think I should have concentrated on one, and made sure it worked before throwing more out there at people!
How did you handle your finances to make your shift possible?
I was lucky that I had a fair amount of savings in my business account, so I used that to set up the business (which didn't need much initial outlay thankfully – if it had I probably wouldn't have made the change as I wouldn't have wanted to take the risk). I also used savings to support myself and my family.
What was the most difficult thing about changing?
It was isolating starting out on my own, especially as I was used to working with a team of experts.
In Production, each person I hired as part of the crew knew how to do their job. Suddenly I was starting a business on my own, with no one to turn to and no one to ask for help. I had to teach myself everything from scratch – from design software to researching printers and binders, and of course the marketing.
What help did you get?
I didn't really get any help other than some fantastic support from my parents; in particular my mum's general promotion of the business.
Word of mouth has been a great source of work.
What resources would you recommend to others?
I'd recommend the book Building a Brand Story by Donald Miller.
Also, I'd recommend the Awesome Marketing Planner from Claire Mitchell of The Girls Mean Business. It really taught me a lot about marketing and gave me something to hold myself accountable too.
What have you learnt in the process?
I've learnt that I don't have to be everywhere at once.
Now I concentrate on one thing, and take the time to market it successfully.
What would you advise others to do in the same situation?
Research!! It's all about learning what you're doing if you're starting from scratch.
And also, confidence. You have to sound like you know what you're doing if you're going to attract the customers you want. Sometimes the phrase 'fake it until you make it' couldn't be more true!
We caught up with Katie recently to see how her shift was working out, roughly two years on. Here's what she's been up to, and the biggest lessons she's learned.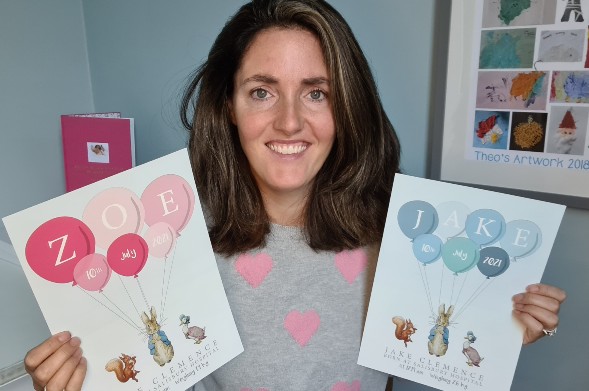 What's changed for you in your career since we first published your story?
Since first sharing my story, I've found my business steadily growing.
I've had to hire some other designers on a freelance basis to cover the design side of things when I've been too busy to do it myself.
And I've also diversified, launching a range of personalised 'buy now' products from notebooks and guestbooks, to my new release, personalised prints to celebrate every occasion. The more bespoke of these are like one-page albums if you will.
How do you feel about your work now?
I love my work.
I particularly enjoy the creative side of it, and can't wait for my business to grow enough that I can permanently employ someone to take care of the marketing and other bits that aren't my strengths.
What challenges have you come up against since making your shift, and how exactly have you dealt with them?
I find the challenges tend to be based on the amount of time I have available.
As well as running my album business, I also run a holiday let, have two small children and a dog, so I can't put in as much time as I would like. This has been frustrating because although I know I have a great business, it's taking a lot longer to grow than it might otherwise.
But I guess you can't have the best of both worlds. I'm super lucky to be able to enjoy time with my kids while they are young.
My biggest challenge seems to be around marketing, as I still feel I don't know what I'm doing on that front. Plus, I don't have the time needed to commit to creating great social media feeds or the knowledge of other revenues of marketing that might work better.
How is the financial side of things panning out, and is this what you'd expected?
The business is making a steady but small income.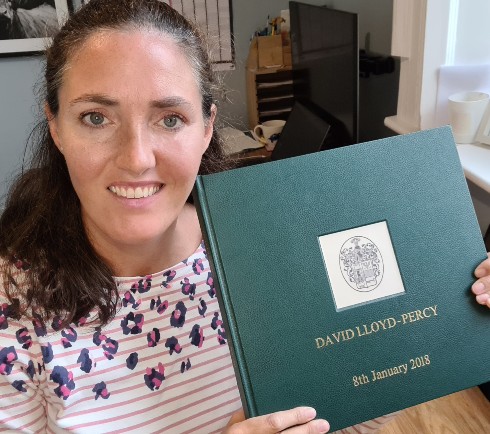 Because it isn't regular enough to employ a designer permanently, I'm paying freelance rates, and that has a huge impact on the amount I earn from the albums I don't design myself.
I'm earning what I expected from the amount I'm putting in, and know that this has the potential to expand if I go full-time.
What have you learned, since making your shift?
My design skills have definitely developed, and I've learnt about building websites, marketing and other things I didn't know so much about previously.
I've also learnt that growing a business takes time, effort, and the bravery to shout about it!
Is there anything else you'd like to share?
I think that anyone thinking about a career shift has to be prepared for the amount of time and effort it can take to become established on your new path.
It can be a slog, but it's also so worth it – especially when it means you get to be happy and live the life you want.
To find out more about Katie's business, visit www.andothermemories.com.
What lessons could you take from Katie's story to use in your own career change? Let us know in the comments below.