"I couldn't see myself doing the same thing for another 30 years."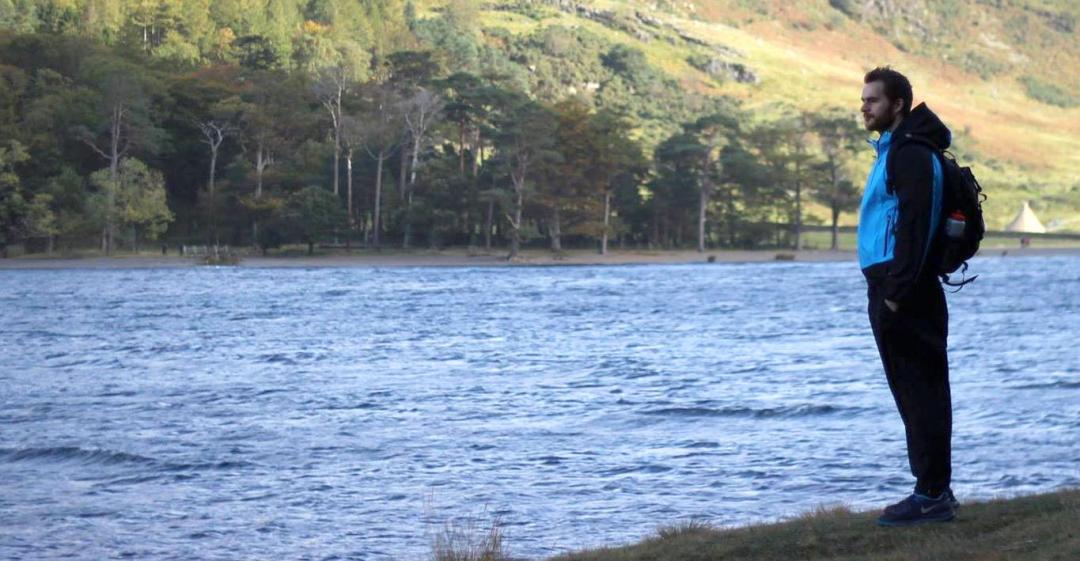 From the Police Station to the Gym
What work were you doing previously?
I was a frontline police officer.
I worked in a specialist unit in London, dealing with public disorder, critical incidents and more.
What are you doing now?
I run my own business, Mightify, providing a combination of personal training, transformational coaching and nutritional advice.
It's a bespoke service helping people to achieve lasting positive change.
Why did you change?
Fundamentally, I couldn't see myself doing the same thing for another 30 years.
Pay, conditions and the general working environment had deteriorated, and I no longer felt able to make a difference. I wanted to try to change things for the better, and I felt that my best chance to do that was from the outside.
When was the moment you decided to make the change?
When I could feel that the situation I was in was having a serious impact on my mental and emotional health.
I didn't want to feel like that anymore, and I didn't want others to either.
Are you happy with the change?
Yes, 100%.
It hasn't been plain sailing by any means, but it's definitely been worth it.
What do you miss and what don't you miss?
I miss the camaraderie with colleagues, and the times when we did work that made a difference.
I don't miss the impact on my personal life, never knowing when I'd finish work, and being unable to make my own decisions.
How did you go about making the shift?
I made a leap of faith.
I thought carefully about the practicalities – I knew I needed a stepping stone to keep me afloat, so I took a semi-related 9–5 job in the interim.
This allowed me to spend my evenings and weekends working towards the certifications I needed for my business, and gave me cash to invest in equipment and other overheads. I tried to cut back expenditure wherever possible; for example, I moved back home.
I also tried to soak up as much learning and experience as I could, through books, podcasts, webinars and so on, whilst I was still being paid.
What didn't go well? What 'wrong turns' did you take?
Getting my message across.
This is still difficult, but in the beginning I spent money on advertising that didn't add any value.
I also tried to do too much on my own, rather than seeking help from experts or support from people in my existing networks.
How did you handle your finances to make your change possible?
I saved as much as I could, and tried to reduce my outgoings as far as possible.
I invested in things I knew I'd need while I was still in employment, so that the first few months of entrepreneurship weren't so brutal.
What was the most difficult thing about changing?
Self-doubt.
Whilst I love making my own decisions and trusting my instincts, I'd always had a team to bounce ideas off and check things with in the past.
Also the financial aspects have been difficult to manage, especially as I've been used to a regular and safe monthly pay packet!
What help did you get?
Friends and family have been incredibly supportive.
The people I met on personal training and coaching courses have been great too; it's helped that they've been on the same journey.
What resources would you recommend to others?
I started off with a Careershifters workshop, which really inspired me.
The best resources are other people – your existing network, and the people in your dream job / industry. Don't be afraid to ask people for help and advice – the worst they can do is say no.
What have you learnt in the process?
There's never a perfect time to start, and no-one is going to do it for me.
There came a time when I'd done all the preparation I could; I just had to jump.
What would you advise others to do in the same situation?
Work out what's really important to you, and what you can do without.
It isn't easy but it will be worth it.
Do as much preparatory work as you can – research, networking, sorting out finances and so on – then when you are as ready as you can be, go for it and don't look back!
To find out more about Tom's services, visit www.mightify.co.uk.
What lessons could you take from Tom's story to use in your own career change? Let us know in the comments below.