"I wanted the freedom to choose where, when and how I worked, as well as whom I worked with."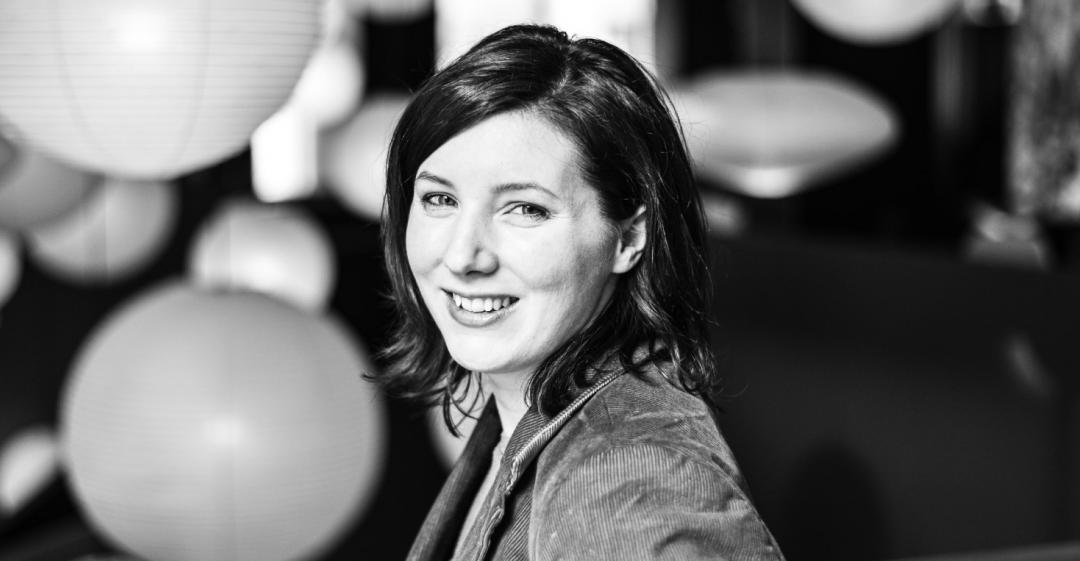 From the Music Industry to Own Business
What work were you doing previously?
I'd trained as a music business admin – I did a course whose in-house record label have previously produced Belle and Sebastian and Snow Patrol.
I landed my dream job shortly after completing the course, working for London Records and then Sony.
Later, I shifted sideways into advertising, where I worked for big companies like AMV:BBDO and Euro RSCG Riley (HAVAS). It was very much a 9–5 role.
What are you doing now?
I run a virtual assistant (VA) business – we complete admin on a freelance basis.
I started about 15 years ago which makes me one of the 'older' VA businesses. It's a big change from working for big corporates.
How did you feel in your work before you decided to make the change?
It was frustrating working for companies where you could see how much money that you made the business, but where you didn't necessarily see the rewards.
Change took such a long time to happen – if I wanted a new computer or to change how I was working, it took months to get it approved.
I was a serial job hopper – I would do 18 months to two years in a role and then get bored and want to do something else.
Why did you change?
Short version: I wanted to wear jeans to the office every day!
Working in music is tough (and not particularly well paid), and while there were opportunities to climb the ladder in advertising, I wasn't convinced that it was what I wanted to do...
When was the moment you decided to make the change?
I'd been feeling a lack of control about my job for a while.
I was being asked to work on certain accounts that felt morally wrong to me. I wanted the freedom to choose where, when and how I worked, as well as whom I worked with.
I also had a boss whom I just didn't gel with, which is so different to how I normally worked. It made me look into working for myself, and the whole thing just fell into place.
How did you choose your new career?
Being a VA had appealed to me for a while, but until I found out about being able to fund working capital via loan funding, I hadn't seen how I could do it as a singleton with a mortgage to pay.
I've always done admin roles. I tended to work faster and be more open to new technology compared to other PAs I knew.
15 years ago, being a VA was very novel – I got some great PR which really helped to launch the business. Ironically, it also spawned a lot of interest from other people who wanted to become VAs and I continue to help them via the Society of Virtual Assistants (which supports UK-based VAs).
Are you happy with the change?
Very much so!
By becoming a VA, I've been able to cure the 'wanderlust' of job hopping – working with different clients is like having a new job every two to three months. I learn all about different industries, different kinds of marketing, new CRMs, or software. I'm continually learning, and I love it!
Personally, it's been great because the business has been able to adapt as I've grown up. I started as a young professional singleton; I'm now middle aged and have a husband plus two kids. Being able to work part-time has been great and it's let me indulge other interests too – I mentor young people one day a week and I've also renovated a Victorian tenement whilst working as a VA.
The great thing about being my own boss is that I make the decisions.
What do you miss and what don't you miss?
I do miss the Christmas parties...
That camaraderie is hard to replicate when working alone. It's something we try to recreate with Society Of Virtual Assistants and there are lots of VA meetups, which I love.
I don't miss office politics, I don't miss the morning rush hour, and I certainly do not miss my suit!
How did you go about making the shift?
I went to a business start-up show and suddenly realised that I could make it work financially.
Within six months I'd told my boss what I was doing, built a website, and gone part-time at work to make a real go of it.
What didn't go well? What wrong turns did you take?
Numbers really aren't my thing.
The Princes Trust really helped with planning cash flow and made me realise I was going to have to work at least part-time in my day job for a while.
I ran into a copyright issue with the name I'd chosen just a few months into the business. Fortunately, I managed to resolve it, but at one point I thought I was going to have to scrap six months' work, lots of investment into design, and all the publicity I'd generated.
Through the years I've hit points where it seems like it would be easier or more profitable to go get 'a proper job', but really it's a case of 'the grass is always greener'. The reality of having to get up at the crack of dawn to drive through rush-hour traffic in my suit usually convinces me that it's worth persevering!
How did you handle your finances to make your shift possible?
I had some flexible soft loan funding from The Prince's Trust.
I also had a Business Gateway grant of £1,000 ($1250) for people under thirty starting a business. It sounds like a lot, but the barriers to entry back then were a lot higher. My website and phone system alone cost £5,500 ($6900) back then – today you could get the same sort of systems for £500 ($630).
There was no Plan B – my mortgage needed paying – so I remained part-time working for about 18 months whilst I built up my client base. The business has always run full-time even when I've been working part-time though.
Having no safety net probably pushed me outside my comfort zone. I had to be ambitious and tenacious otherwise I'd be back in that suit!
What was the most difficult thing about changing?
My brain.
It's hard to do something which is scary and which perhaps you've never done before.
One phrase which I found useful was 'Well, what's the worst that could happen?' and usually the answer was 'Well, you could be in the same situation you are now...' so I had nothing to lose by trying.
I also suffer from perfectionism – I don't want to launch something until it's perfect. But really there's no such thing: done is better than perfect. You can always tweak it later.
What help did you get?
The Prince's Trust – their help was invaluable.
Business Gateway – the Scottish version of Business Link – which still has some face-to-face help to support new or expanding businesses.
My family – luckily my dad is self-employed and that was very useful when I needed to ask questions or find out whom I needed to speak to.
What resources would you recommend to others?
As a VA, do check out the Society Of Virtual Assistants.
For service-based businesses, I always recommend C.J. Hayden's book Get Clients Now – it's all about marketing yourself.
The E-Myth Revisited by Michael Gerber is also worth a read.
What have you learnt in the process?
Oh, everything!
Genuinely I learn something every day.
In terms of change, I learned that planning change and thinking of the most-likely scenarios makes most things possible.
What would you advise others to do in the same situation?
Cash flow your project.
Speak to other people who are already doing what you want to do – you will be surprised by how helpful everyone is.
To find out more about Caroline's business, visit www.virtuallysorted.com.
What lessons could you take from Caroline's story to use in your own career change? Let us know in the comments below.