"My career was increasingly preventing me from being a present father and husband."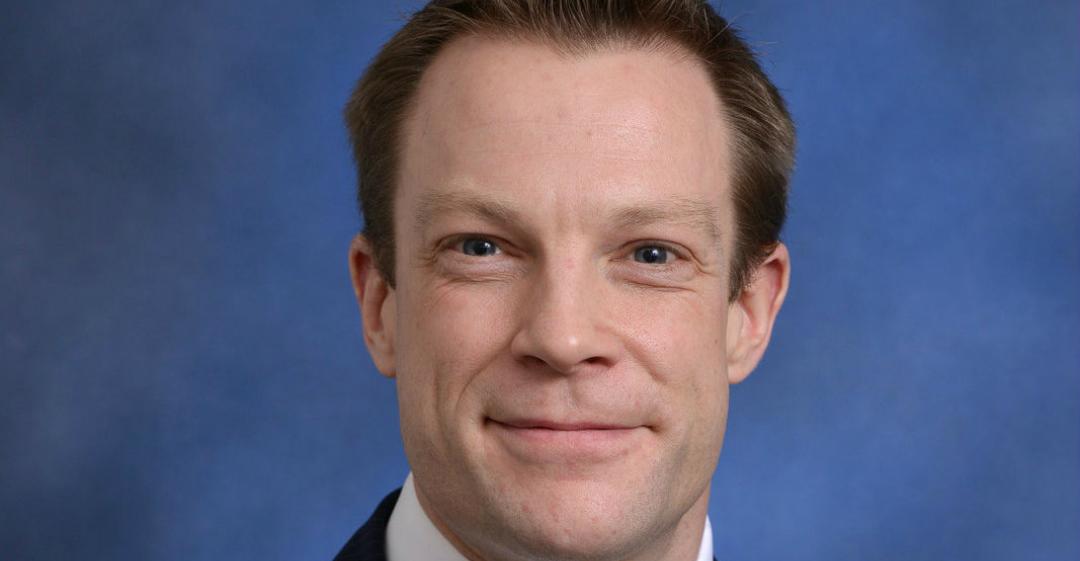 From the Military to Wealth Management
What work were you doing previously?
I joined the Royal Marines 13 years ago.
Much of my career was centred around military communications. I completed two tours of Afghanistan and was fortunate enough to earn an MBE three years ago.
Last year, having achieved the rank of Major, I decided to seek new challenges and rewards.
What are you doing now?
I'm establishing my own wealth management company through St. James's Place Academy.
How did you feel about your work before you decided to make a change?
While my career was on the whole immensely rewarding, it was increasingly preventing me from being a present father and husband, and I was increasingly aware of the impact of this on my family.
In addition, having joined the Royal Marines late, my career manager was candid enough with me to let me know that my age would be a disadvantage in subsequent promotion.
Why did you change?
To find greater self-determination, improve my work–life balance, discover new opportunities and exploit the increased freedom to explore them.
When was the moment you decided to make the change?
Early last year, when I realised my family needed me more than the military did.
Are you happy with the change?
Absolutely.
What do you miss and what don't you miss?
I very much miss the camaraderie.
Particularly within the Royal Marines itself, where the ethos of working hard for the benefit of your fellow servicemen and women, and valuing everyone who was able and willing to contribute, was such a natural part of the culture.
I don't miss the confused management direction present in many large organisations, or the ever-increasing pressure, tempo and workload which was rarely reflected in the renumeration (I don't just mean salary).
How did you go about making the shift? And how specifically did you choose your new career?
I networked with former colleagues and those they put me in touch with.
I thought I'd move into cyber and technology as my military career had provided me with significant experience in that area. However, my networking indicated I might not achieve what I wanted down that route.
Instead, deciding I should look more broadly, I happened across St. James's Place Academy thanks to a former colleague and friend.
Researching that option further I realised a number of things:
1. That I didn't have a clue about financial services or how they map across to the needs of individuals.
2. That I was fairly certain that most people I knew understood about as much as I did regarding financial protection and the considerations that actually are hugely relevant to our lives, with potentially significant positive (or negative) impacts.
3. That I could help those like myself by gaining qualifications and then helping to protect and enhance their personal financial circumstances. And that through this I could hopefully helping them to address their own work–life balance.
4. That I could do so by being self-employed, which would give me much of the self-determination and freedom to explore opportunities I was looking for.
5. Although setting up a business in financial services and financial planning was unfamiliar ground and no doubt hard work, the military had probably prepared me well for long hours and a high tempo.
I then researched the requirements of the role: the qualifications and attributes required. At this point I'd decided that financial planning was what I wanted to do as a means to make a career out of helping people.
Via the St. James's Place Academy selection process I subsequently developed a business plan and did what essentially amounted to a feasibility study by asking my peers what they thought of the career move. By the time I started the Academy I had a fairly good idea of what I wanted to achieve in establishing my own business.
What didn't go well? What 'wrong turns' did you take?
I invested a great deal of time in investigating the cyber / technology sectors believing that's where I'd find my next career.
In many ways, this extensive networking – travelling for many a coffee meeting and being supported by a number of very generous individuals who gave up their time – really helped me to understand that sector and identify potential issues. It helped me avoid any more significant 'wrong turns' before I'd invested too heavily.
How did you handle your finances to make your change possible?
This was difficult.
I knew my earnings would cease for much of the period in which I had to retrain to gain the necessary qualifications. Only through the incredible support of my wife did we develop a workable plan.
Having not lived in a home we'd owned before (as we'd always had military quarters), we bought a small house which we knew would mean our income requirements were modest. We bought a house near my wife's parents so that we had support to pick up and drop off our daughter from nursery if required. This meant my wife could return to full-time employment to help cover the bills in the interim.
In addition, the Academy did offer some financial support to help me and my family through the transition.
What was the most difficult thing about changing?
The military requires a 12-month notice period, meaning you invariably have to quit one job without knowing what you may be going into (as most employers, understandably, are not too interested in finding opportunities for you if you're 12 months from being available).
Balancing trying to continue to deliver in all respects the military role, where I was still responsible for almost 200 people and multiple ongoing operations, with trying to find a new job and then be selected for the St. James's Place Academy, was tough.
Adding in the need to concurrently arrange moving out of married quarters, find and buy a new house in a part of the country 180 miles away, find new schools and nursery for our daughter and support my wife in finding a job to support us, made it slightly more challenging.
What do you wish you'd done differently?
I was always torn between the strong desire to minimise any disruption to supporting those I led, and the increasingly apparent need to support my family more than I had been.
Looking back, I still believe that my family's needs were the right priority. At the moment I don't think I'd change what I've done (though perhaps that may change as my transition journey continues).
What help did you get?
The Career Transition Partnership (CTP), for Service leavers, was very good at consolidating various advice I'd received.
However, the best help I had was from other former Service leavers.
Whether I'd known them directly or simply been referred to them, everyone was incredibly willing to help – and they still are.
There seems to be a well-established tradition of continuing the esprit de corps within the former Service community, and it's almost limitless in terms of the will to help others. It has made all the difference to me in helping me make my choices and indeed shaping future opportunities as I look to launch my business.
The support of the former servicemen and women has made me incredibly proud to be part of the Service community, and determined to uphold the tradition by helping any Service leaver I can, in whatever way I can.
Since joining the St. James's Place Academy, the support has been excellent. As a mechanism to start a business in financial services, I can't imagine a better option for those with the determination to succeed.
What resources would you recommend to others?
The CTP workshops are good. Use them.
The Advanced Management Achievement course (AMAC) is something I also found very useful; if nothing else, it helped to illustrate just how much of what I'd learned in the military is applicable to the civilian world.
I would recommend any Service leaver to look to fully exploit courses and workshops on offer and use wisely your learning credits. They can only help. To do this, plan your exit well in advance to make a timeline to your exit day. Don't leave the planning until one or two months out.
What have you learnt in the process?
I was always told not to underestimate what Service leavers have to offer that is highly prized by the civilian sector, but bar leadership and communications skills and a high work ethic, I wasn't sure what else we had.
It's only now, on the far side of that transition, I'm more aware of the range of skills we have that are of significant value, including: the planning process; risk analysis and mitigation planning; logistics; the ability to war game and anticipate requirements; the relevance of supporting functions to any operational activity and how to include them; significant levels of integrity and honesty; selflessness and putting the needs of others first; an ability to handle pressure and difficult news with a smile; and a vast range of technical skills.
The Service community has a huge amount to offer.
What would you advise others to do in the same situation?
Networking is not something to be afraid of; it's just talking to people.
Talk to as many people as you can to help shine a light on the opportunities available, which ones may suit you best and how best to achieve them. The former Service community will be delighted to help.
For more information about St. James's Place Academy, visit www.sjpacademy.co.uk.
Also, find out more about St. James's Place in our Retraining Directory.
What lessons could you take from Nick's story to use in your own career change? Let us know in the comments below.