"I was feeling out of place, and lacking freedom."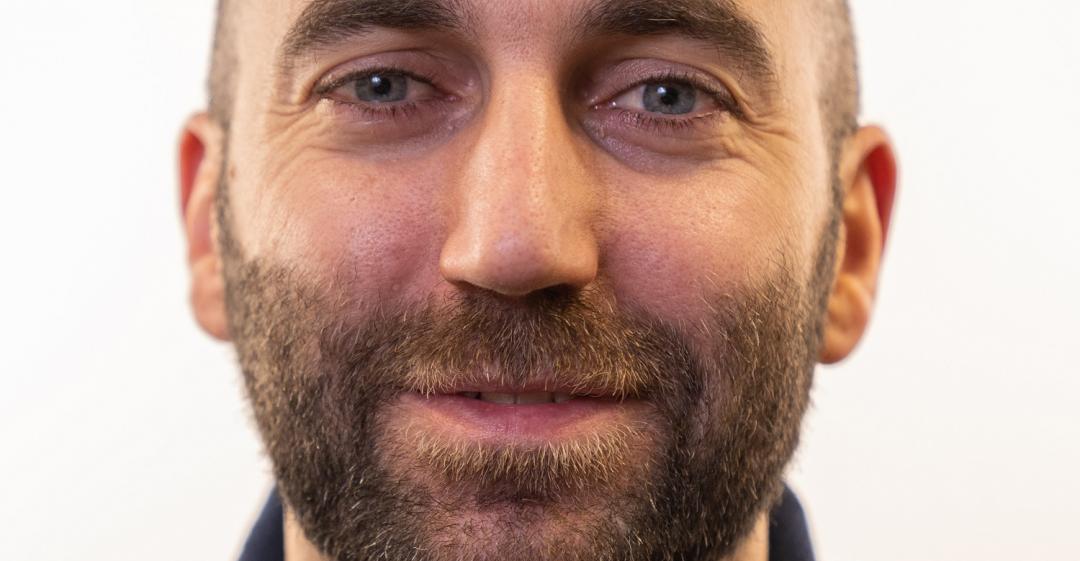 From the EU to Digital Marketing (Plus Post-Shift Update)
What work were you doing previously?
I was an EU grants consultant in Brussels.
I helped companies apply to the European Commission for EU grants and use those grants to create new projects in the field of innovation and science.
I landed in this career purely by chance. My former girlfriend at the time was living in Germany and I wanted to move there, so found a Masters Degree in European Studies for a career in the European Institutions. I got a place, completed the Masters and then moved to Brussels to work.
What are you doing now?
I work in digital marketing.
I help companies grow their traffic online and create new experiences for their users to love.
How did you feel in your work before you decided to make the change?
I was feeling out of place.
While I loved my job, I felt there weren't many opportunities in that line of work. I was lacking the freedom to move around to different countries, such as Italy (where I'm from), Germany, the UK and Belgium; my future plans were looking very limited to Brussels.
Why did you change?
When the financial crisis hit the sector, I was made redundant.
After that I struggled to find new opportunities and started to do several temporary jobs. At first I became an Italian teacher, then worked as a barista.
These were jobs with very low pay; I felt I could use my time better.
When was the moment you decided to make the change?
After splitting up with my German girlfriend, I moved back to Italy to refocus and think about what to do with my career.
That's when I decided to plan a career that could guarantee me total flexibility, good money and remote working.
How did you choose your new career?
First I talked to my cousin who completed a Master's degree in the UK in Marketing, and who went on to have a very good job.
I also researched online to see what jobs were available for new marketing graduates.
I loved the internet so I opted for digital marketing.
Are you happy with the change?
Yes!
I've been working and growing in my job every year for eight years now. It's very fast paced. I feel I'm doing meaningful work for the companies I help, and I've become very good at it.
What do you miss and what don't you miss?
I miss working in an international environment, with people from all over the world.
I don't miss the formal and corporate world of the European Union offices.
How did you go about making the shift?
I travelled to London to university open days to find out more about new courses in Digital Marketing.
After getting lots of information from several courses, I made three applications and got two offers – one from Portsmouth and one from the London School of Economics. I opted for the Portsmouth Masters degree in Digital Marketing, simply because the costs were lower and the course was very practical. The course allowed me to work with real clients, so I could establish a good basis for a new career, with a portfolio of clients to show prospective employers.
What didn't go well? What wrong turns did you take?
For the first four year after graduating, I was a bit stuck in a company I didn't enjoy working for.
But I had the need to learn as much as possible at that time, so I decided to work for them until I was ready to move on to a better job.
How did you handle your finances to make your shift possible?
Luckily my dad was available to finance me.
I couldn't have done it without him and I will always be grateful for this opportunity.
What was the most difficult thing about changing?
I felt too old to start studying at 31 when everyone else was 21–22 years old.
I just couldn't relate to them.
I also started to work as an assistant in my new field when I was 31, where people who were 25 were my managers.
What help did you get?
Apart from family help, I've just kept studying, learning and doing more courses online.
What resources would you recommend to others?
Start with speaking to family and friends.
What have you learnt in the process?
It's never too late to make a change!
What would you advise others to do in the same situation?
Plan your career with love, attention and much care.
Don't let your feelings get in the way during the shift process – be as efficient as you can, and never give up.
We caught up with Luca recently to see how his shift was working out, roughly three years on. Here's what he's been up to, and the biggest lessons he's learned.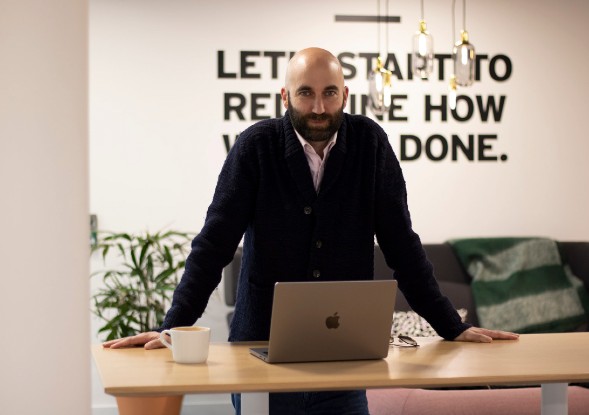 What's changed for you in your career since we first published your story?
I was promoted to Senior Manager for SEO at Future Fit, and I manage my own team now.
It happened in a very unexpected way. The following year after my story was originally published, I left the company to join an SEO agency in London. A year later, Future Fit called me and asked if I could go back to head up their SEO efforts.
I didn't expect this call but I was happy to accept their offer because it was the first time I got a job offer without making a formal application.
How do you feel about your work now?
I am happy at my work.
Since the pandemic happened the whole company went remote and this is a new opportunity for me to work from Italy, where I am originally from.
What challenges have you come up against since making your shift, and how exactly have you dealt with them?
The biggest challenge is learning new competencies and skills constantly.
I work with technology, and learning is part of my career development. Learning is even more important than communication or other soft skills because it allows me to always do my best.
Google update their algorithms many times every year, which means I need to keep up with these changes and at times this can become challenging because you are often in the dark of what's happening (Google is famous for being secretive).
How is the financial side of things panning out, and is this what you'd expected?
Financially, I am happy and my current situation is stable.
The company is doing very well and growing quickly.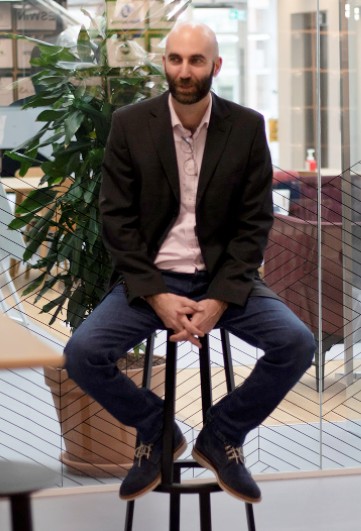 I have also started a side hustle offering SEO consultancies to my own clients, and who knows, maybe in the future I can become a full-time SEO consultant.
My dream is to start my own SEO agency. We'll see how things will develop.
What have you learned, since making your shift?
I had to make my first shift because I was forced to do it.
I worked hard to become an EU affairs consultant and working in Brussels or for an embassy somewhere in the world was a very thrilling prospect. So my dreams were shattered and I was disappointed for a few years.
I learnt to deal with rejection by developing my own career objectives. One of the most important is to stop chasing dreams, and instead make dreams chase you through the value, impact and importance of your work.
If you can make people and companies chase you because you are great at what you do, then you won't be rejected anymore. It's a switch of approach and one that I am committed to.
To find out more about Luca's services, visit www.lucatagliaferro.com.
Thanks to our friends at Future Fit for this story.
What lessons could you take from Luca's story to use in your own career change? Let us know in the comments below.