"I was making myself ill by keeping myself stuck in a job I didn't like. I knew I had to do something."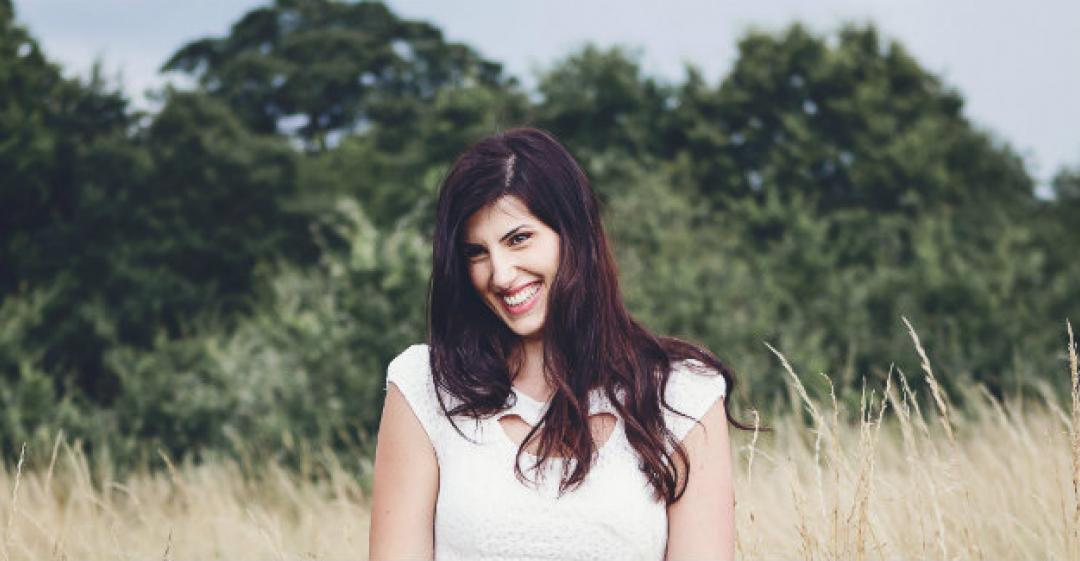 From Telecoms to Weddings
What work were you doing previously?
I was a project manager in the telecoms industry and then, more recently, the pharmaceutical industry.
What are you doing now?
I'm a wedding photographer.
Why did you change?
I always felt I was meant for something big in life.
Being in a office all day and working for someone else left me uninspired and disempowered. I knew that at heart I was a creative, free spirit and that to follow that call I had to make a change.
When was the moment you decided to make the change?
There wasn't a particular moment; it was more like a series of events.
I was making myself ill by keeping myself stuck in a job I didn't like, so I knew I had to do something. The belief in the calling I had in my heart became greater than the reality I'd created for myself.
Are you happy with the change?
I am very happy!
I'm honoured and so blessed to do what I do. I work with the most amazing people and I am so grateful for every single person that steps into my life as a result of me making this change.
What do you miss and what don't you miss?
I don't miss anything.
I love managing my own time. I love the peace and quiet to work in my own beautiful office space. I love being part of groups of other wedding industry professionals to network and spend time away from the office with.
I love that I can be outdoors whenever I want, meet new people and connect in so many new ways.
How did you go about making the shift?
I started building my business from scratch while still working in my full-time job.
As the business grew, I gradually found myself working two full-time jobs; I had to put in everything I could to make it work. I've never been afraid of working hard, so that, in a way, was the easy part.
Then there came a point where I felt that my office job was no longer helping me fund my business, but instead holding me back from growing it even more. So, I decided to reduce my contract to part time.
Six months ago I walked away from my corporate office desk for the last time and a month later I officially started my journey as a full-time wedding photographer. So far it has been beyond amazing.
What didn't go well? What 'wrong turns' did you take?
I made a few mistakes starting up, but I like to think of 'mistakes' as good and necessary lessons rather than things I did wrong.
One thing I still find challenging is the work–life balance (I'm sure a lot of entrepreneurs would agree). It's difficult to switch off and stop looking at and replying to emails, to find a balance where I take 'me' time during the day instead of working extremely long hours non-stop.
I'm realising that the more I look after myself and the more I spend time with family and loved ones, the more efficient I am in my business.
How did you handle your finances to make your change possible?
Initially, I invested most of my finances into my business
I'm grateful that I had a good full-time office job that allowed me to do this until the day I eventually left. I made sure I had enough savings and work coming in to keep me going a while.
Since going full time with photography I have been more aware of where I spend my money.
What was the most difficult thing about changing?
I think getting used to a new routine.
I realised that I can easily make myself feel guilty for not being at my desk at least from 9–5, which is crazy because I always hated that structure!
What help did you get?
I'm surrounded by an amazing network of women and fellow professionals that inspire me to be better every day.
My husband is also a huge inspiration and support. He's believed in me from day one and still reminds me that I can do it, even when I'm pretty convinced than I can't.
What have you learnt in the process?
Wow. I've learnt so much and I keep learning every day.
I've learnt that it's not about perfection, it's about taking action.
I've learnt that it's not about not feeling the fear, but rather acknowledging it and taking action anyway.
I've learnt to start before I'm ready, as 'ready' never comes.
I've learnt to have fun and enjoy the process rather than stressing about the outcome!
What would you advise others to do in the same situation?
My best advice would be to do YOU.
Whatever business you're in or whatever you're struggling with, go back to basics and focus on your purpose and why you do what you do.
Use your uniqueness to set you aside from everyone else and don't apologise for it.
Fully embrace who you are and build a business that is a true extension of that.
To find out more about Ilaria's services, visit www.ilariapetrucci.co.uk.
Images © Cristina Rossi Photography.
What lessons could you take from Ilaria's story to use in your own career change? Let us know in the comments below.