"The more time I spent in the executive world, the more I knew it wasn't meant for me."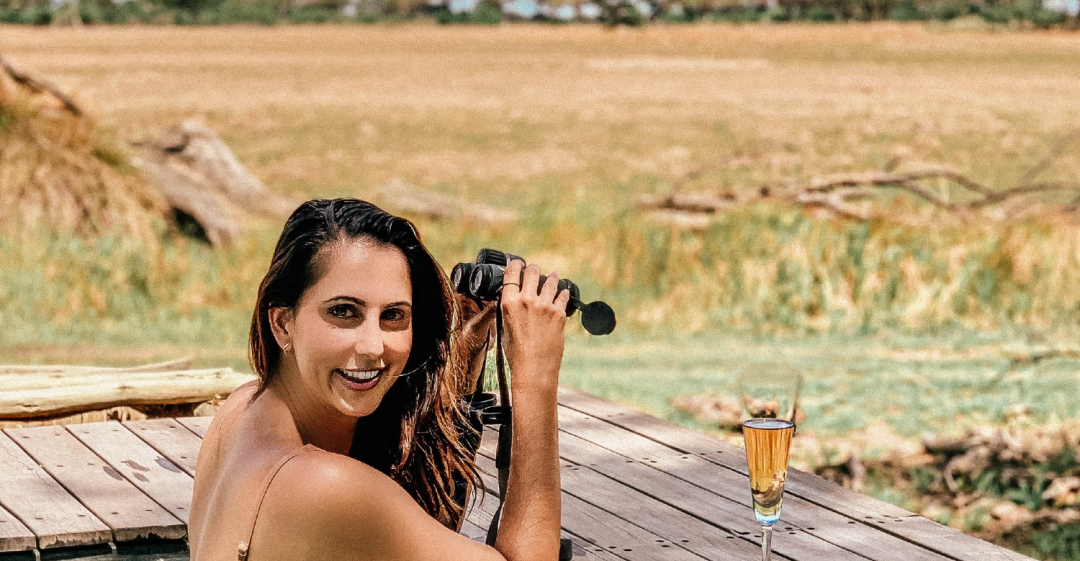 From Tech to Travel
What work were you doing previously?
After working in finance as an investment banker, I pivoted to tech, co-founding Houston's first start-up accelerator programme.
Then I launched and managed two early markets for UberEATS.
What are you doing now?
I'm the founder of Bell & Bly Travel, a boutique luxury travel advising firm.
I help busy executives plan unique trips, ranging from ultra-high-end safaris in Africa, to off-the-beaten-path excursions in Europe, to quick getaways within the US (where I'm based).
How did you feel in your work before you decided to make the change?
The more time I spent in the executive world, the more I knew it wasn't meant for me.
I enjoyed the work, but didn't enjoy the corporate culture. I was sucked in by the concept of face time (as it mattered in my first two jobs), and worked extreme hours.
Why did you change?
I realised that if I was going to work so much, it should be to build equity in my own company or in myself.
So when I left Uber I put blinders on to other job offers and focused on looking for my 'own thing'.
I started planning travel for my friends on the side while working on other ideas. I didn't think I could make a true business out of it, but then as more and more people were interested, it became more and more fun.
In the end, the timing worked out as another project I was working on failed spectacularly (a story for another time). So I decided to take the plunge and launched Bell & Bly Travel.
When was the moment you decided to make the change?
After the project I was working on failed, I decided it was time to go all in on travel planning.
I had seen how successful my first few trips for friends were, and decided to commit to it full-time.
How did you choose your new career?
I've had a passion for travel since spending a summer in Germany when I was 15.
Since then, I've visited more than a hundred countries and all seven continents; I feel strongly about how much travel can teach us about the world and humanity.
Are you happy with the change?
Yes, very happy.
I love designing trips for people, featuring experiences they didn't even know existed.
What do you miss and what don't you miss?
From Uber, I miss the amazing data analytics and the ability to analyse how my business was doing in two clicks.
In a small business you don't have the resources for fancy software algorithms (at least at the beginning) so have to do it the old school way with spreadsheets!
I don't miss going into an office!
How did you go about making the shift?
I initially started planning trips for friends, as a side hustle.
As more people tried it and I realised how much fun I was having, I decided to make the shift to officially launching Bell & Bly Travel.
How did you develop (or transfer) the skills you needed for your new role?
Many of the skills I had developed in my finance and tech roles were useful in my new role, like the ability to work long hours.
When you start a career in finance, you become used to 80-hour work weeks. This helped when I often had long days in the beginning getting the business off the ground and didn't yet have the team of employees I have now.
Also, the ability to delegate certain tasks so I could focus on growing the business. With my experience managing teams at UberEATS, I was comfortable delegating certain tasks to my team as we grew.
What didn't go well? What wrong turns did you take?
Just after our first year in business, the pandemic hit.
Honestly, I wasn't sure if the business would survive. We were cancelling or postponing trips we had worked incredibly hard to plan. I didn't take a salary for a long time in order to keep our team on.
However, I'm proud to say that none of our clients lost money, and we actually ended up growing our revenue in 2020 as people began traveling again in the summer and autumn.
How did you handle your finances to make your shift possible?
I had savings from my previous roles, as well as an additional revenue stream from an investment company I founded in 2013.
Those gave me the initial resources to start the business.
What was the most difficult thing about changing?
It was hard for me at first to be comfortable with my decision to completely shift from a solid career in finance and diverge from the path that all my friends were taking.
After all, I had an undergraduate degree in finance and an MBA from Stanford. But I think my knowledge of the corporate and executive world has made me uniquely qualified to plan travel for my former colleagues and classmates.
What help did you get?
Though I've traveled extensively, I had never been in the travel industry before.
At the very beginning, I affiliated my business with a larger agency that provided lots of early training and support to help me get up to speed.
What have you learnt in the process?
You don't need ten years to learn an industry – you need one year of SUPER-focused work, good mentors, maybe even hiring people who have the experience.
Look for ways to compress that learning curve so you can get on to the business-building part.
And especially over the past year, I've learned that our leisure time is more precious than ever.
What would you advise others to do in the same situation?
Find something you're passionate about, and start dipping your toes in it on the side.
Start first with friends and colleagues, and do your very best work. Yes, they're people you know, but they'll also be your best source of referrals.
To find out more about Sarah's business, visit www.bellandblytravel.com.
What lessons could you take from Sarah's story to use in your own career change? Let us know in the comments below.