"Helping the rich get richer just wasn't doing it for me."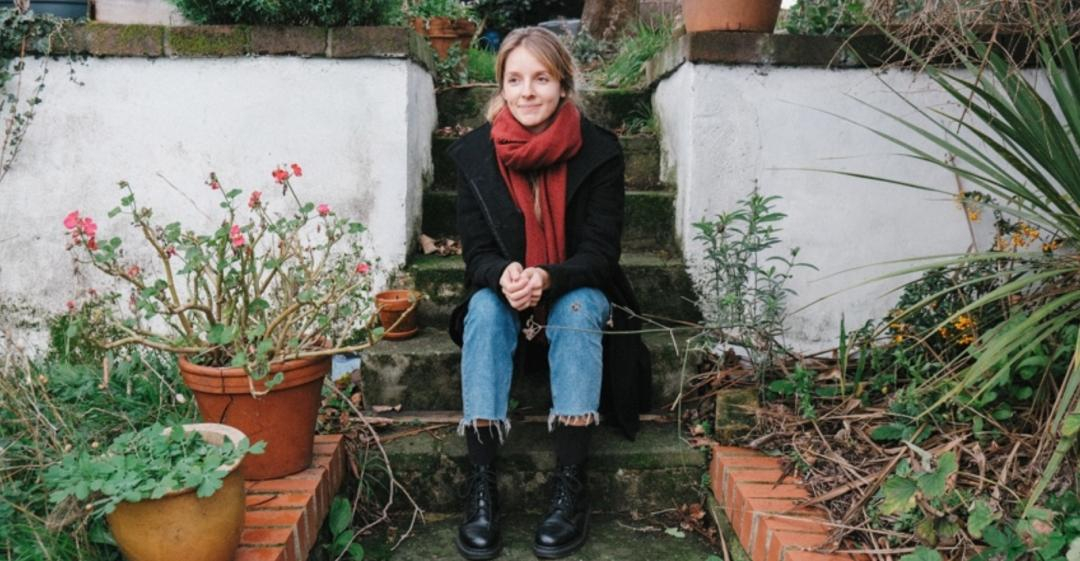 From Tech Start-up to Own Business
What work were you doing previously?
I worked at a tech start-up.
I started out as a generalist, wearing too many hats to count. I quickly found my sweet spot was in product management; what I loved the most was working between the business, operations and development teams to build tech products.
What are you doing now?
I quit my job and started my own business – For Purpose Jobs.
We're like Indeed for the world of social good – a recruitment site where every listing is a job that makes the world a better place. We make it easy for people who want purpose from their work to find good jobs in social impact and sustainability, and for purposeful employers to find good people.
Why did you change?
I felt that the divide between what I wished I could put my energy towards, and what I was actually working towards, all day, every day, was getting too big.
I felt really energised when I was reading about social and environmental issues, and even more so when I was reading or hearing about what some companies were doing to solve some of these issues – Olio, Oddbox, Beam, Dame, I'm looking at you.
But I didn't feel energised at all about the problems I was contributing to solving through my day-to-day job. Ultimately, pardon the stereotype, but helping the rich get richer, and preserving old faulty systems just wasn't doing it for me.
I loved my job as a product manager, though, and wanted to keep working in start-ups. So, I thought, that part doesn't need to change, I just need to find another company to work for.
When was the moment you decided to make the change?
I was just so fed up with endlessly searching for a job where I could use my existing skills and education, but also feel like I was doing some good.
I spent hour after hour searching job boards, whose 'sustainability' filters returned endless lists of CSR manager positions – nothing where I could use my skills because I am not a sustainability specialist.
Then there came a moment, probably around the same time I received the 100th 'sustainability' job alert for a vacancy with Shell, when I thought 'enough'. I can't be the only person going through this nightmare when so many people are conscious and prioritise ethics. It's ridiculous that a platform for purposeful and impactful jobs didn't already exist.
How did you choose your new career?
I started writing an email to an environmental organisation.
It went something along the lines of: "Imagine the impact we could create if all the people who want to make a difference had the chance to find a job where they actually can. Everyone is shouting about the impact we can all have by making lifestyle changes, but isn't our day job a massive lifestyle change, with the time we all spend working every day?"
Halfway through the email, it hit me: why was I asking for someone else to do this?
That email stayed in my drafts, and instead I Googled 'How to make a jobsite'.
Are you happy with the change?
Yes, I wouldn't change it for the world.
I'm incredibly lucky to work every day on something that I deeply believe in, that I fundamentally believe should exist. That's the ultimate motivation to keep going even when it's a bit stressful.
What do you miss and what don't you miss?
I sometimes miss the sense of direction you get when you work in an existing company that is not yours, and the detachment you get to feel when you close the laptop and finish the working day.
That doesn't exist when you're running your own company – you're constantly thinking about how to grow, what to do next, how is it going, are we growing fast enough, are we going to make it… the questions are endless.
On the flipside, it may sound contradictory, but what I don't miss is also that detachment. It's amazing to get to care so much about what you do and why you're doing it. There's something exciting, stimulating and motivating about always looking for new ways to grow, new ways to do things and questioning everything that's happening.
How did you go about making the shift?
I quit my job, and started working on For Purpose Jobs full-time.
How did you develop (or transfer) the skills you needed for your new role?
I felt like I threw myself in the deep end when I started, and realised I wasn't sure what I was doing at all.
But working in early-stage companies previously taught me a good level of hustle, which was obviously really useful.
What didn't go well? What wrong turns did you take?
I had that idea that lots of people have when they start out – you think you can do it all on your own.
The best example for me was in marketing. It sounds crazy now, but when I started out, I thought that the only way to get the word out there about a new company was to do paid ads. When I found out about organic marketing, SEO etc. I realised I absolutely needed to team up with someone who would compliment me in those areas.
How did you handle your finances to make your shift possible?
I had some savings, and I bootstrapped.
What was the most difficult thing about changing?
Being completely on my own at the start was pretty difficult.
What help did you get?
I asked for help through the Furlonteer network.
I was looking for someone to help with marketing, branding, SEO, all the things I had no idea about. I was matched with Lizzie, who is an expert in the domain, and who is now my co-founder.
What have you learnt in the process?
That you need to trust the process.
Also, ask for help, even if you're not sure what to ask for!
What do you wish you'd done differently?
I wish I'd asked for help earlier than I did.
I thought I had to get to a certain point before I could ask for help on x and y. Actually, the faster you ask, the more and the earlier you learn.
What would you advise others to do in the same situation?
Make the jump, keep hustling, and ask for help!
To find out more about Olivia's business, visit www.forpurposejobs.com.
What lessons could you take from Olivia's story to use in your own career change? Let us know in the comments below.