"I felt that I was meant to do other things."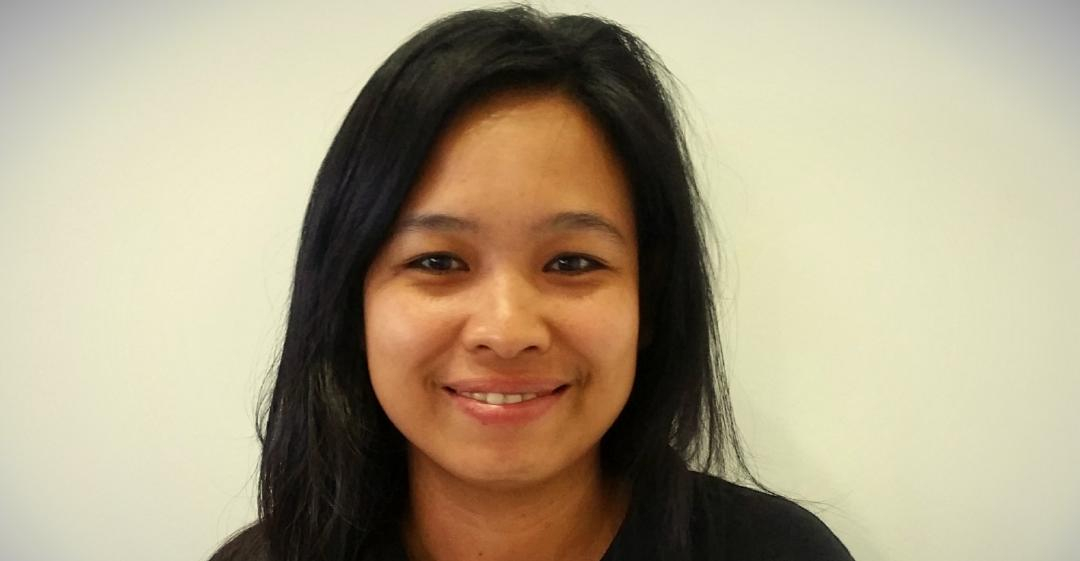 From Teaching to Project Management
What work were you doing previously?
I was a teacher.
Initially I was a kindergarten teacher, then after completing a psychology course I taught social psychology to criminology students.
What are you doing now?
I am now a freelance project manager, currently working for a growing company.
Why did you change?
I wanted to find purpose in my work.
While teaching did give me purpose, I felt like I wasn't maximising my skills in that field.
When was the moment you decided to make the change?
Aside from the fact that I wasn't earning enough, I also felt that I was meant to do other things.
I wanted to feel more energised and motivated to work.
How did you choose your new career?
For me, it was about exploring what best fit my personality and the skills I've acquired.
I consider myself an extrovert because I love meeting new people, and working and interacting with them. I thought of that and laid out all my options.
I tried a lot of jobs before finally settling as a project manager. This included working as a freelance social media manager. Working with other clients exposed me to different types of jobs, including project management. Based on my experience and personality, I found project management to be the best fit for me.
It wasn't easy at first, to be honest. I found out that there's a lot more to project management than I thought. Since every client was different, I was constantly adjusting and learning their business operations. Besides that, I also realised that I have just explored the tip of the project management iceberg.
I didn't let that stop me from pursuing it. That's also one of my best traits. If I set my mind on something, I will stop at nothing to achieve or accomplish it.
The next thing I did was to look up courses for project management. As I learned, my fascination with it grew. Eventually, I became better and better, and right then, I had the feeling that maybe this was the right path for me.
Are you happy with the change?
I'm beyond overjoyed.
There's no comparison to the feeling of seeing a company succeed and knowing that you played a role in making it happen. Their small wins motivate and drive me to do my best every single day. And I love feeling like I've made a big contribution to the businesses I help.
What do you miss and what don't you miss?
I do miss seeing the faces of my students.
When you teach, you're somehow planting a seed on the minds of your students. With time, you'll see it grow, and right then, you'll know that you're making a real contribution. Somehow, you've done something to help them realise, develop, and reach their potential.
One thing I definitely don't miss about teaching is the paperwork. Most often than not, I had to use my weekend hours to continue grading papers and creating modules for the kids.
How did you go about making the shift?
When I decided to make the shift to project management, I knew I had to learn the ropes.
I wanted to learn the ins and outs of project management because that's the only way I could do my job well.
I started from scratch. I looked for online classes, took them, and finished each one of them. I knew that if I wanted to succeed in my new career, I had to adjust, adapt, and learn.
What didn't go well? What wrong turns did you take?
Leaving my 9–5 and pursuing other careers left me with an unstable income and an uncertain future – at least before I succeeded in project management.
But as with anything, I overcame it. I gave it my all and succeeded in it.
Changing careers is a process of trial and error. You never know what could be the outcome of your decision, so you have to just decide to try it out and see if you succeed.
How did you handle the finances to make your shift possible?
Since I had no additional income to fall back on when I left my day job, I had to practise smart budgeting.
I had to separate 'wants' from 'needs' and make better spending decisions. I reassessed my monthly expenses and cut costs in some areas.
It wasn't easy at first, but I had to make it work.
What was the most difficult thing about changing?
For me, change meant stepping into the unknown.
I was afraid. I didn't know what the future has in store for me. When I quit my job, I had no fallback, no income. But the only way I could overcome the fear was to move forward.
So I studied, learned, and eventually, I had what I needed to do my job well.
The fear of failure will always be there. As a freelancer, I'm basically in charge of every single thing. I have to find clients, market my skills, earn an income, and find new avenues for learning.
It was overwhelming for me at first. But, as I'd made my choice, I decided to go all-in on it.
What help did you get?
My friends, my churchmates, and my family really helped me when I was in doubt.
They provided me with the encouragement I badly needed.
What resources would you recommend to others?
Coursera.org and SkillShare helped me a lot when it came to training.
I'd also recommend making use of and mastering certain project management apps like Asana, Trello, and Basecamp. A lot of companies are using these, and if you're working remotely, this will really help in organising projects.
What have you learnt in the process?
Never to fear failure.
While it's scary at first, failure is what brings you closer to success. I learned to expect it as I changed careers.
The only way to overcome it is to accept it. Take failure as a lesson learned. Try to assess what went wrong and avoid that as much as possible as you try again.
It's much more comforting to know that you at least tried to do everything you could to make something work than to regret not doing anything.
What do you wish you've done differently?
If anything, I wish I'd figured it all out sooner, which would have allowed me to start and establish myself earlier.
What would you advise others to do in the same situation?
Know your strengths and weaknesses.
This way, you'll know exactly what areas you should improve on to do better at your job.
Also, know what makes you happy. When you're happy with what you're doing, it's easier to find motivation and purpose in what you do.
Take a leap of faith. If you feel strongly about something, then do it. It's better to try something than get stuck on 'what ifs'.
Strive to improve. Make it a goal to improve every day. Ask yourself if you've done your best for that day and aim to improve by the next day. If possible, be an avid reader. You'll be surprised at how much you'll learn from reading motivational books.
Ask yourself where you see yourself in ten years. This is powerful. Because if you don't see yourself doing the same thing in the future, then what's the point?
Thanks to our friends at SMB Compass for this story.
What lessons could you take from Cathy's story to use in your own career change? Let us know in the comments below.