"I couldn't make the difference I wanted in a job that was so all-consuming."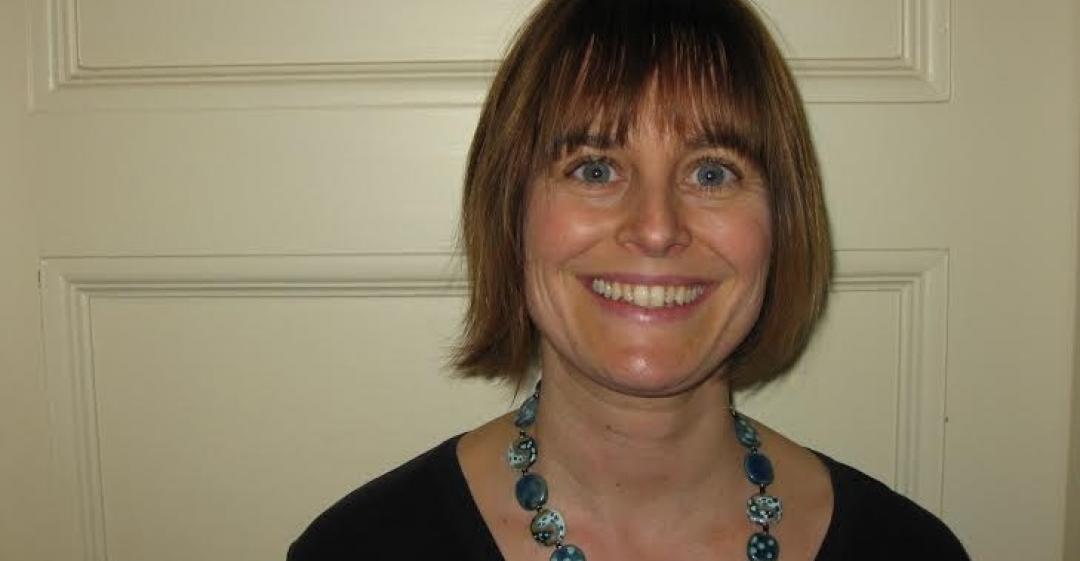 From Teaching to Prison Reform
What work were you doing previously?
I was previously a secondary school teacher, responsible for pastoral care of pupils aged 11–18.
Between teaching and my current role, I was Child & Family Support Manager for a charity that supports families affected by imprisonment.
What are you doing now?
I'm now a freelance consultant in criminal justice, largely working for the Prison Reform Trust.
How did you feel about your work before you decided to make a change?
I absolutely loved teaching and really enjoyed making a difference to young people's lives.
Why did you change?
My reasons for change were two-fold.
Although very happy in my teaching career, I was keen to meet a life partner and felt that staying in the same school didn't offer me any new opportunities to meet people.
In addition to the growing feeling that I needed to 'shake life up a bit', I'd become aware of three children in my school whose mother had been sentenced to prison. I visited their mother in prison and was very moved by her story and the impact of the imprisonment on the children.
I knew that I wanted to make a difference to children affected by parental imprisonment but couldn't do that in a job that was all-consuming (as much as I loved it, it was emotionally demanding supporting children and young people who were facing all sorts of complex issues).
So, the desire to focus specifically on children affected by imprisonment and my need to change something in my life came together.
When was the moment you decided to make the change?
We held an open evening at our school a few years ago for children starting high school in August that year.
A mother came along whose two daughters had required a lot of additional support eleven years previously, and, in the midst of very difficult family dynamics, this mother had got pregnant. Here she was at the open evening with that child who was about to start high school!
As soon as she said, "I'm so glad you're still here to support my daughter", I knew that I couldn't be the one to do that; that I had another 'calling' (to focus on children of prisoners); and that someone else would have to look after this particular girl.
The next day, I told my head teacher that I was leaving.
Are you happy with the change?
Delighted.
I loved teaching, but leaving has given me the freedom to explore another passion.
What do you miss and what don't you miss?
I sometimes miss working directly with young people, but my current role gives me opportunities to engage with children which I really enjoy.
I don't miss some of the daily grind of teaching. And I definitely don't miss being tied into holiday times!
How did you go about making the shift? And how specifically did you choose your new career?
When I left teaching, I applied for a Winston Churchill Memorial Trust Fellowship to do some research into the role of schools in supporting families affected by imprisonment.
After completing my fellowship, I linked with a charity that supports families affected by imprisonment and began to do small pieces of work for them (following on from some of the recommendations in my report).
It then became clear that they needed to develop a role of Child & Family Support Manager and that I would be well-suited to that role.
What didn't go well? What 'wrong turns' did you take?
The biggest mistake made was that the new role we created at the charity wasn't advertised – I was offered it.
In hindsight, the role should have been openly advertised. The way I came into the post created some tensions in the team that I ended up managing. We overcame these, though one person remained very angry which was hard.
I feel awful about that to this day.
How did you handle your finances to make your change possible?
I was extremely fortunate that at the time I decided to leave teaching, the local council had announced a voluntary redundancy arrangement for middle management posts (which I was in).
I wasn't in the anticipated age bracket for this arrangement but called HR and was told that I would be offered a redundancy package that meant I could live for one year without having to worry about finances.
In addition, the Winston Churchill Fellowship grant was enough to not only support my research project but also included the time to write up my report.
Once I'd published the report and linked with the charity, the charity was able to offer me some freelance work on a daily rate.
There were moments of nervousness about money, but I never actually came close to struggling.
I also had an honest conversation with my parents; they agreed that if I needed to, I could sell my house and move in with them. Having this as a backup was helpful.
What was the most difficult thing about changing?
I think not knowing what the next step would entail.
I learned to live in the moment and not to try to second guess what was going to happen.
For example, the charity that I ended up being Child & Family Support Manager for had advertised a job in the very early days of me publishing my report. I applied for that and didn't get an interview which was devastating at the time, but it all worked out better in the end!
What do you wish you'd done differently?
I wish I'd spent much less time worrying about the next step and just trusted the journey.
What help did you get?
I had a lot of support from family and friends.
They encouraged me to take the plunge and to trust in a bigger picture.
I also had great support from the CEO of the charity I ended up working for. She really believed in me, and that was so helpful for my confidence.
What resources would you recommend to others?
Tests like the Enneagram (personality types) are really helping in knowing and understanding yourself and others.
What have you learnt in the process?
I've learned that taking risks is one of the best things you can do.
We all need to shake life up a bit. I did go on to meet my (now) husband; I'm not sure that would've happened if I'd stayed in teaching!
Changing career has been a great adventure.
It takes times to build up contacts, and you have to be prepared to do some pro-bono work to show what you can do, but it's all worth it.
What would you advise others to do in the same situation?
Go for it!
I think it's also helpful to look your worst-case scenario in the face and know what you would do if that happened (e.g. I knew I could move home with my parents if I didn't find a job and couldn't afford my mortgage).
What lessons could you take from Sarah's story to use in your own career change? Let us know in the comments below.