"It was hard, working within a system where we weren't meant to care. I had to get out."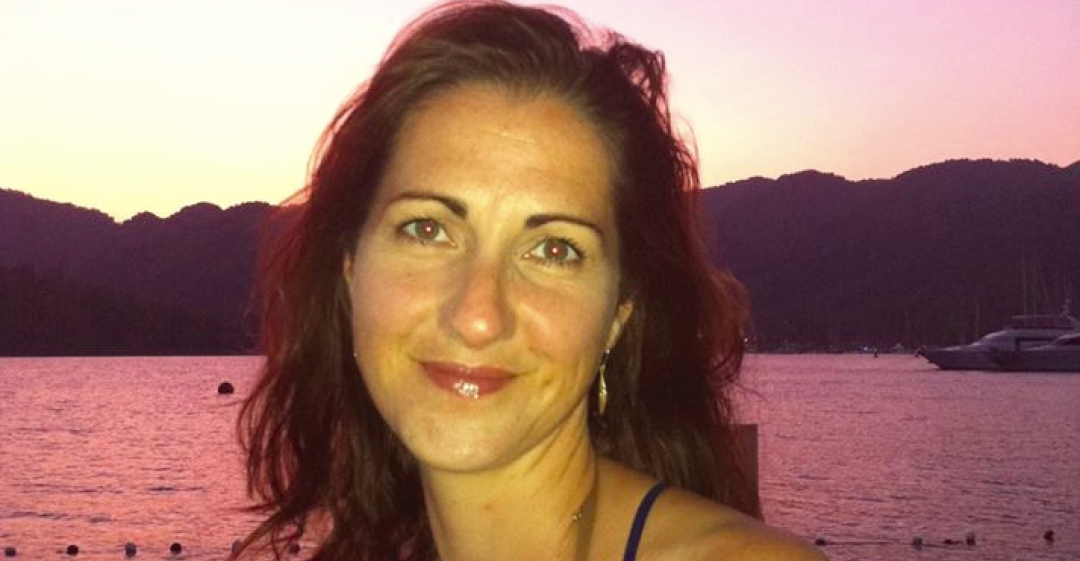 From Teaching to Creative Events
What work were you doing previously?
My journey hasn't been a straight line.
I started off working in film and television as an Art Director, then worked in a more editorial way as a stylist for magazines, and for private clients. I also worked on small creative projects in primary schools (I had three small children at the time). This led me to undertake a PGCE and train as a teacher.
As well as teaching (which I loved), I continued to work as a stylist and in events. At the same time as this, along with my partner Guy, we bought a huge site in Peckham near where we live (an old Laundry) and refurbished it into artists' studios and a mixed-use space for events, artists exhibitions, location (filming/photography) services and all things creative , supporting emerging and established artists and being a part of the thriving art scene in Peckham and South East London.
I spent my time outside of teaching (along with Guy, who works in architecture and property) setting up the management and developing the space into a cultural hub. I worked with young people through this time, mentoring (in a very informal way) and supporting emerging talent.
What are you doing now?
I finally left teaching and went into business with my current business partner.
We've been working on festivals and events within communities – Munch The Peckham Festival was one of them; food, culture and the community came together for a huge, fantastic festival!
As well as this, I've nearly finished an MA at King's College, London, in The Cultural and Creative Industries. Through this I've been seconded to work with an alliance of cultural leaders called What Next? I've been working with a very small core team of people on bringing together cultural leaders from the UK, Ireland and Europe in a conversation around the 'value of culture'.
What Next? is a movement to articulate and strengthen the role of culture in our society. We want to engage the public in new and different conversations about how and why the arts are important, and become a catalyst for fresh thinking and new policy ideas.
I undertook the Clore Leadership Programme a year ago; this has led me to question leadership, mentoring, and the responsibility of the social / cultural sectors to the next generation of leaders.
I mentor young people through my work and get involved in many scoping meetings around creating opportunities for young people and communities who wouldn't necessarily have the chances, funding or networks to pursue their chosen paths. I spend a huge amount of my time connecting people.
We produce wonderful events and festivals that create 'market-places' for a whole host of fabulous things to take place, working with businesses, performers, artists, traders, communities, local councils and many more.
I'm also interested in the notion of journeys and how things can move significantly from one place / space / time to another. Much can happen in the process of moving! I suppose you would call me a Cultural / Social Entrepreneur, but that all sounds a bit unlike me, even though I have several businesses.
Why did you change?
I left teaching because, sadly, the system could no longer be left at the door, and our wonderful headteacher had retired.
As life has gone on, the things that are important to me have become more apparent – the ways in which I can effect change and create opportunities for those around me. Experience has taught me to trust those things more and more.
When was the moment you decided to make the change?
Changes happen organically for me.
I rarely make a decision one minute and then act upon it. I do wish I worked in a more strategic way!
However, towards the end of my teaching days, I worked under what I would call 'management'. It was very hard being an independent, creative, competent, and hard working individual within a system where we weren't really meant to care and were there to just fulfil a role. This is when I truly stopped caring and started coasting. I knew it was time to get out.
Are you happy with the change?
I am happy with the change, although it's not over yet.
I don't see my journey as linear, but rather as moving from one ship to the next. It's very much a changing landscape, one in which I'm not entirely sure where I'll end up. A lot of the things I do are based upon a galvanisation of experience, people and events.
The only thing that is a huge problem, is that the things I do often aren't validated with a financial reward. The festivals we run are wonderful and attended by thousands of people, but they're risky to host and hard to fund. If I could change one thing, I'd be more savvy about the way I monetise what I do, whilst still being able to do it.
What do you miss and what don't you miss?
I don't miss having to work within an organisation with which I fundamentally disagree.
What I do miss is the team. I love working in a non-hierarchical way and believe that everyone has something to bring. I miss the camaraderie of a huge set up where there are always different people to meet and work with. Now, although I meet a lot of people, the team I work with and spend most of my time with is very small.
I also fundamentally miss being paid for my time and what I do. This is very much in my value-system. I've grown up with a real work ethic, and a real sense that, especially as a woman, being able to 'stand on one's own two feet' is of massive importance. However, this will come again, and be one kind of validation along with others that I get in my work.
How did you go about making the shift?
As mentioned above, my journey has been a gradual, organic process I think.
There have been some decisions made along the way, but I think meeting people, finding out information, and working out what's important at the time has made me and my situation shift.
For example, I knew I was never going to go into teaching forever – I wasn't sure what I was going to do afterwards, or how long I was going to teach for, I just knew when it was time to leave.
What didn't go well? What 'wrong turns' did you take?
I'm not sure it's like that in my case. Everything has always led on from something else.
How did you handle your finances to make your change possible?
I work with my partner on some of the businesses / projects, so everything we have goes into the one pot!
We work on the basis that if there are things that need to be paid for, then we have to find a way to make that happen. I suppose you'd call that entrepreneurial spirit, alongside a heavy dose of risk taking. It's not failed us so far!
What was the most difficult thing about changing?
Working within a large team and the money side of things.
What help did you get?
Very little!
It was my decision and, apart from my partner's input, it was something I sorted out for myself.
What have you learnt in the process?
I've learnt that things are not linear; each step is a building block.
Everything is a part of the process and can all be important in the journey moving forwards.
What do you wish you'd done differently?
I think I'd have been more sure of what I wanted to do each time I'd made the move – I never seem to know exactly what it is I want to do!
I know what I'm passionate about, and that I have the ability to make things better for people. I suppose these are the things that drive me. I do wish I'd found a way to make a fair living before I'd made decisions.
What would you advise others to do in the same situation?
Coaching and Leadership programmes; networking forums and chatting; being open to people, ideas and experiences; and generally being interested in everything around you!
What lessons could you take from Nicky's story to use in your own career change? Let us know in the comments below.