"I wanted to decide how to spend my days and arrange my projects myself."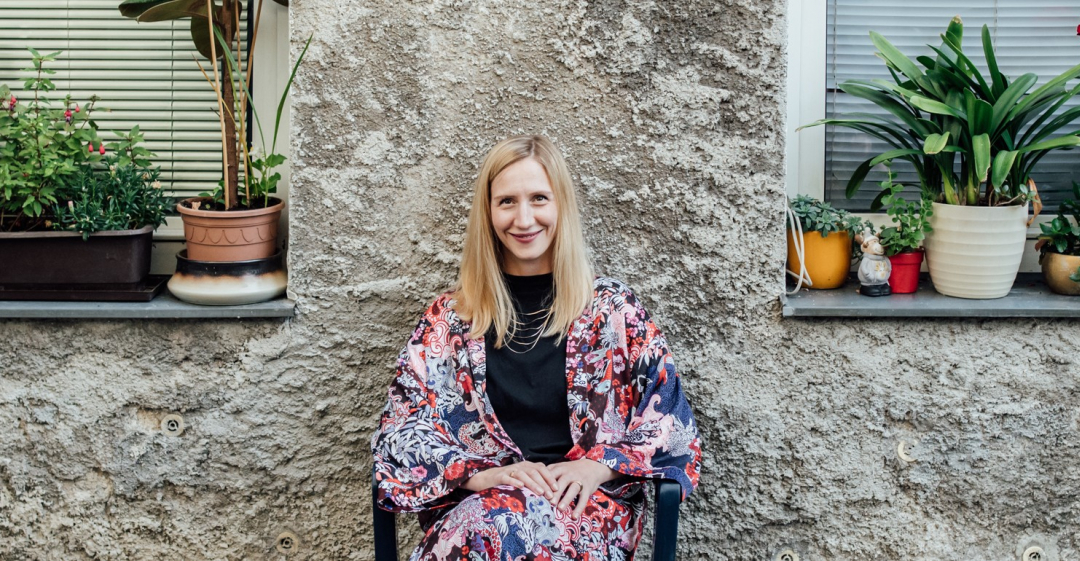 From Teacher to Freelance Illustrator
What work were you doing previously?
I taught graphic design at a secondary school.
What are you doing now?
I'm now a freelance illustrator.
How did you feel in your work before you decided to make the change?
The teaching itself was a lot of fun, because I really enjoy working with people.
However, I quickly realised that I needed more time for myself and my own creative projects.
Why did you change?
To finally concentrate entirely on what I love doing – illustration!
When was the moment you decided to make the change?
I can't say for sure if there was a specific moment.
However, I often thought about how I wanted to decide how to spend my days and arrange my projects myself, rather than being permanently dependent on other people's decisions about my work or career.
Are you happy with the change?
Oh yes!
Over time, my hobby turned into my real job, and I'm grateful for that every day!
What do you miss and what don't you miss?
To be honest, I sometimes miss working with 'real' people and in teams.
Being an illustrator can be lonely sometimes, especially in the lockdowns of the pandemic; I've often spent many days in the studio or at home with hardly any contact.
But I totally enjoy making my own schedule!
How did you go about making the shift?
I'd been playing with the idea for a while.
I plan decisions very precisely. Then I found the ideal time to go for it, which I felt comfortable with!
How did you develop (or transfer) the skills you needed for your new role?
Before I got into teaching, I was able to gain some experience working in creative agencies.
Therefore, I knew what it would be like to work as a freelance creative.
I think it was also easier because everything developed slowly, so I was able to grow into my new role.
What didn't go well? What wrong turns did you take?
In retrospect, I wish I'd taken the step into my new career sooner.
I waited a long time because I felt unsure and doubted myself. It cost me a lot of energy that I should've invested in myself and my business.
How did you handle your finances to make your shift possible?
A business plan helped me to get an overview and a feeling for how to prepare myself financially.
What was the most difficult thing about changing?
Coping with feedback.
It often doesn't matter how good you are or how much experience you have. We all get feedback on our work, and it's not always good.
So you have to learn to control how you take it, how to react to it, and how to learn from it in order to grow.
What help did you get?
It helps to exchange and network with other creatives with whom you can share experiences.
The problems or challenges are often similar, and it helps to get other ways of looking at things and to grow!
What resources would you recommend to others?
Listen to business-relevant podcasts.
Find other people working in the same area to network with.
Go to events to network and meet people. Also social media is a great way to meet new people.
Online conferences and talks are a nice opportunity to learn and connect with others.
What have you learnt in the process?
The biggest learning was just to trust my intuition more.
What would you advise others to do in the same situation?
Once you start thinking about it – go for it!
To find out more about Carina's work, visit www.carinalindmeier.com.
Header image © Kerstin Musl.
What lessons could you take from Carina's story to use in your own career change? Let us know in the comments below.