"Every time I spoke to friends about my role, I had no enthusiasm; I felt that I was always complaining about it."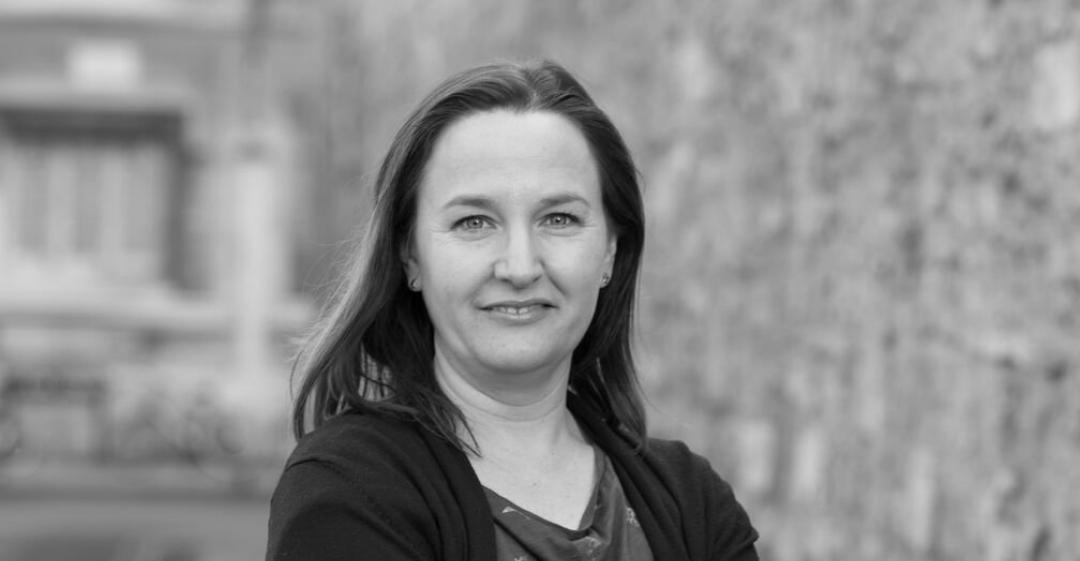 From Tax to HR
What work were you doing previously?
I was working as a tax accountant in a large professional services firm, and had done so both in practice and in industry for around 15 years.
What are you doing now?
I now work for three days a week as Finance and HR Controller for Oxford Summer Courses.
We're a summer school based in Oxford, with courses being taught in Oxford, Cambridge, High Wycombe and India currently.
I also work one day a week in my husband's family's archive storage business, Ardington Archives, providing HR and general business support.
How did you feel in your work before you decided to make the change?
I felt that I wasn't progressing.
This was mainly because the work didn't interest me and I had no desire to climb the ladder in the professional services structure. Very little about the work itself made me look forward to going to work, and it definitely impacted on my overall well-being.
Why did you change?
I wanted to become the person who enjoyed their job.
Every time I spoke to friends about my role, I had no enthusiasm; I felt that I was always complaining about it.
I also felt that work was the missing piece in my life, as everything else has fortunately been very positive.
When was the moment you decided to make the change?
After having my two children and spending a few years coasting along, I felt that as they were getting older, and I was approaching 40 that I really needed to do something about my job situation.
Therefore, about two and a half years ago, I started to take some positive steps towards the change, having been on the Careershifters mailing list, and also having attended a Careershifters webinar about change.
How did you choose your new career?
I'd always had at the back of my mind that I should've gone into HR rather than accountancy.
My husband is also an HR professional and I thought that he always seemed quite happy in his role, so I set about gaining a formal CIPD qualification. I somehow found the time between working a four-day week, looking after my children and other various commitments to complete the distance-learning qualification in around six months.
Are you happy with the change?
Absolutely – I am now that person who enjoys their job.
What do you miss and what don't you miss?
I don't miss anything from my old role (such as the politics and some of the really difficult clients), apart from some of the lovely colleagues and clients I used to work with.
How did you go about making the shift?
After I had completed my CIPD Level 5 qualification, I set about applying for some HR specific roles.
Some of those interviews weren't successful, but then I stumbled across the role at Oxford Summer Courses, which was both Finance and HR and which was also part time.
I felt that it would be a good step into the world of HR plus I could also use my skills from working in a financial environment as well, so that it wouldn't all be totally new, although in reality it was all totally new!
What didn't go well? What wrong turns did you take?
One of the main issues that I had was with recruitment consultants and prospective employers, who didn't get what I was trying to do.
Initially, I didn't have a positive response from some of them.
How did you handle your finances to make your shift possible?
Finances had always been a large concern of mine as I knew that to make a shift, I would initially have to take a large pay cut.
Therefore, I saved a bit during my last year in my previous role to cushion the blow a bit.
What was the most difficult thing about changing?
Doing the course and finding the time and the motivation to get through it.
I knew that I had to do it to demonstrate some commitment to the change, and also to demonstrate that I had some knowledge outside of what I had experienced in my previous roles from an HR perspective.
I always had this at the back of my mind, but it was sometimes really tough to commit a couple of extra hours after an already-demanding day.
What help did you get?
A hugely supportive husband, who is also a fantastic cook!
What resources would you recommend to others?
The Careershifters weekly email is great, as it keeps the whole process of change and success stories in the front of your mind.
I would say it did have a role to play in encouraging me to take the leap.
What have you learnt in the process?
Change is good, don't be afraid to change.
I now have the confidence to change again, now that I've finally done it.
I'm so much more positive about work, and even though the role can be challenging and is constantly evolving as the company grows, I no longer dread going to work, and really enjoy my working days.
What would you advise others to do in the same situation?
Go for it – stop finding reasons not to.
If you really hate what you're currently doing, then what you shift to can't be worse than what you're doing at the moment.
Plan for the financial implications as well.
To find out more about Laura's work visit www.oxfordsummercourses.com and www.ardingtonarchives.co.uk.
What lessons could you take from Laura's story to use in your own career change? Let us know in the comments below.