"I found the lack of longer-term ownership frustrating."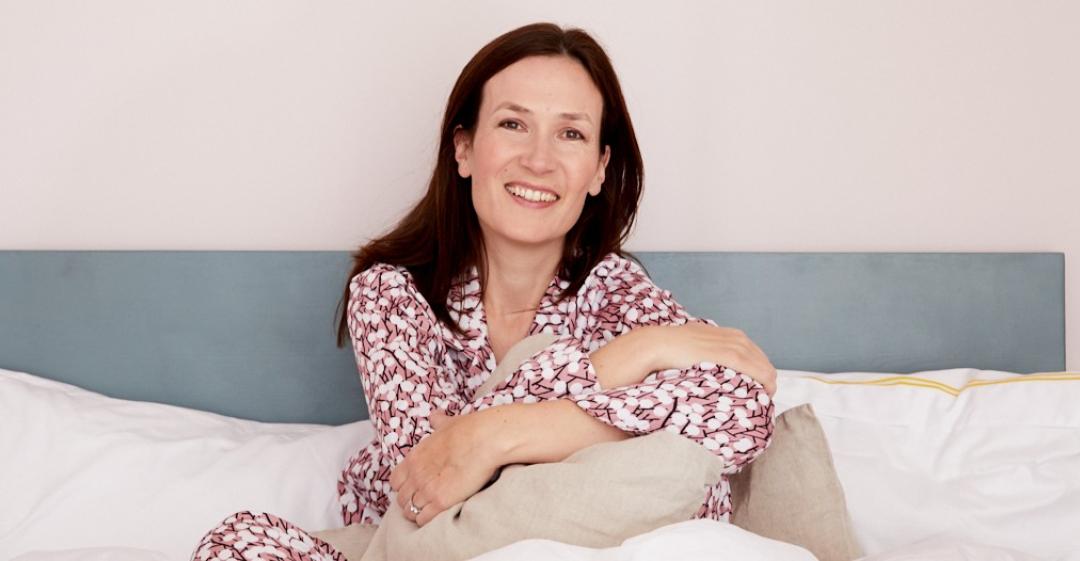 From Strategy Consultant to Business Owner
What work were you doing previously?
I was an independent strategy consultant.
What are you doing now?
I'm running Yawn – a nightwear business that I set up with my co-founders Phil and Roly.
We launched about five years ago.
How did you feel in your work before you decided to make the change?
Intellectually stimulated, but tired.
I enjoyed the work and it was well paid but I found the lack of longer-term ownership frustrating.
I was also finding it increasingly hard to balance work alongside family life.
Why did you change?
I've always wanted to own and run my own business.
I love putting my energy into building something that can grow its own identity and momentum.
When was the moment you decided to make the change?
There were a couple of things that contributed to the decision.
I had a car crash on the way home from a client that I was commuting long distances to get to, which put life suddenly into perspective.
I was getting increasingly tired and frustrated by the lack of control over my time.
How did you choose your new career?
I needed to get some new PJs and was shopping in John Lewis on Oxford Street.
I couldn't find a colourful, characterful, high-quality nightwear brand. It was then that I spotted a niche!
Are you happy with the change?
Yes – 99% of the time.
It's a hugely more challenging route than the work that I was doing before, but infinitely more satisfying.
What do you miss and what don't you miss?
I miss the reliable pay cheque.
It's definitely financially stressful growing a small business organically and there are no quick wins.
I don't miss constantly changing who I'm working with. I enjoy longer-term relationships and the feeling of building something steadily together over time.
How did you go about making the shift?
I started putting aside some money from my consultancy work to grow the business organically.
I recognised I would need a team. I approached my co-founders and asked them to get on board as the design and branding experts alongside their work running a successful design agency.
Luckily, they said yes!
What didn't go well? What wrong turns did you take?
Nothing has been a disaster so far.
I'm a firm believer that you have to try things and learn from mistakes. However, in retrospect I think I probably rushed to export too soon.
I was dazzled by the opportunity of working with the large department stores but quickly got too stretched.
How did you handle your finances to make your shift possible?
I saved up money from my previous job so that I could finance the beginning of this business.
After that, myself and my co-founders have been putting loans into the business, drip feeding them as required.
My husband is hugely supportive and highly entrepreneurial. He also (and critically) has a stable job, so luckily as a team (and for now) we can manage the financial stretch between us.
What was the most difficult thing about changing?
Starting with nothing but a concept, and no industry experience.
I remember being really daunted at the idea of creating a product from scratch that would then sell to people I didn't know!
What help did you get?
My family are my biggest cheerleaders and support.
I've also reached out to lots of government-backed initiatives and mentoring schemes to win informal support.
What resources would you recommend to others?
The British Library was very helpful in the early days when I was researching the sector.
I attended quite a few of their seminars and would definitely recommend them.
What have you learnt in the process?
To trust my instinct, to be patient, and accept that I have chosen a long journey with this business.
What would you advise others to do in the same situation?
Start the business as a 'side hustle' and keep it going on this basis for as long as possible.
I didn't go full time with Yawn until I'd found a reliable factory, tested the idea with small boutiques, and gained some happy customers.
I'd definitely advise not putting all your eggs in one basket until you've tested the business concept by finding a customer who'll pay for your product. Once you've done this you can either grow the business organically or via raising money – but either way your plan will be much more appealing to others!
To find out more about Alice's business, visit www.loveyawn.com.
What lessons could you take from Alice's story to use in your own career change? Let us know in the comments below.