"We had been discussing starting our own business for months, but injuring myself really gave me the push I needed."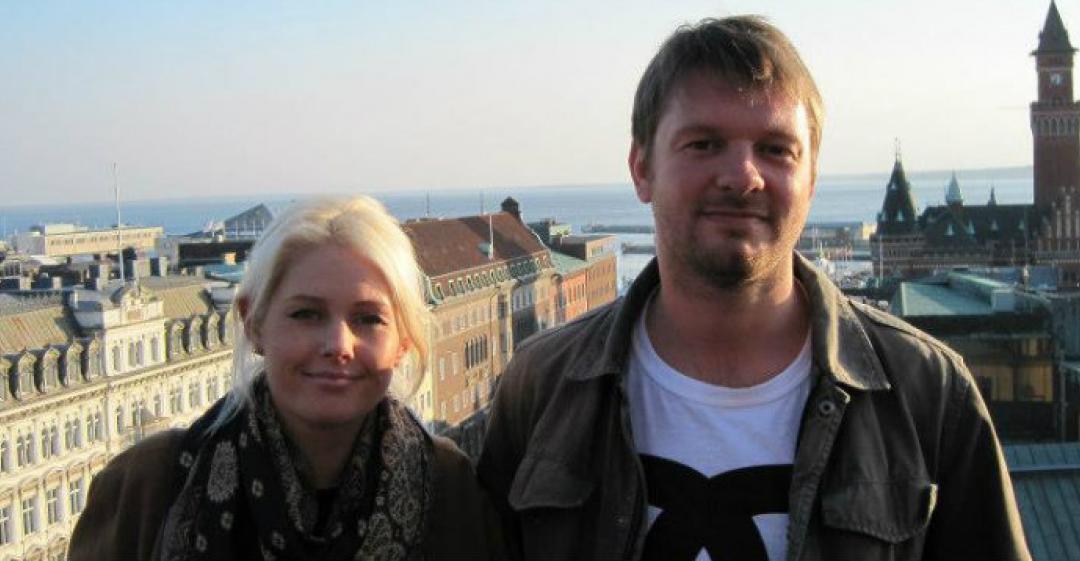 From Spa to Start-up
What work were you doing previously?
I was working in a busy spa in Manchester building up my therapy experience. Prior to that I worked in hospitality for many years.
Dan, my business partner, was working as a support worker for young adults with learning difficulties.
What are you doing now?
We run a health and wellness company that provides holistic therapy treatments and a range of handmade, organic aromatherapy products.
Our range of products has been inspired by working with essential oils during my time as a therapist and learning the many health benefits they provide. All products are designed and handmade by us, and are completely natural, vegan, and eco-friendly.
We sell our products online, at regular markets around Brighton and Sussex, and to my therapy clients. Recently we have made our products available for wholesale and are in negotiations with several retailers to stock them.
Why did you change?
Working full time in a spa I began to feel burnt out.
Doing back to back treatments all day was physically and mentally demanding.
Dan was also feeling the strain from working in care, which can be extremely challenging at times. We also were both on a pretty poor wage and working long, unsociable hours.
When was the moment you decided to make the change?
I decided to leave my job when I hurt my back from being over-worked with treatments.
Dan was also at the point where he was ready to leave his job. We'd been discussing starting our own business for months, but injuring myself really gave me the push I needed to leave my job and get started on our new venture.
Are you happy with the change?
Absolutely!
Having our own business has given us the freedom to live our lives on our own terms. We can plan each day ourselves and I can decide how many treatments I do in a day.
Creating our product range allows us both to be creative. Dan works a lot with our branding, graphic design, website and photography, and I am constantly experimenting with new blends and ideas.
More importantly, my back is fully healed and I now have the energy to provide the best possible treatments and service to clients.
What do you miss and what don't you miss?
To be honest there isn't anything either of us miss.
Setting up on our own is definitely the best thing either of us have ever done.
How did you go about making the shift?
We had been experimenting with our products for months and had a good idea of the main range we wanted to create.
We bought the raw ingredients and started making. It took plenty of trial and error before being happy with everything, and we continued to develop the products for several months before we were confident to start selling them.
We opened an Etsy shop and booked onto various markets around Manchester. We also created a website, social media pages and started some local advertising so I could continue to practise my therapies. We had planned to move to Brighton so spent the next few months in Manchester really developing our brand and products, and gaining experience selling at weekend markets.
When we moved to Brighton we finally had our own space to work from and a strong brand ready to go. The business was now ready to flourish!
Through local advertising and attending various events in the area we were able to start building a strong local presence. We spent days walking round the area delivering leaflets. We set up a private treatment room where I could continue my treatments and started booking onto as many markets / craft fairs as we could.
What didn't go well? What 'wrong turns' did you take?
As with any product-based business, we were going to get things wrong before we got them right!
For example, we had large batches of candles that didn't smell of anything initially; we had to keep on researching and developing until we were happy with them.
There were always going to be mistakes and things that went wrong, but we are both firm believers in seeing those mistakes as positives – they allowed us to learn and grow.
How did you handle your finances to make your change possible?
Luckily, both Dan and I had some savings that we we were able to put together for the initial start-up costs.
We also lived with parents for a few months while we were waiting to move to our new home in Brighton. This was a huge help as we had very few outgoings to cover. Since moving to Brighton we've been able to fully support ourselves, although we have had to be pretty mindful of what we spend!
What was the most difficult thing about changing?
Not having a regular wage, and having to be much more careful of how we spend our money.
Neither of us had much business experience or had ever been self-employed, so we've also had to get to grips with things such as bookkeeping and tax returns.
What help did you get?
We've both had a lot of support from family.
We also met several small-business owners at markets who have given us some great advice.
What have you learnt in the process?
We have learnt that it is much more important to be happy doing something we love and are passionate about, than to be miserable doing something we hate.
Once we really put our minds to something it's amazing what we can achieve.
What would you advise others to do in the same situation?
The number one thing to do would be to develop a strong brand.
No matter how good your products are, if the packaging is bad no one will buy them.
Also be active on social media; it's been a great tool for us to become known and grow our business in a relatively short space of time.
Getting involved in local events to promote yourself is also very important. Having lived where we do for over a year now we have built up a reputation in the area and we get a lot of new business from recommendations.
Finally, we think it's very important to have a positive attitude and never give up. It can be tough at times, especially when you're having a quiet month, but it's important to keep going; use the quiet times to your advantage by doing research, developing your ideas and of course having a well-earned break!
What resources would you recommend to others?
The Federation of Holistic Therapists is an excellent place to go for accredited training and business resources for beauty and holistic therapists.
If you are interested in making natural products, Aromantic.co.uk is a fantastic place to start as they provide courses, articles, recipe ideas and lots of information for starting out in this type of business.
To find out more about Corinne and Dan's business, visit www.corinnetaylor.co.uk
What lessons could you take from Corinne and Dan's story to use in your own career change? Let us know in the comments below.