"I felt like I'd outgrown my role with nowhere to go."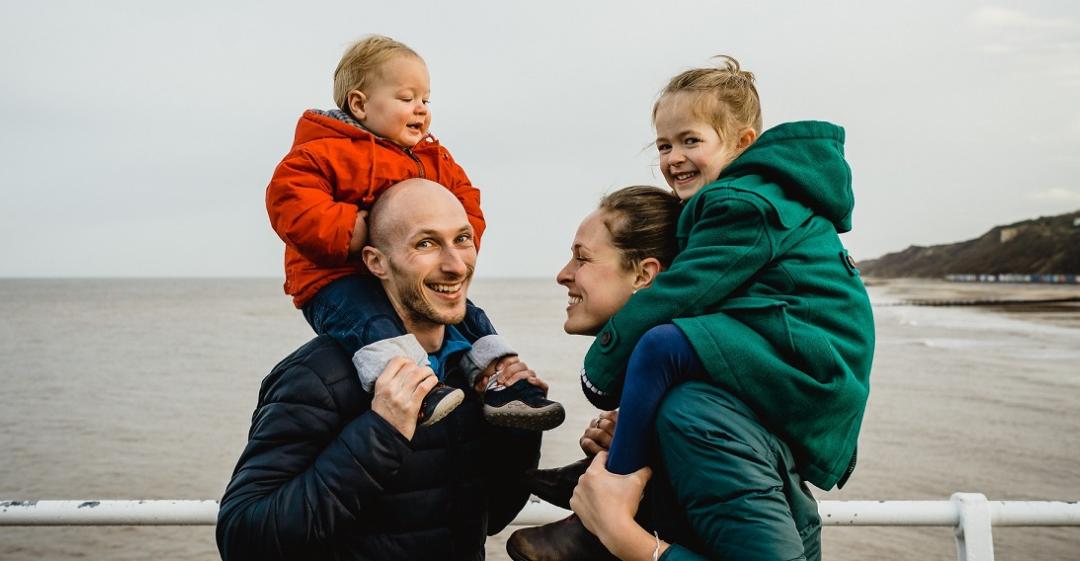 From Science to Photography
What work were you doing previously?
After completing my PhD in stem cell research I worked in the industry for a couple of years before moving into a role as an innovation advisor for a grant provider in Nottingham.
What are you doing now?
I'm now a wedding photographer.
I shoot weddings all across the East Midlands for couples who are planning non-traditional receptions.
How did you feel in your work before you decided to make the change?
Conflicted at times.
I had a great relationship with most of my colleagues and I enjoyed working with my team, so it wasn't like going into the office filled me with dread every day.
However, at the same time, I felt terribly down due to the repetitive nature of the role because it had ceased to challenge me.
Why did you change?
Once I'd learned to perform the duties of my job competently and efficiently, because it was a small organisation there was very little scope for me to develop new skills or take on additional responsibilities.
I felt like I'd outgrown my role with nowhere to go within the organisation. I needed to be doing something more challenging, creative and fulfilling with my time.
The job paid well and it was fairly secure – and that's important – but it wasn't enough for me. Plus, I found myself spending way too much time at my desk than I wanted.
I wanted to become self-employed, so that I could pursue something that I was passionate about and have the freedom to create my own opportunities.
When was the moment you decided to make the change?
When I discovered that my contract was able to be renewed, my first thought wasn't "Oh great, my job is secure for a while longer!", it was more like "Oh no, I can't do this for another two / three years longer…".
That was when I realised I needed to resign and change paths.
How did you choose your new career?
Before I started my previous role I negotiated a four-day working week in order to spend one day a week focusing on my passion of photography, in the hope that I could serve people well and make a profit.
I did this to test the water to answer the question: "If I pursued photography as more than a hobby, would I still enjoy it?" The more photographic work I did, the more I began to realise that it was something that I wanted to do a lot more of.
I really enjoy the creative freedom that comes with it, and the fact that it brings joy to other people, which can be a rare thing to find in a line of work.
So, I made a plan to go full-time into wedding photography.
Are you happy with the change?
Yes. I love having a lot more time-freedom so that I can enjoy being with my children (I have two, plus my wife is expecting twins!).
It also doesn't feel like work most of the time, which is amazing!
It's certainly brought me all the challenges that I need to make a job interesting and fun.
What do you miss and what don't you miss?
I miss the office banter.
When you work from home it can feel a little isolating at times, because there's no one around to instantly bounce ideas off.
It was also nice to know how much money you'd be bringing home each month.
But I don't miss being bored every minute of the day!
How did you go about making the shift?
Firstly, I listed all the pros and cons I could think of and weighed them up.
Afterwards, I sat down with my wife and we made a plan together to see us through one year after leaving the day job. We set a target of the minimum number of weddings that I needed to book in the first year to become viable.
What didn't go well? What wrong turns did you take?
I left my day job last year. So far, pretty much all my weddings for this calendar year have been postponed due to COVID-19. So, that's made the transition a lot more challenging.
However, it's also brought some opportunities to develop new skills.
I've also invested a lot in online advertising that hasn't brought the return that I'd hoped for. I wish I'd invested more time in networking with other suppliers in the industry prior to lockdown.
How did you handle your finances to make your shift possible?
I determined the absolute minimum I needed to make ends meet.
Then I looked at what the shortfall between my wife's salary and our living costs would be, assuming I wasn't bringing in any work in any given month. This was particularly important to take note of because in wedding photography the work is seasonal and there's not a fixed income every month.
We then saved a financial buffer to last one year based on a worst-case scenario assuming I wouldn't get any bookings during my start-up year. So, if that did happen I could still survive and make a plan B.
What was the most difficult thing about changing?
Facing my fear of failure.
It took guts to leave a job that was secure and well paid to take a risk going my own way.
Also, a little bit of imposter syndrome sets in from time to time. It makes me feel like I'm not good enough to do what I'm doing, which is at odds with the facts.
One of the things I'm still coming to grips with at an early stage in my business is never feeling like anything is finished to the standard that I want. That's been hard.
This is partly because since I'm flying solo I have to wear so many hats; I have to face the fact that I'm not as good at doing things like marketing, web design and advertising as I am at doing photography.
Once I'm more established I hope to have the opportunity to outsource certain tasks, so that I can focus more on the areas of my craft that I'm good at and enjoy, creating more time to develop my business further.
What help did you get?
It's always great to talk to someone who understands what you want to achieve and what you're going through because they've been there before.
Over the last couple of years, I've got to know a very experienced photographer and he's become a great source of guidance and advice. I see him as a bit of a mentor.
My wife's been a huge support too!
What resources would you recommend to others?
I would recommend attending industry-specific networking events.
They're a great way to get connected and build relationships with people who could be a great source of inside knowledge and referrals.
There are also some really supportive forums you can join. They're a great place to get help with many aspects of your business from people who have fresh ideas and different experience.
What have you learnt in the process?
Having a plan and sticking to the plan is crucial.
I need to remind myself of this often. It's all too easy for me to look at what others are doing around me and get distracted by thinking "Maybe I should try this" or "Maybe I should try that", which leads to me feeling overwhelmed.
It's best to stay patient and to keep taking consistent action towards my goals.
What would you advise others to do in the same situation?
Go for it!
That's not to be flippant – it's a life-changing decision.
But, if you want to make a change and do something that you're longing to do, if you believe you can handle the risks, and you have a solid plan with the right support around you – what's holding you back?
To find out more about Nathan's business, visit www.nathanwalkerphotography.co.uk.
What lessons could you take from Nathan's story to use in your own career change? Let us know in the comments below.