"I wanted out but didn't know how."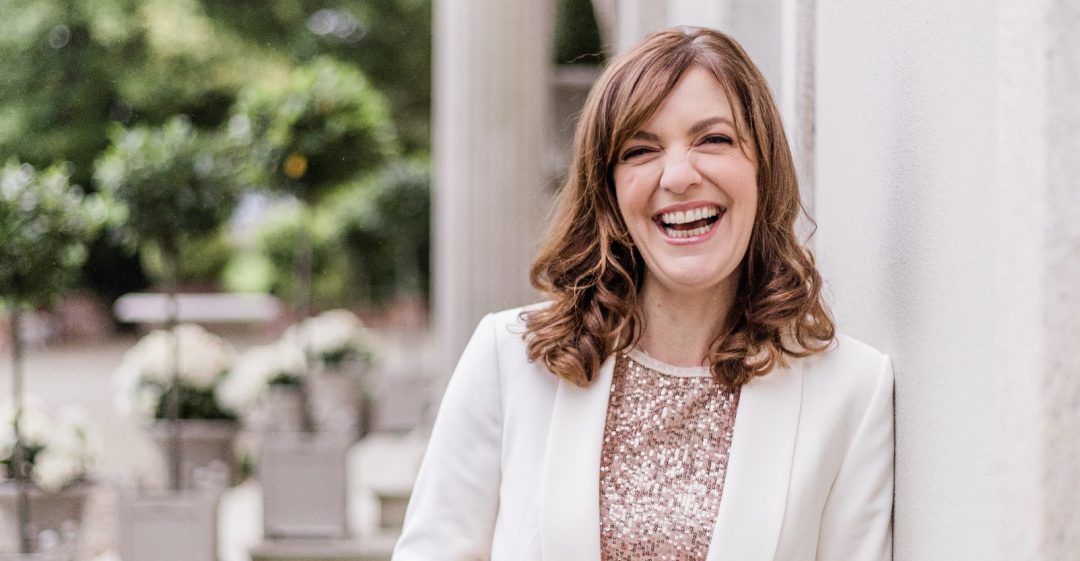 From Sales to Therapist
What work were you doing previously?
I worked in Microsoft for thirteen years.
I worked in various roles across Sales, Operations and Customer Care.
I spent six of the thirteen years with them living in Qatar in the Middle East doing sales office engagement in the MEA region for Customer Care.
What are you doing now?
I am a qualified Clinical Hypnotherapist and Rapid Transformational Therapist, working with clients through my business 'The Happy Me'.
My passion is empowering professional women who feel stuck in life, who worry about making a mistake and about what other people think. Through working with the subconscious and a mindset reset, I empower them to step into their own power.
Why did you change?
I worked from home for three of the six years I was in the Middle East.
My travel was limited due to the "blockade". Working more from home than I wanted, I began to realise that it wasn't the work that I loved but more the people. I wanted out but didn't know how. What would I do? Starting over was too daunting.
I had gone to a coach and spent my time crying as I was so confused. I didn't get very far and then a series of life changing events forced me to look within – what was it all about and why was I here. At this time a chance encounter led me to Rapid Transformation Therapy (RTT). I did a session with a therapist in the UK, and the experience was mind blowing. From there I decide to train in Rapid Transformation Therapy and Clinical Hypnotherapy.
When was the moment you decided to make the change?
For a while I continued to work for Microsoft while building my business.
I returned to Ireland from the Middle East and took up a new role at Microsoft Ireland. I was so distracted in this new role, and felt I was no longer all-in at Microsoft.
I felt guilty, not living up to what they expected of me. Scrapping by! What had kept me there for so long were the people and an identity I had created for myself.
But as a result of Rapid Transformation Therapy, I knew who I was and what I was capable of. I didn't need my employer to believe in me anymore. All I needed was me. So I decided to go all in and go full time with 'The Happy Me'.
Are you happy with the change?
It makes me smile every day.
I absolutely love it. Its not work. Passion and purpose is what drives me.
I am fascinated every time I work with clients – what comes up, and observing how much can change for them in such a short time. I feel so proud of what I do.
What do you miss and what don't you miss?
I miss the people and being part of a team.
Of course, the lovely lunch choices at lunchtime and the socialising after work.
I don't miss the trying. Trying to be better than the next person, trying to get a promotion, trying to prove. And pushing a vision that wasn't my vision.
How did you go about making the shift?
I first started working with clients at the weekends.
I set myself the goal of one client a week, free or paid, it didn't matter. I just needed to build my experience (which I got and to my surprise got paid for it too), and to gather testimonials.
Then when I got up to 2 clients consistently a week and I had enough proof and enough testimonials (I had nearly 30), I made the decision it was time to leave my job.
That came much sooner than I expected.
How did you develop (or transfer) the skills you needed for your new role?
Working at Microsoft has definitely helped my business.
From presenting, to collaboration and networking. The ability to engage with people at all different levels.
Also, my understanding of marketing and business has really helped with what I do now. I might not be amazing at it but I get it and I get its importance.
What I have come to realise is that some of the work I did in Microsoft is very aligned to RTT. I was looking at operational processes, figuring out what was broken and putting new processes in place. I now do this with the mind!
What didn't go well? What wrong turns did you take?
When I first set up I was working on my business all the time.
I was flying by the seat of my pants! I was completely overwhelmed with all that needed to be done to run the business.
I was also undercharging for what I was doing.
I also didn't appreciate how lonely it could be, and I hadn't set myself up to manage my need for connection (outside of my clients).
How did you handle your finances to make your shift possible?
I was fortunate enough that I had some savings so initially finances were not an issue.
I did set up a separate bank account for the business as this made it easier to track everything, and I also set up a CRM tool to manage all my invoices.
What was the most difficult thing about changing?
The hardest thing I found was the steep learning curve.
Not just having to learn one thing, but to learn about all areas of the business – finances, social media, marketing funnels, strategy, networking, technical, operations. The list just seems to go on and on.
As any small business owner will tell you, you may not be good at all these things but unfortunately when you start out you do have to dabble in all of them. That can be challenging and overwhelming.
What help did you get?
I hired a story coach, a branding expert and most recently got the support of a wellness mentor.
I also did a lot of work on myself, my outdated beliefs and my mindset. That was huge and I feel is so important for anyone, regardless of your journey.
Networking has really inspired me and I come away energised and driven. I have met and made friends with amazing women that are supporting me today, who I can bounce ideas off.
What resources would you recommend to others?
I have so many!
Top tools for my business that I use regularly:
17Hats for client management has been a real time saver. Invest in this early on if you are managing client intake and support emails.
Terms feed for privacy policies.
Calendly for appointment booking.
Mailer Lite for email management.
I love Bonjoro to leave personalised client messages.
Microsoft One Note - my bible for all my notes and CPD. Love its searchability most of it, it makes life easier.
Capcut for video recording and editing.
Teleprompter to help with videos and the all important script that you don't want to look like your reading.
Buffer and Canva for social media management.
Books – The Big Leap by Gay Hendrick, and Story Brand by Donald Miller.
What have you learnt in the process?
To get uncomfortable and get unstuck.
It's not always going to be feel comfortable but getting uncomfortable is what will drive you forward. Embrace it. The more you do this the more familiar it will become, and the more familiar it is, the easier it is.
If you love what you do, your passion and your mission will outweigh all the other things that you don't like to do in your business. It will be the driving force to moving forward.
To embrace mistakes. There will be many but they are opportunities and how you will grow. The biggest mistake you can make is not making the mistake in the first place.
To smash negative beliefs when they raise their head, and push through, because despite what you might be telling yourself, you can do it!
What do you wish you'd done differently?
Allowing time to work on the business and strategising, even before I left work.
Coming up with a strategic plan before leaving would have helped. As a result what happened was overwhelm and getting my priorities wrong.
Increasing my prices sooner and trusting and believing in the value of my offering.
Networking – to have done this early on. It helps feed the gap of loosing connection with office staff when you leave to go it alone.
What would you advise others to do in the same situation?
Take time out to work on your strategic plan before leaving.
Identify early on where you might need help.
Make a priority list and set realistic expectations with yourself.

To find out more about Sinéad's business, visit www.thehappyme.ie