"If I was going to feel stress, I wanted it to be because I was doing something meaningful to me."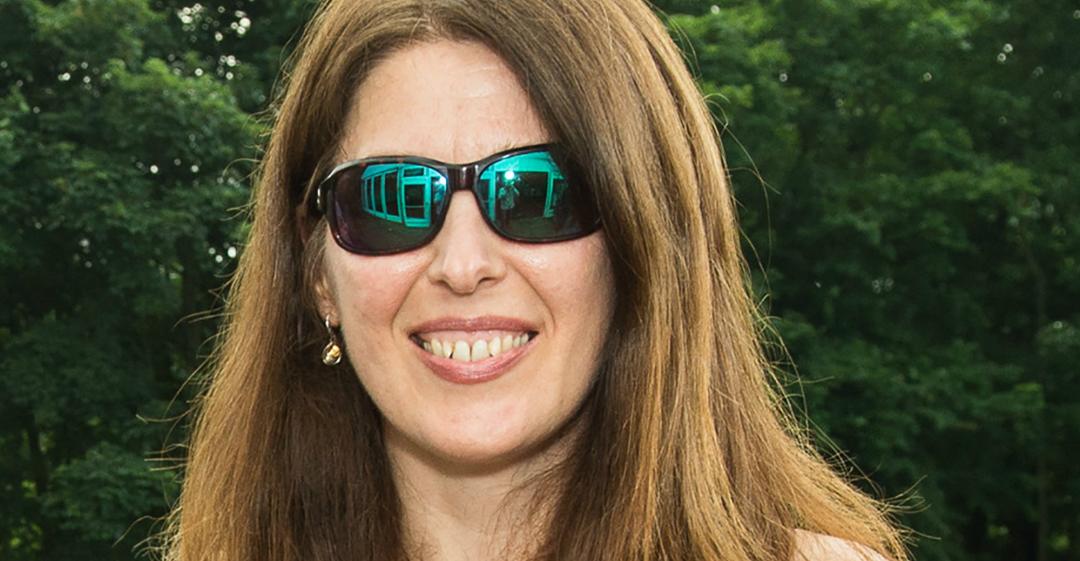 From Retail to Law
What work were you doing previously?
For 18 years I worked in retail, managing a group of shops.
After having kids I took more of a back office role, dealing with stock control and payroll.
What are you doing now?
I'm a personal injury solicitor for law firm Rothera Sharp.
How did you feel in your work before you decided to make the change?
I was starting to feel stressed.
The shops I managed were owned by a married couple. When one of them got ill and then passed away my role grew; there were greater demands on me and thus more stress.
Why did you change?
I realised that if I was going to feel stress, I wanted it to be because I was doing something meaningful to me.
So, I made a snap decision.
When was the moment you decided to make the change?
I'd been thinking of leaving my job for a while, but one day I was working from home and there was a moment when it felt like I'd reached a trigger point.
I made the decision to leave right there on the spot.
The next day I handed my notice in and signed up for my law degree.
How did you choose your new career?
My children's babysitter studied law, so I'd talked to her about it a lot, and I'd done jury service which also whetted my appetite.
I didn't do a degree with a view to becoming a solicitor but that's what it evolved into. I did my degree to prove that I could, and after getting some work experience with a firm it made sense to use my degree in that kind of capacity.
Are you happy with the change?
Definitely.
It feels like I've experienced two halves of my life. When I was in retail I couldn't have imagined being where I am now, yet a lot of the skills I gained in my previous career have come in handy in my legal career.
I've made particular use of my transferable skills, such as communicating and selling, as well as years of experience in dealing with the public, which I feel has made me more empathetic.
What do you miss and what don't you miss?
I miss the lack of stress – or at least a different kind of stress!
I previously mostly worked from home on my own. I definitely don't miss the solitude – I like the social side of working in an office!
How did you go about making the shift?
I was fortunate that my husband could support me, so I was able to quit my job and sign up for my law degree.
My degree took me four years and mainly involved studying at home. I could do it at my own pace, whereas my Legal Practice Course (LPC), which I went on to take, involved sitting in large lectures and was a lot faster paced.
I also did some work experience with a colleague I still work alongside, which helped me progress in my new role.
What didn't go well? What wrong turns did you take?
I had no real expectations around where I would end up, so I don't think I've taken any wrong turns.
My journey has evolved and brought me to where I am now, where I'm very happy to be.
That said, I do still have nightmares about the interviewing assessment on the LPC, which I was absolutely convinced I'd failed!
How did you handle your finances to make your shift possible?
Luckily my husband was able to carry the financial load.
He was able to pay for the course fees. I think he saw it as an investment.
By studying for my degree on a part-time basis I was always around for our sons who were 12 and 9 when I started, which meant that he was able to commit fully to his career.
What was the most difficult thing about changing?
The biggest thing for me has been confidence, and the feeling of imposter syndrome.
In retail I felt confident and knew what I was doing, whereas in my new legal role it sometimes feels like someone will 'catch me out'.
What help did you get?
My husband was a big support, and friends too.
Doing my LPC was a bit of a shock, but friends were really helpful and provided a lot of moral support, as well as childcare!
One of my colleagues was also supportive in giving me work experience in the first place.
What resources would you recommend to others?
People!
Talk to people, engage, and look to others for support. Changing career is a big step but there's no need to feel isolated when you do it.
I found the camaraderie amazing when studying for my degree and LPC. Plus family and friends stepped up, helped when I needed childcare and propped me up when it all got too much.
What have you learnt in the process?
The biggest thing I learnt was that I'm far more capable than I thought I was.
What would you advise others to do in the same situation?
Go for it.
You're never too old. Age means you can bring your personality and experience to your career, especially when you're dealing with people. Some of my clients say they like talking to someone who has more life knowledge.
I'd also say get experience and put yourself out there. Don't be afraid about being the oldest on your course – even if you are, it doesn't matter.
Thanks to Rothera Sharp for this story. Find out more at www.rotherasharp.co.uk.
What lessons could you take from Vicky's story to use in your own career change? Let us know in the comments below.