"I felt stifled, and dreaded each day."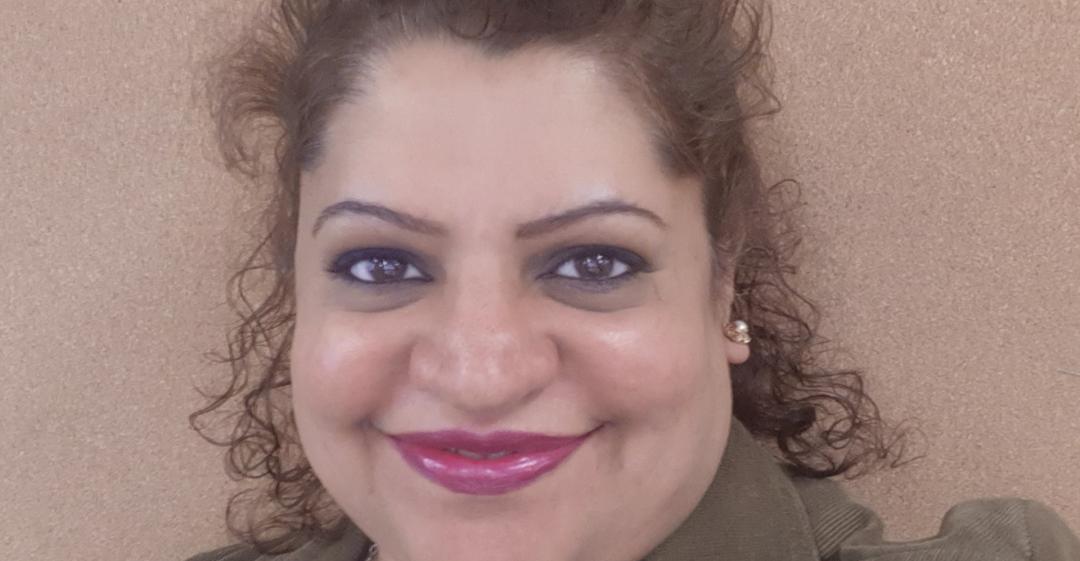 From Retail to Finance
What work were you doing previously?
For the last 12 years, I've worked in retail management.
I was a general manager, managing one of the top brands in luxury retail.
What are you doing now?
I'm a self-employed financial security advisor and investment representative.
How did you feel in your work before you decided to make the change?
I'd always felt that my voice was lost in the corporate world.
A lot of the work I did was less about the real results (customer satisfaction) and more about the corporate rigmarole that needed to be attended to every day. While I understand the necessity of corporate hierarchy and the structures of corporate communication, I didn't feel like I was able to connect with it anymore.
Why did you change?
I felt stifled, and dreaded each day.
When was the moment you decided to make the change?
One of my friends had a heart attack and, suddenly, it brought everything to a head.
The way I'd been working (an average of 60+ hours every week) and stressing (about work, life, my responsibilities and financial security) had left me most definitely not feeling healthy in mind or body. That's when I questioned what I was doing, and why.
The day I realised that my job was actually detrimental to my mental and physical health, was the day I realised that I needed a change.
How did you choose your new career?
I explored many different options; some were close to what I had done before.
The real answer came to me when I realised that I felt most happy when helping people find their answers through my experience and understanding. I thought about becoming a life coach and that's when I started talking to my loved ones about it. A few in my circle are in the same field, so I asked them about their experience, as well as others in the field who I didn't know.
After talking to many people and considering various options, I realised that becoming a financial advisor was an opportunity to combine my love of life coaching and financial expertise. Once I narrowed down my interest, then it became easier to reach out to people I knew to connect with otherse in the financial industry and related services.
Are you happy with the change?
When I'm in conversation with a client and helping them prioritise their goals and then build their plans, it's the most rewarding feeling.
Educating clients and helping them based on their individual situations makes each interaction so meaningful and leaves me with a sense of accomplishment. When someone I talk to turns around and tells me how much my advice has helped and made a difference, I want to go back and pound the pavement to meet my next client.
I still have a boatload of fear, though. I worry about finding prospects and leads, and converting them to clients. I worry about not having enough knowledge, and that I may not earn enough.
What do you miss and what don't you miss?
I definitely don't miss the retail landscape.
I miss leading teams, as that was an integral part of my previous work experience. But I'm happier connecting one-on-one with people, helping them gain financial strength and feel better about their lives.
I love the fact that I'm able to work flexible hours. I have a lot more work–life balance now than I ever did working jobs. I sometimes work longer hours, but it doesn't feel like work.
How did you go about making the shift?
The whole process has taken me under a year, but the seeds were sown early last year.
After a vacation in my home country meeting my parents and friends, I realised that while I'd done more than required of me in fulfilling my responsibilities towards others, I had neglected myself completely. I had an agenda and it was to provide for those dependent on me, my parents and my daughter. I put myself on the backburner and even forgot to dream.
I didn't have a bucket list or any idea what would make me happy. I started questioning what I was doing. A few situations at work, my friend's heart attack, an empty nest and my own physical and mental dis-ease all made me dig deeper to question what I was feeling and what I could do about it.
Once I realised I wanted to quit my job and the industry I was in, that's when I started researching career change and stumbled upon Careershifters. I was inspired, emboldened and determined thereafter; I followed some of the guidelines and it just started to flow from there.
After that, it was about taking the practical steps: saving up and putting in my resignation (I gave my company five months' notice), studying and qualifying for the necessary certifications that I needed and then training for the job. It was as though each step just came up as I moved forward.
How did you handle your finances to make your shift possible?
Knowing that I was taking a huge leap, from having a guaranteed income with bonuses to absolutely no guarantees, meant I had to have enough to sustain me for six months to a year at least.
I started saving up during my notice period and had some other savings which would tide me over for about six months. I took my training courses through a company that supported the education and also gave me a small allowance as a trainee financial advisor. I had some unused lines of credit that would have been my secondary back up if needed. However, I've not needed to use those so far.
It's still very tight as I have kept myself on a strict budget. I don't have any big income expected anytime soon, but as long as I'm able to keep up with my bills, then I know that it will come with time. I've always been a planner and very diligent about budgeting; that's really helped.
What was the most difficult thing about changing?
Overcoming fear.
I think the only thing that prevented me and sometimes still keeps me captive is fear.
They say that 99% of what you fear never comes true. When I sat down to chart my actions for my shift, I envisioned the worst-case scenario, and then when I found a solution for that situation, everything else felt workable and better.
Having said that, I still have those irrational fears of what I would do if something totally unexpected happened.
What help did you get?
I read a lot; the articles on Careershifters definitely motivated me to keep thinking and working towards the change I wanted to see in my life.
I had many of my circle support me, while others cautioned me heavily. Since I'm a single parent and my parents are also completely dependent on me, I had to be very sure I could take this step. But overwhelming people have supported me and said I should do it for myself. They've been my cheerleaders and my voice of reason.
What resources would you recommend to others?
Just like Careershifters says on their website – read up, meet people and put yourself out there.
That might mean going out to events and places that you normally wouldn't go to, or meeting people that you've never met before. Being your true self is the starting point. When you go out there as someone who has no title or description, so to speak, you're like a blank canvas, ready to soak up what you see and hear. It makes the change process easier.
Sitting in front of the computer alone doesn't help at all.
What have you learnt in the process?
I think my biggest learning through all of this has been understanding fear: how it incapacitates you and drains your energy, making you focus on things that take you away from your goals.
I feel like I'm finally taking a chance on me and living life in the process. I'm learning to tune into my gut, to make choices and plan, but not get immersed in too many details; most of the things that are worrisome turn out to be just figments of the imagination.
What would you advise others to do in the same situation?
Take your time.
Consider all options and envision the worst-case scenario. If you can handle that, anything else is a step up.
Consider the impact on your loved ones and your financial situation. Most importantly, think about what the new situation enables you to have or do that you can't already do in your current situation.
Talk to professionals, talk to people in the know. They're usually forthcoming about their own experiences and journeys.
To find out more about Megha's work, visit meghamurphy.wordpress.com.
What lessons could you take from Megha's story to use in your own career change? Let us know in the comments below.