"I was expected to work 12 hours a day, and to drop everything when the business required my attention."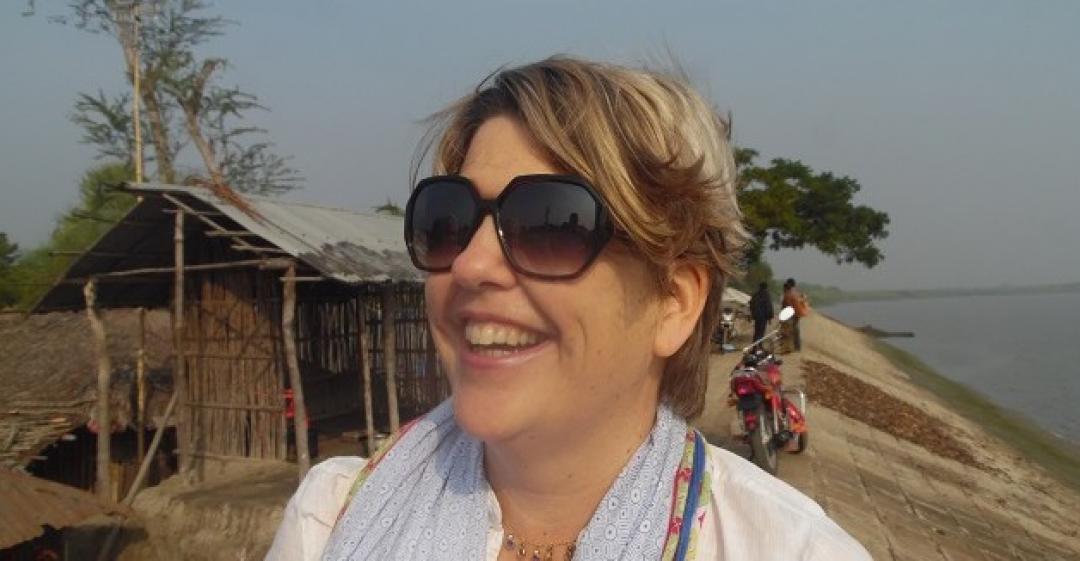 From Retail Buying to Toy Company
What work were you doing previously?
I was a retail buyer for a diverse range of retailers including Boots, Disney, and Dixons.
I was responsible for choosing product ranges for stores, had a budget of millions and managed a team of people.
What are you doing now?
I have a small toy company specialising in knitted and crochet toys.
We sell to retailers, museums, and to consumers.
How did you feel in your work before you decided to make the change?
I loved it!
The job was challenging, interesting and fulfilling.
Why did you change?
I was expected to work 12 hours a day, and to drop everything as and when the business required my attention.
There was only so long I could do this before my enthusiasm and creativity became swamped and tinged with a certain sullen resentment.
When was the moment you decided to make the change?
My boss and mentor left.
He had a flexible approach to my work hours and allowed me to work from home some days. This was very rare in the company and I knew that it was time to create the working environment I needed rather than try to change the company's ethos to suit my requirements.
How did you choose your new career?
I met my business partner Liz when we both worked at Disney.
She had moved on to a new company and had spent a couple of years in the USA.
She returned to the UK at about the same time as I decided to leave corporate life. She had a detailed and authoritative knowledge of soft toys, safety requirements and suppliers, and wanted to set up on her own but was uncomfortable with the concept of selling.
I was happy to sell but didn't want to go into business on my own, so we made a good pair.
Are you happy with the change?
Yes!
I've learnt so much, and still have to acquire new skills even now in order to keep our company relevant.
I've met people and visited places I would never have been to if I was still in a large company. HR would have been furious if they had seen some of the places we stayed in when meeting new fair trade suppliers, and they would definitely have 'had words' when we had to go on the back of motorbikes to reach more remote places.
And I've gained the flexibility I needed to both work hard and have a healthy family life.
What do you miss and what don't you miss?
I miss the guaranteed salary, the expense account and having a team of people to do things for me.
I don't miss the endless meetings and the internal politics.
Most of all I don't miss the corporate procedures, so that if you suddenly have a good idea in the middle of the night you have to submit it to be reviewed and potentially given to another team rather than just trying it out and seeing what happens.
How did you go about making the shift?
I took redundancy.
It meant I had savings but it also meant that I immediately had to start generating income from the business.
In hindsight this wasn't a good decision, because I could've done a lot more work on setting up the company while still salaried.
What didn't go well? What wrong turns did you take?
We had an almighty tumble during the recession.
When we first set the business up we effectively went 'gamekeeper-turned-poacher' and just sold in to the same sort of retailers we had bought for. So we developed own-brand soft toys for people like Next, New Look and Harrods. The turnover was healthy and we thought that within five years of setting up we had a successful business.
However when the recession hit all of our largest customers asked for additional discounts and longer payment terms which we were unable to give. Our customer base was so narrow that we lost 75% of our turnover in the first year and very nearly went bust.
Our other problem was that our product range was not sufficiently different to other soft toys on the market. As the recession hit and larger companies shifted production to cheaper manufacturers we were unable and unwilling to do the same, so couldn't offer the same margin to retailers.
How did you handle your finances to make your shift possible?
Badly.
I racked up a lot of personal debt, much of it on credit cards. I was used to a certain lifestyle and didn't adapt quickly enough to the change in my circumstances.
In the end I moved my kids in to a shared bedroom and sacrificed our sitting room in order to take in two lodgers to pay the bills.
What was the most difficult thing about changing?
Money was obviously difficult, but also working on my own.
We never had an office as we both wanted to work from home, and we also didn't want the additional cost. This meant that, apart from frequent telephone calls, I worked alone all day.
I only realised how much motivation and energy I got from other people when suddenly they weren't there!
However, I now find being on my own an immense source of creativity, as I can both concentrate and follow my ideas without being constrained by meetings or other people requiring attention.
What help did you get?
When I was in my corporate job we always viewed competitors as the enemy. But as a small business our greatest resource is other companies selling in to the same retailers.
They should be competitors but in fact they're an amazing source of information and encouragement. We found our warehouse, our new accounts / sales computer system and even printers by asking people whom they used.
We also had a very friendly bank manager. As long as we kept him updated on what we were up to, he was very understanding about our cash flow.
What resources would you recommend to others?
Other small business!
We also use Constant Contact for email newsletters, Brightpearl for our accounts, Onedrive as a way of sharing documents across the whole company, and Skype for free calls between our team members.
If you are setting up a product-based company consult Trading Standards about the testing requirements they look for in your product – it's quicker and cheaper than asking a test house.
What have you learnt in the process?
To be different.
Not different as in wild and wacky, but in creating a niche product which has become our own. Best Years have knitted dinosaurs, and we're now known to own this space. It means a continual flow of new customers and it also means we don't have to cope with discounting.
Also, we've learned to check our customer base to ensure it contains different elements. We used to sell mainly to large retailers, with 25% of our business going through independent retailers. We now sell to independent retailers, personalisation companies, education, tourist destinations, garden centres, department stores and occasion-based internet retailers. If one sector is having a tough time another will be doing well, so the risk is evened out.
What would you advise others to do in the same situation?
When things get tough there's the temptation to do as much as you can to keep things moving. This means that some jobs get done twice and others not at all.
Make sure that you all know your job roles and keep to them. If you work on your own, prioritise what you need to do and concentrate on that.
And make sure that you don't work too hard! Again, when things get tough you throw everything at the problem but if you don't give yourself a break you can burn out. We called it the 'Lady Macbeth moment' – walking around the house at 2 a.m., wringing our hands and wailing. It doesn't help! Give yourself some head space, keep your work-life balance.
To find out more about Gaynor's business, visit www.bestyears.co.uk.
What lessons could you take from Gaynor's story to use in your own career change? Let us know in the comments below.