"I felt completely out of place."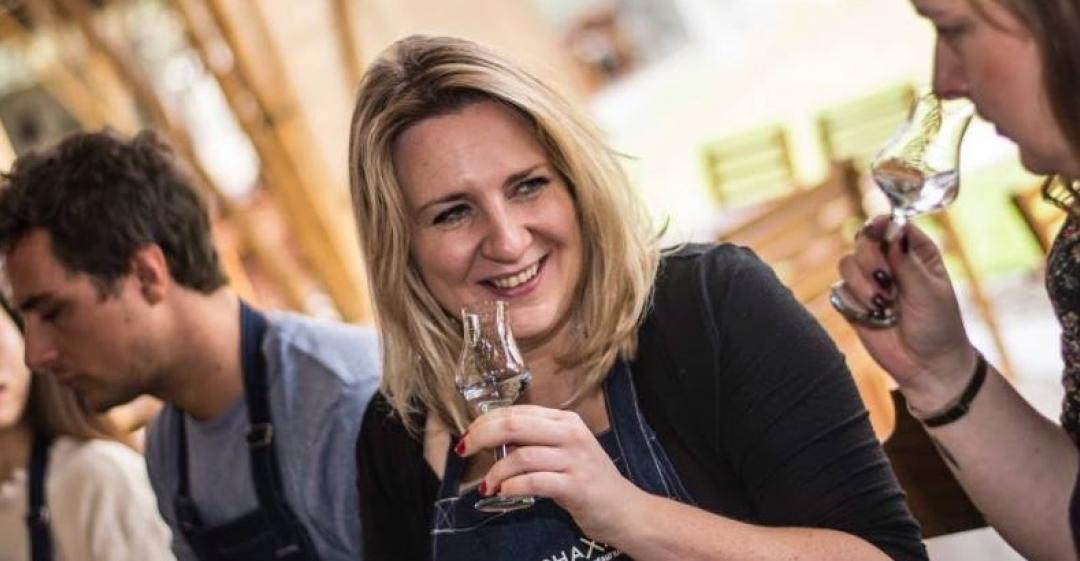 From Research to Food
What work were you doing previously?
I was working in health psychology research at a hospital, on a project which looked at a new psychological therapy for people with type 2 diabetes.
I enjoyed it, but academia was never really for me. I wanted to do something creative, specifically in food.
What are you doing now?
I'm a food (and often travel) writer, recipe developer and magazine editor.
I write for many major food publications such as Food & Travel, Olive, Speciality Food, Great British Food, Sainsbury's and others.
I write recipes for publications and brands, and I also edit a magazine called Pit, which is about live-fire cooking. That's the project I'm really most proud of, and it's the most fun too as I make it with two brilliant mates.
How did you feel in your work before you decided to make the change?
I felt completely out of place.
I found the office space itself very toxic, from the exhausting office politics to the actual physical space. Strip lighting, carpet tiles and ring binders are never going to do it for me, sorry!
I felt like I was almost short of breath, suffocating in that environment.
Why did you change?
I'd been working on a food blog for years.
This was in the days when blogging wasn't common like it is now, and I'd begun to pick up bits of work and press.
As I became more and more miserable in my job, I began to see it as a lifeline.
When was the moment you decided to make the change?
The project I was working on was coming to a close and I decided it was time to make a change.
How did you choose your new career?
It was a no-brainer since I'd been writing about food for years anyway, and I was very clear about the direction I wanted to take.
Are you happy with the change?
Extremely.
I'm doing what I love, and I realise not many people get to say that in their lifetime.
I don't dread getting up every day to start work, and although it's tough and I work much longer hours than I used to, it's 100% worth it.
What do you miss and what don't you miss?
What I don't miss, other than the toxic environment, is the culture of fear in academia that I didn't appreciate.
When I think about the people I worked with over a ten-year period, there aren't many I remember with fondness. Mostly, I remember them being quite intimidating. The hierarchy within academia is very strong and once people begin to climb up it they start become rude because they're 'too busy not to be'.
How did you go about making the shift?
I went part-time, so I could build up some freelance food writing work on the side.
That worked well, although building up work did take a long time as I didn't have much confidence in myself.
Imposter syndrome was (and still is, to some extent), a big problem for me.
What didn't go well? What wrong turns did you take?
I took on a couple of writing projects I shouldn't have done, because I needed the money.
I won't make that mistake again, but I'd recommend not learning the hard way.
How did you handle your finances to make your shift possible?
I didn't have enough money saved up to make a smooth transition financially, so those first few months were tough.
What was the most difficult thing about changing?

I'd say it was the financial aspects.
As a freelancer, there's a lot of not always knowing when you're going to be paid and handling late payments. In my line of work, payment problems are very common.
What have you learnt in the process?
It's forced me to take more responsibility.
I now live on a lot less money, but I manage it better and am in a better financial position in many ways than I was when I had a larger, regular salary.
I've learnt a lot about how to manage my mental health on a day-to-day basis; for example I now know that I need to exercise most days to keep myself happy, energised and do my best work. This is something I never would have bothered doing before.
What would you advise others to do in the same situation?
I'd say you need at least three months' worth of money to cover mortgage / rent and bills before you make the jump.
And speaking to other people who do the same job can help.
It's crucial to approach new contacts in the right way, as freelancing is stressful, and just straight up asking to "pick people's brains" can be annoying. Try building a relationship with someone first.
To find out more about Helen's work, visit: www.helengraves.co.uk
What lessons could you take from Helen's story to use in your own career change? Let us know in the comments below.