"By Saturday evening I'd already be dreading my return to work on Monday."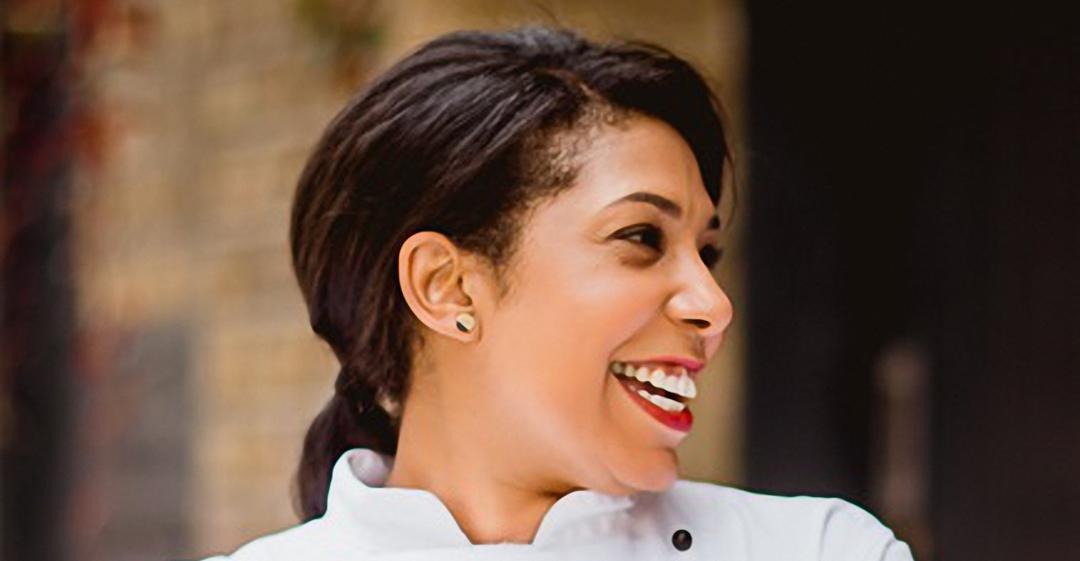 From Research to Food
What work were you doing previously?
I worked as a consultant for a public sector policy consulting firm, specialising in research and evaluation work.
Prior to my consulting career, I'd worked as a university researcher and lecturer for nine years (during and after completing my PhD).
What are you doing now?
I'm a trained nutritional chef and work as a cookery teacher, fermentation specialist, food stylist, recipe developer, food and nutrition writer.
I'm currently setting up an online fermentation school and community.
How did you feel in your work before you decided to make the change?
While I was good at my job and got on well with my colleagues, I felt incredibly unfulfilled and pretty miserable.
I'd look forward to Friday, but by Saturday evening I'd already be dreading my return to work on Monday. The feeling of being on a conveyor belt, working long hours and essentially doing the same thing, week in, week out, really weighed on me.
I'd always had quite academic jobs, but knew I wanted to be doing something less desk-based, more tactile and more creative.
Why did you change?
I wanted to find a career that I loved.
I wanted something that made me excited, that both suited my personality and provided flexibility (I have two small children). I also wanted to be my own boss.
When was the moment you decided to make the change?
I was on maternity leave with my second child and knew I couldn't face going back to my old job and old life, but had no idea what I wanted to do or could do.
I'd always been into food and nutrition, and had toyed with the idea of taking some cookery classes, but the idea of turning it into a career didn't seem possible.
I began looking at courses, found a few, but for a while convinced myself that for one reason or another it wouldn't work. Then, one day, a light bulb switched on in my mind and I decided I had to do it. So I took a course and used that as a springboard for the change.
How did you choose your new career?
I'd always loved food, cooking and nutrition, and these became increasingly important when I became a mum.
When I completed my course I wasn't really sure what I wanted to do, but there were a few different things that I enjoyed doing, such as cookery teaching, fermenting and writing, which drew on skills that I'd loved from my previous careers.
I knew I didn't want to be a traditional restaurant or café chef, so my work evolved as I tried different things, keeping the elements I liked and saying 'no thanks' to the rest. It's been a busy few years, but I feel like I'm getting closer to pulling together all of the pieces.
My latest project, an online fermentation school and community, has very much grown from finding what I love most (along with ruling out the bits of it that I don't like); it's been about building something that speaks to my skills, interests, passions and the work–life balance that I want to achieve.
Are you happy with the change?
Times have been difficult, I won't lie.
Getting used to the freelance lifestyle and having to constantly put myself out there doesn't come naturally to me, but I've had to do this to give myself a chance at making my career change work. And despite the negatives, like clients paying invoices late, earning a fraction of what I earned before and not always being able to plan too far in advance, I love it.
I've finally found something that I can pour all of my skills and talents into. I feel really proud of myself for having the courage to do it.
What do you miss and what don't you miss?
About my old career? Nothing.
Well, I miss the salary, but honestly, that's it.
It's early days still, but I feel lucky to even have the chance to earn a living from something that I love doing.
How did you go about making the shift?
I took a course, and did double the amount of intern hours required for it.
I made lots of contacts and kept coming back to those contacts as I've needed to.
What didn't go well? What wrong turns did you take?
I attempted to set up a company with another chef-colleague.
After a few months and a bit of investment it was clear it was going nowhere.
Our skills, ideas and personalities just didn't work together. Finally, I had to admit that it wasn't working for me and that I needed to move on.
I felt a bit lost after that, but it was for the best.
How did you handle your finances to make your shift possible?
I initially dropped down to four days per week in my old job, so that I could complete my course and still have the income to pay for the course and to contribute at home.
A few months into my training, I took voluntary redundancy, which was the best thing I ever did, as it allowed me time to invest in my new career. And once I'd left my job, I was able to take paid cooking jobs too.
We also tightened the budget at home and cut back a bit on childcare.
What was the most difficult thing about changing?
Having the courage to do it.
Lots of people talk about it (I was guilty of this for years), but to actually take the plunge is quite frightening (and also liberating).
What help did you get?
I called on every friend or contact that I had working in the food or nutrition industry.
I used those connections to get internship placements, and I still work with many of these today.
Recently, in setting up online, I've enlisted the help of a tech coach, developer, designer, videographer and a social media marketing agency. While it's been a stretch financially, I know my strengths; these are all things that I'm terrible at doing and completely stress me out, so it's been important to ask for help in these areas.
What resources would you recommend to others?
Depending on your industry, find a network or group of people doing or going through the same.
There are some great resources for freelancers online, such as the Facebook group Doing It For The Kids (an online community of freelance parents).
I also belong to a small collective of creatives locally. We help each other out and use each other for different bits of work when needed. Finding people in a similar position provides both practical and emotional support.
What have you learnt in the process?
A lot about myself, actually.
I've always known that I was a doer, and this has often meant that my workload's been much bigger than that of my colleagues. However, recently I've learned that in addition to working hard, I also have to allow thinking time, and time to look for inspiration.
I'm learning to ditch my case of imposter syndrome and realise that my efforts and accomplishments are as good as anyone else's.
I've also allowed myself to recognise that I am creative (with food and how I approach working with people), despite spending most of my life thinking the opposite, and this has been crucial to embracing my new career.
What would you advise others to do in the same situation?
Find something you love doing, that you're passionate about, and then find a way to turn it into a career.
Take the steps you need to secure the platform you need before making the jump.
And then make the jump. Please! Everyone deserves a career that they love.
To find out more about Nena's work, visit www.nenafosterfood.com.
What lessons could you take from Nena's story to use in your own career change? Let us know in the comments below.