"I knew I'd never truly be free."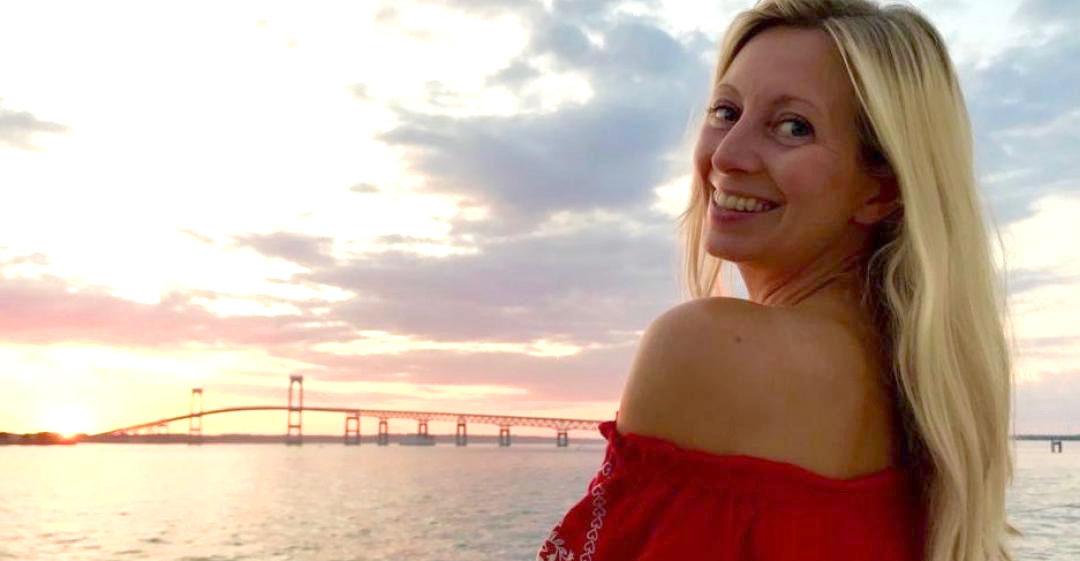 From Recruitment to Super Yachts
What work were you doing previously?
I set up and ran a successful recruitment business, headhunting headteachers into state schools.
I'd been in sales previously, working specifically in the construction industry. I worked hard and climbed the ladder to director level. However, when the recession hit I was made redundant.
With my redundancy money I relocated to London and set up my recruitment business. It grew to be very successful, even managing to secure backing by one of the largest recruitment agencies in the UK.
What are you doing now?
I'm a chef working on super yachts.
My career change has taken me all over the world. In two years I've worked on four incredible super yachts, both motor yachts (often referred to as 'gym palaces') and beautiful sail yachts.
I've made a birthday cake for a famous actor and cooked for some of the wealthiest people on the planet.
I've also sailed across the Atlantic, around the Statue of Liberty, cruised the Caribbean, and swum with whales.
How did you feel in your work before you decided to make the change?
My career was good and I lived well, but I didn't feel that it was exactly what I wanted to be doing.
I had a nice flat that I rented, two cars, I visited friends every weekend and I did heaps of fitness training and sporting competitions. Life was comfortable. However, when I looked into the future I didn't feel happy that this was 'it'. I wanted more.
I wanted to be able to explore the world, go on adventures, meet new people, and be creative.
In my safe, comfortable life, I felt constricted. I needed to stay in London for work, I had a very solid routine, and my weekends, whilst fantastic, had quite a similar structure.
Above all, I had a creative urge that wasn't being fulfilled.
Why did you change?
Essentially my life was nice, but it just wasn't enough.
There's a saying which really resonated with me: "We all have two lives; the second starts when we realise we only have one."
This couldn't have been more true for me, and it felt like a very good reason to explore what the world had to offer.
I wanted my life to be 3D, 4D, 5D even! I wanted panoramic views, incredible tastes, knowledge of other cultures, excitement and adventure.
When was the moment you decided to make the change?
I was staring down the barrel of yet another board meeting, to justify the investment I had versus the the revenue I brought in.
I always smashed these meetings and got a sense of satisfaction out of that. However, I was also very aware that I was bound by this investment; I knew I'd be forever building business plans and keeping investors happy. I'd never truly be free.
I'd had a great career in office-bound commercial environments, but I realised that I had at least another 15 years to go. I questioned myself as to why this needed to be the same as the first 15 years.
How did you choose your new career?
Cooking was a huge part of my life (having graduated with a degree with honours in hospitality and catering), but did I want to be a chef?
I'm lucky that I have many transferable skills, so I mentally tested out many options that I felt could be available to me. Maybe I would prefer to be a nutritionist and tie that in with personal training. There are so many possible avenues where food is concerned.
Ultimately though, I circled back to the fact I'm a practical person, and I love to cook.
Throughout my commercial career I often used to do occasional weekend cooking jobs. I took time out to work as a baker, I'd also cooked lunches for VIP game shoots and various other cooking related jobs. I suppose because cooking was such a natural ability for me, it felt like a bit of an easy option, but after much consideration I felt sure that I wanted to expand on that natural skill.
Are you happy with the change?
I could not be happier.
Finally, I'm free to choose the work I want to take, to move and work anywhere I want to in the world and, most importantly, cooking brings me so much more freedom to be creative.
I may not have the same security, but I feel wealthier and more successful than I ever have in any of my big pitch events or board meetings.
This freedom and flexibility is the most incredible feeling, and the fact that I achieved all of this on my own makes it so much sweeter.
What do you miss and what don't you miss?
There is much to miss, because I wasn't really running from anything, more to something.
I do miss my old life: the security, my friends and family, even the routine and the board meetings! I get insane FOMO when I can't attend a wedding or a birthday party or some other milestone with people I've known for years.
That said, I also don't miss the daily drudgery, the confined spaces, the inability to call the major shots, and I absolutely don't miss sitting at a desk for 12 hours a day.
I now love what I do. Because of that, I genuinely feel as though I've not worked a day since I began life as a chef.
How did you go about making the shift?
Making the shift was hard, I won't sugar coat it.
I was cautious. I sacrificed some weekends to do some cooking work so that I could build some confidence and test out the feeling of being a chef.
Then the day came when I folded my business (that bit was actually much easier than you might imagine). I went down to the catering unit that I'd done a few shifts with and I asked them for more shifts. Then I made a list of every catering company in London and I sent my CV to them all.
Gradually, I began to pick up more work. I used a lot of my savings to support myself as chef work in the UK still pays low wages.
Then, one day over a busy Christmas, I was working at the original catering company. There were lots of us chefs working in the kitchens. It was stressful, but fun. One of the chefs started talking to me about the yachting industry and suggested I might like it. So, I went away, looked up contacts I had in that industry and I tapped them up.
That was in December, two years ago. Within a month I had a job, within two I'd done all the relevant certifications that the industry needed of me, and within three I'd packed up my life in a storage unit and was flying out to Croatia to join my first super yacht.
What didn't go well? What wrong turns did you take?
The adjustment wan't easy.
The yachting industry is like no other. There are hundreds of rules. I was at the whim of the rich and famous, and managed by very different types of people to the ones I'd been used to on land.
To begin with I was very naive. I didn't know the difference between a motor yacht and a sail yacht. I didn't know about the unspoken expectations which you only find out by doing things the way you think might be right.
Not having a base in the UK was tricky. Whenever I was home between boats I would sleep on friends' sofas or totally outstay my welcome in spare rooms.
I joined the wrong boats, I joined the right boats. I cooked the right food, I cooked the wrong food. I completely underestimated the magnitude and complexity of various tasks.
It's been an eventful journey but one that I've always thrown myself into with passion and professionalism.
How did you handle your finances to make your shift possible?
Luckily I had savings, but those were almost completely depleted by the time the major shift took place.
I had to be prepared to take risks, such as taking work that had very little security but which allowed me to learn fast.
Things were close to the wire for a while, but I stayed focused, got the work that I needed and wanted, and this eventually catapulted me into the luxurious position of being sought out for my skills and professionalism.
What was the most difficult thing about changing?
The hardest thing of all was learning to pack my entire life and anything I might ever need in to one rucksack.
Technology has become my friend!
That said, none of the shift has been easy.
It was difficult to move away from people I knew. It was difficult to make new friends. And it was difficult to shift from 'good cook' to 'professional chef' in very little time.
What help did you get?
I've received so much help from friends.
Firstly there were the people I knew in the industry who were prepared to take a risk on me.
In addition to that, there were the friends who helped me when I needed places to stay, or just a big hug.
While I'm still relatively new to yachting, I've met some lovely women in the industry who've backed me and supported me when I've needed it.
More than anything, I've been overwhelmed by the warmth, guidance and 24/7 support I've had from other chefs that I've worked with in the past. They've answered distress calls, day or night – once, for example, when I suddenly realised I was cooking a monkfish the next day for the wealthiest people in New Zealand and I'd never prepared or cooked one before!
Recipes have flown at me day and night, along with comforting words of encouragement.
I'm extremely lucky to have these people in my life and to have the close friends that I have back home.
What have you learnt in the process?
I've realised I have skills I didn't know I had.
I always knew I was resilient, but the shift has called on that to a whole new level.
I also knew I had good friends, but I've never had to rely on them this much. I've learnt that emotional support is probably one of the most important kinds.
What would you advise others to do in the same situation?
Believe in yourself. Back yourself.
Do your research. Use any contacts you can. Use technology to help you research far and wide.
Tell everyone you know what you're doing and seek out emotional support.
What lessons could you take from Pea's story to use in your own career change? Let us know in the comments below.