"I don't miss the red tape, and not being able to use my creative side."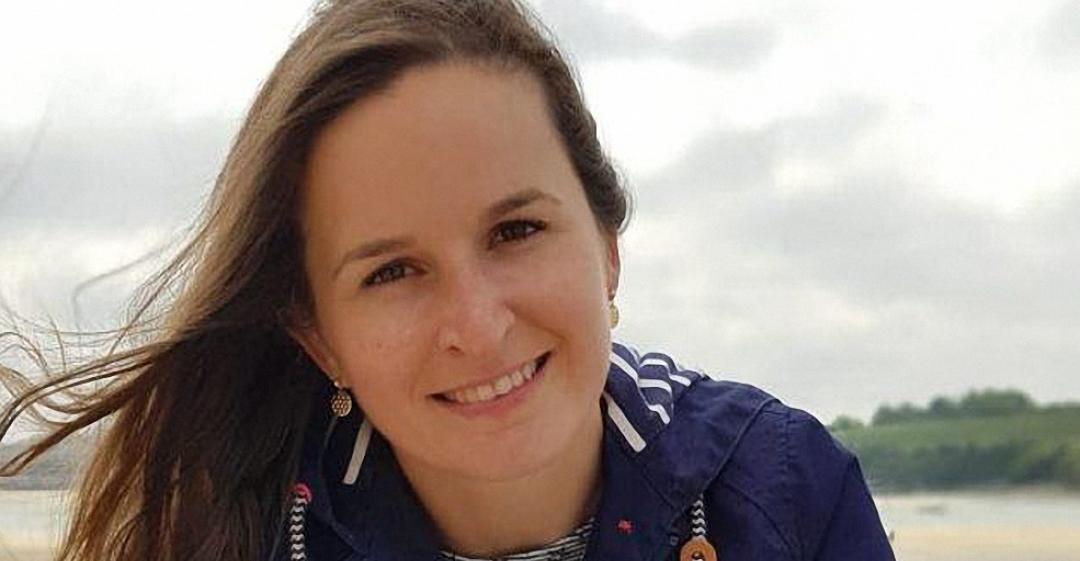 From Radiography to Skincare Business (Plus Post-shift Update)
What work were you doing previously?
I was a therapy radiographer within the NHS.
What are you doing now?
I run my own business.
This provides moisturisers and creams for sensitive skins – particularly for individuals going through chemotherapy and radiotherapy, as well as for eczema and psoriasis.
I wanted to create it from a therapy radiographer's perspective, selling products that are safe and gentle.
How did you feel in your work before you decided to make the change?
I was getting exhausted.
I was working full-time while also launching my business. I felt like I was constantly firing on all cylinders.
Why did you change?
I knew I had to make the leap as the business was something I was passionate about.
I was still helping people, just in a different way.
When was the moment you decided to make the change?
The moment I started working on the business was around four years ago.
I'd had a few ideas for businesses in radiotherapy, and I knew I needed to concentrate on launching one.
I sent round a survey to the NHS asking a few questions. This is when I knew I was on to something. Ensuring I did the research was key.
How did you choose your new career?
Working clinically for over a decade, I knew we could improve the skincare patients were using.
Patients had to be careful with what they used on their skin. That's why I began researching; it took a good couple of years to look into.
Are you happy with the change?
Absolutely, without a doubt.
I love the creativity and being flexible with my day, although I'm working more now.
I work on my own terms. Although it's a roller coaster, it gives me a great perspective on things and new skills.
I enjoy product development, marketing, and the overall process of a business. I've learnt so much in the last year.
What do you miss and what don't you miss?
I miss team working, although I'm planning on building a team in the next year.
I don't miss the red tape, and not being able to use my creative side.
How did you go about making the shift?
I worked full-time while working on the business to begin with, and then after a few months, I went down to working part-time.
I'm so happy I did. The only regret I had was that I didn't do it earlier.
What didn't go well? What wrong turns did you take?
When you start a business you want to (and potentially need to) try a lot of different avenues.
For me, this wasted a lot of time and effort. However, as I'm getting into the depth of the business, I'm narrowing into my niche. Finding my target areas has been key. But I had to learn this as I went along.
How did you handle your finances to make your shift possible?
I saved and saved.
I'd already created a business plan, and knew from having a business mentor that I wanted to fund it myself. I basically went from there.
When I launched, I was investing everything back into the business. This was another reason why I didn't stop my full-time work just as I launched.
What was the most difficult thing about changing?
The difficult thing was fear of the unknown.
However in hindsight, there's always so much to do with the business that there's enough to keep you occupied and not overthinking.
I was initially worried about finances, as I'm sure many businesses are. I made sure I was watching what I was spending, and that my bills were covered.
I was so focused on wanting the business to succeed, I knew I would just adapt if difficulties came. When COVID-19 arrived, I was able to earn money, as well as keep the business going.
What help did you get?
I got help from Growth Hub, a local business organisation.
I'd advise anyone starting a business to reach out to their local business network or support organisation.
What resources would you recommend to others?
I'd recommend emailing or ringing your local business advice line, such as Growth Hub in Cornwall or Business Wales in Wales.
Also, I'd recommend networking. I've met a handful of people who've helped me and advised for free, just because they'd been in the same boat and so had advice to offer.
Reading the Careershifters site helped too. It was good knowing other people out had taken the leap too.
And I'd recommend reading career change and entrepreneurship books, too. This gave me the perspective and the motivation to take the leap, plus insights into how others had done it.
What have you learnt in the process?
I've learnt to be adaptable and nimble, as this goes with the territory of being a start-up.
I've learnt to have patience and grit. This has kept me going during COVID, and helped me to adapt as we went through dramatic changes.
I've picked up business skills from marketing, email campaigning, video campaigns, to packaging and selling – a whole array of new skills to put on my CV.
What would you advise others to do in the same situation?
Reach out to local networking groups.
There are many resources for local businesses, it's just a case of finding them.
And I'd recommend working your day job alongside your new business at the beginning, until you feel comfortable to go part-time, and then completely all-in on your business. This will help to ensure everything goes alright in the first year.
We caught up with Jasmin recently to see how her shift was working out, just over a year on. Here's what she's been up to, and the biggest lessons she's learned.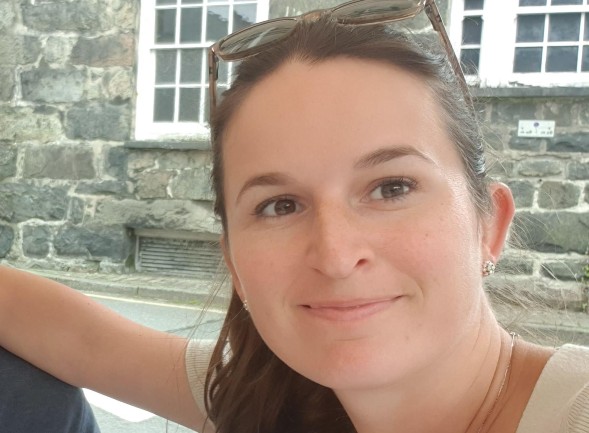 What's changed for you in your career since we first published your story?
We have since grown our business, with Jonathan, Trudi, and Tapela now on board.
This gives us the resources and skills to scale.
How do you feel about your work now?
The impact of COVID gave us opportunities to re-direct.
Although it did knock my confidence, I carried on and grew our team, which I'm proud of.
I also wrote a book. I'd wanted to for such a long time, and am pleased to say that I published it this year.
What challenges have you come up against since making your shift, and how exactly have you dealt with them?
The biggest challenge was all the wholesalers closing due to the pandemic.
However, we took this time to focus on our website.
How is the financial side of things panning out, and is this what you'd expected?
It's better now than last year, which was very stressful. However, with the new team we're growing and very proud.
What have you learned, since making your shift?
I loved going to the business, and I still love it even with the stress of COVID (which affected everyone).
Having a business gives you flexibility to work to your own hours, which has helped me also to diversify.
Is there anything else you'd like to share?
Take the leap – you won't know until you try.
You'll find you'll want to try different avenues first, which is normal, and then really see and focus on what brings the money in.
To find out more about Jasmin's business, visit: www.jasminjones.co.uk.
What lessons could you take from Jasmin's story to use in your own career change? Let us know in the comments below.