"I felt drained and lethargic all the time, with no energy to do what I really wanted to be doing."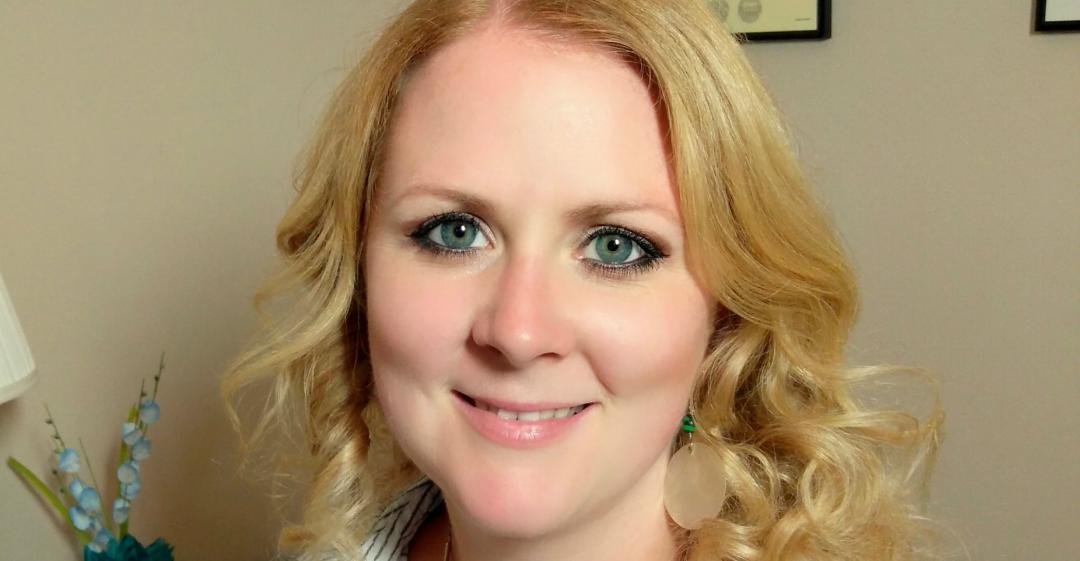 From Property to Well-being
What work were you doing previously?
I worked for a commercial property consultancy as a property administrator for over eight years.
I had initially taken the job because I had experience in the commercial property sector and decided it was time to get a permanent job (I'd been temping for six months). Then the recession hit and I was just pleased to have a job at all.
I spent my days with my head inside spreadsheets, being chased for payments and on the phone to utilities companies trying to sort utility accounts out. I did the same thing day in, day out, never leaving the office and with no formal training of any kind to develop my career throughout the whole eight years in the job.
What are you doing now?
I've set up my own business, Windmill Wellbeing.
I use solution-focused and cognitive-behavioural techniques in combination with deep relaxation, positive suggestions and well-being coaching to facilitate change in my clients.
This was following a postgraduate diploma in psychology (which I studied for while in the dead-end job), and then a course in Solution Focused Hypnotherapy. My business draws on knowledge I've gained over the years from my degree, my volunteering in a psychology service (assisting with the delivery of cognitive-behavioural-based interventions), my diplomas and my own personal experience. I empower people to make changes and pass on the techniques I've learnt.
I also work part time as an administrator in a local primary school, which I love, whilst I build up my business.
How did you feel in your work before you decided to make a change?
I was miserable.
I felt drained and lethargic all the time, with no energy to do what I really wanted to be doing. I became quite bitter about the opportunities everyone else seemed to get from their employment and started to think it must just be me – that I must just be useless and not capable of doing anything better.
I dreaded going into work every day and despite being excessively busy, I felt mind-numbingly bored. I would clock watch and wish the days away. I felt stressed and like I was wasting my life.
My IBS became worse and I constantly had a bad back or neck from sitting at a desk for so much of the day. I felt very 'watched' at work the whole time. There was a real sense of hierarchy and towing the line. I constantly felt like I was hiding my true self in order to fit in.
It was literally sapping the life out of me.
Why did you change?
I truly believed that there must be more to life than spending eight or nine hours a day in a job I despised.
After many years of looking for my 'perfect job' and feeling utterly despondent after hours and hours of trawling the job sites, it dawned on me that I was never going to find my perfect job, because it didn't exist.
I needed to create it myself.
When was the moment you decided to make the change?
I had decided I wanted to set up my own business about three years before I actually made the leap.
I made a plan and set about doing what I needed to do to achieve it. I studied for my diploma in Solution Focused Hypnotherapy and saved some money so that I could have a couple of months off (and get a dog – a lifelong dream of mine, which I can happily say I've now achieved!). I then transitioned into a part-time role and went self-employed.
It was a long time between making the decision to change and actually making the change, but by the time I was ready to leave my job, I had absolute clarity about what I wanted to be doing with my career. I actually quit my job about a month after finishing my studies and the sense of relief and happiness I felt was honestly like nothing else.
There was a also a moment when I went for a lovely walk with my sister; we were discussing things and I just knew that the time was right to make the leap.
I felt totally liberated, like a weight had been lifted from my shoulders.
How did you choose your new career?
Choosing to set up my own business and become a Solution Focused Hypnotherapist was not a quick process.
My postgraduate qualification in psychology and life experiences led me to Solution Focused Hypnotherapy and it was amazing to find something I felt so passionately about.
I also had a friend who was a hypnotherapist and who had initially sparked my interest years earlier. I'd actually filled out all the forms to enrol on the course eight years earlier, while I was in my last temping job, but I decided to obtain a psychology qualification first as I thought this would open more doors for me.
Are you happy with the change?
I can honestly say I am more happy than I ever even imagined I would be with the change.
I feel like I am much more aligned with my purpose which has a knock-on effect on my stress levels. I feel like I'm really living my life now and I don't spend my spare time preoccupied with being in a job I hate.
What do you miss and what don't you miss?
I'm not going to lie; I do miss the money a bit.
But I would never go back. It's still early days for my business, but I have every faith that in the long run, I'll be able to earn more money with my new career and have so much more free time, all whilst doing something I truly love.
How did you go about making the shift?
While I was studying for my diplomas, I endured a further five years of being in a job I hated to enable me to make the shift.
I funded my studies, saved, and literally counted down the days until I could quit.
I always knew I would have to get a part-time job during the transition period, but I find it gives me so much more time and freedom. And I actually enjoy my part-time job which makes such a difference. I don't feel mentally drained at the end of the day and I have the time to build my business up.
What didn't go well? What 'wrong turns' did you take?
In hindsight, I could have studied for the Solution Focused Hypnotherapy diploma eight years ago when I initially was going to.
Then again, I honestly believe that you do things when the time is right. And it obviously wasn't right. I've had so many more experiences and matured and grown in confidence in that time. It has also enabled me to get a mortgage and buy a house, which was always something I dreamed of doing.
How did you handle your finances to make your change possible?
I saved enough money to comfortably have two months without any employment, and then I got myself a part-time job in order to pay the bills.
I'm also very lucky in that I have an extremely supportive partner who offered to help out financially during the transition period and while I build up my business. I couldn't have done this without him and am so grateful that he's playing a part in me realising my dreams.
What was the most difficult thing about changing?
The temporary dip in my finances and having to adjust my lifestyle to fit in with that.
However, I'm so much happier doing what I'm doing and I always knew it would take time and patience to build up my business.
What help did you get?
I had support from my partner, my family and friends.
I've also allowed myself an overdraft to help with cashflow.
What resources would you recommend to others?
Free Range Humans – for inspiration and hope.
Write and Reach – for help with PR and social media.
Leonie Dawson – for her Create Your Shining Year In Biz + Life workbooks and planners.
What have you learnt in the process?
I've learnt that setting up a business requires resilience, and an unfaltering belief in yourself and what you're doing.
There have inevitably been times when I've felt overwhelmed and like I'm not good enough, but the key to success has been perseverance and hard graft.
I've also learnt that self-care for small business owners in the well-being industry is extremely important. I'm so much better able to help people when I'm in a good place myself!
Even though everybody said it throughout my training, I've also learnt that marketing and PR for your business are time consuming, but absolutely necessary. Especially in the early days. And it's not actually as scary as it seems once you know what you should be doing.
What would you advise others to do in the same situation?
Put things in place so that when you take the leap into setting up your own business you're not going to be so distracted by worrying about training or finances that it sets you off track.
But mainly, and I know it sounds a bit corny, follow your dreams and do everything in your power to make them happen. Setting goals, both long term and short term, are absolutely key to success and don't let other people deter you. If you're not happy with something, change it and don't give up.
What lessons could you take from Steph's story to use in your own career change? Let us know in the comments below.