"I'd become disillusioned, unfulfilled and increasingly frustrated."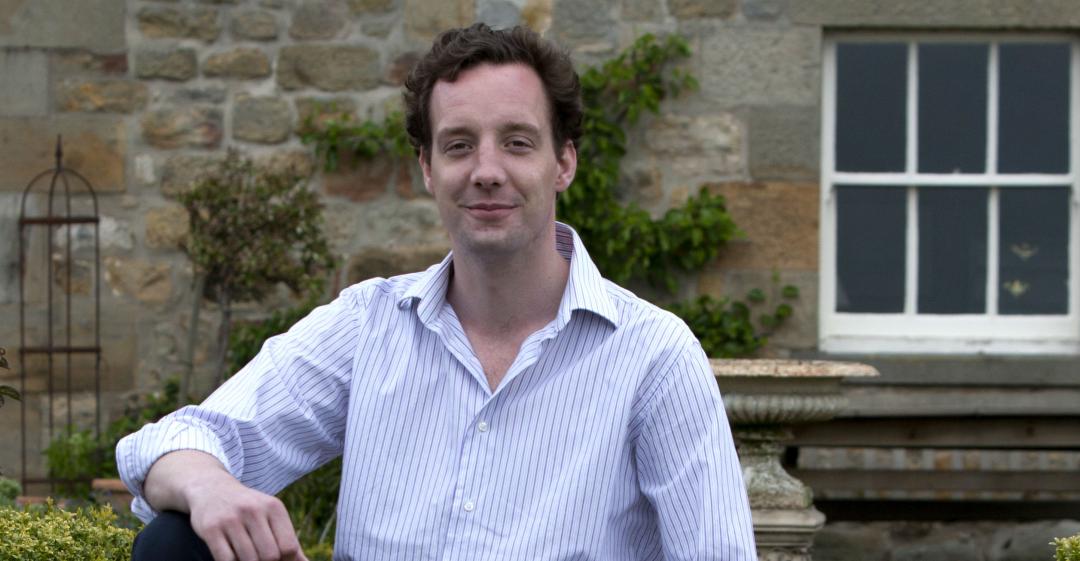 From Property to Start-up
What work were you doing previously?
I'd been an estate agent for several years, working mainly in central London. Although I knew that I didn't want to do that for the rest of my life, it was a matter of waiting for the right opportunity before moving onto something else.
What are you doing now?
I've set up a luxury knitwear brand called Plum of London. I'd always wanted to set up my own clothing company but didn't know what would be the best way to enter the market. After leaving my last position in property, I worked for a friend who has their own clothing label. After carrying out some research, I soon realised the amazing potential in working with alpaca fibre and learned of the relatively unknown qualities it possesses (although news is spreading!).
Why did you change?
I had become disillusioned, unfulfilled and increasingly frustrated with not only the property market, but also with the office politics which I felt I and my colleagues had to endure. Ultimately, my heart wasn't in it. I tried all I could to improve my working environment until I realised that it was no good flogging a dead horse.
When was the moment you decided to make the change?
My last employer went into administration and was bought out by a rival estate agent. This change detrimentally affected the office morale and soon after they made several of my colleagues redundant. I therefore felt that this was a good time to leave. I also co-owned a property with a friend who wanted to sell so I had to sell my home as well. The girlfriend I was with at the time didn't enjoy the whole experience, so that relationship ended quite abruptly too! Within the space of two weeks, I'd lost my job, sold my flat and broken up with my girlfriend. Although it was a pretty destructive few weeks, I felt that at least it meant I could effectively start from scratch and that it was a great opportunity to do what I really wanted to do. Liberating might be the best way to describe it!
Are you happy with the change?
Massively so. Things haven't been always been easy. I've had to move from London to the North East of England for monetary reasons and have had to experience a huge shift in lifestyle. However, from the very first day I started working on my business, it's been a huge improvement in job satisfaction. It's been so refreshing speaking to people in the industry and those in relevant organisations who are both positive and actually interested in what I'm trying to do. The saying 'find a job you'll love and you'll never have to work a day in your life' springs to mind!
What do you miss and what don't you miss?
Enjoying the company of some of my colleagues and working in a buzzy enviroment such as London. I have however always known that my current living arrangement is 'a means to an end'. Knowing that I'm working on something I truly believe in, there don't seem to be many negative factors.
How did you go about making the shift?
Carrying out relevant research in the fashion business by speaking to as many people who have industry knowledge as possible. I also approached local government bodies as well as some other organisations in Northumberland who have been there to assist me in areas I haven't had much experience in. I've also been appointed a mentor which has been an incredible help.
How did you handle your finances to make your change possible?
Although it wasn't what I wanted at the time, the sale of the property I co-owned has been invested in the business. I was very fortunate to have had this but I would have tried to source funding from VCs and Business Angels (as I may well do in the near future).
What was the most difficult thing about changing?
The change in lifestyle. I'm currently living with family and have done so since I left London (to save on expenditure), so the change in environment was quite hard to acclimatise to as well as not having many friends around me. I've always seen it as a short-term arrangement however. And I now really enjoy what I do, meaning that time has gone quite quickly and consequently, it really hasn't bothered me much.
What help did you get?
I approached a few local organisations as well as Northumbria University's Fashion Deptartment, who have helped in everything from business plans to technical expertise in alpaca knitwear. The support I've received from my parents has also been invaluable and I certainly wouldn't have reached this point without them.
What have you learnt in the process?
That you literally can do anything and that's it's never too late to try something new! I had no formal training in fashion, yet have been able to achieve something no one thought possible in manufacturing machine knitted alpaca knitwear in Great Britain.
What do you wish you'd done differently?
At this stage, I really don't think I would have wanted to do anything differently. I've been very fortunate in receiving as much help as I have from all sorts of people.
What would you advise others to do in the same situation?
That anything is possible. Obviously it's of a massive benefit if you have a supportive network around you, but it's never too late to change. You really can succeed in something you've had no previous training or experience in.
To find out more about Hugo's business. visit Plum of London.
What lessons could you take from Hugo's story to use in your own career change? Let us know in the comments below.