"My work no longer brought me the same fire and energy it once had."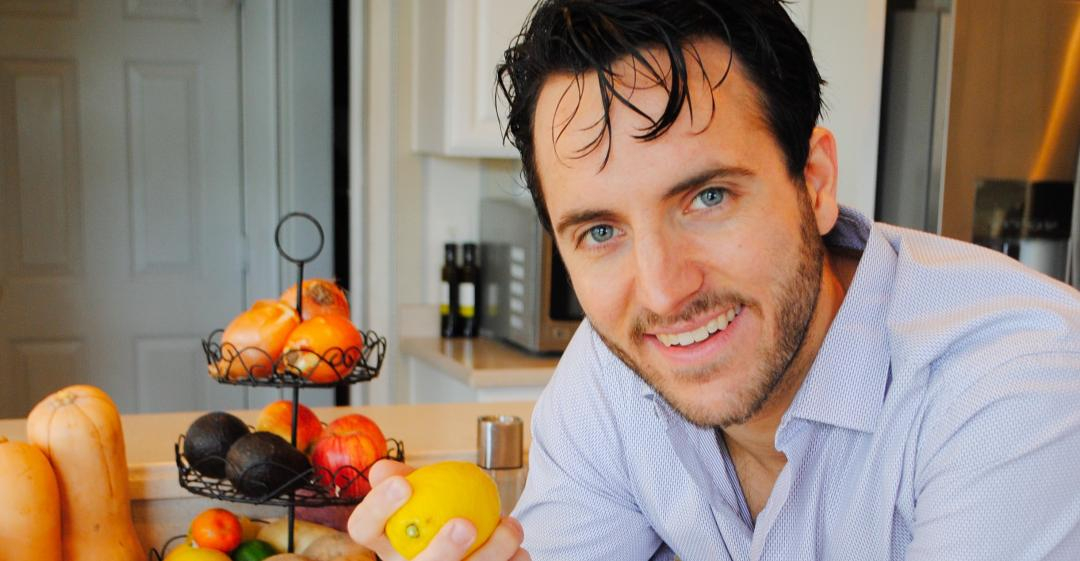 From Property to Food
What work were you doing previously?
I was in property.
First I managed properties, then I sold as an agent, and finally I managed house flip projects.
What are you doing now?
I'm on a mission to nourish people's minds, bodies and souls, through food.
My day to day includes baking, creating recipes / filming recipe videos, or preparing for catering and private events. I prefer my time in the kitchen to my non-kitchen days! I also spend a good portion of my day being present on social media for my business, e.g. creating content, replying to comments, messages, engaging with other accounts, establishing partnerships, etc.
Our brand is focused on connecting through food. We create made-to-order, 'Signature batch', from-scratch cookies for consumers and small businesses alike. We also publish recipes and recipe videos weekly on social media and our blog, host private parties, and hold events to further our mission of nourishment.
Functionally, we have a small internal team who help with fulfilling cookie orders. Externally, we work with an incredible brand team, and a web / design team who help propel our brand forward.
How did you feel in your work before you decided to make the change?
When I first got involved in property I was inspired, motivated, and eager to learn.
It was an incredible education in business, communication, and in understanding people.
My work had brought me an energy and sense of independence that I'd always hoped for when I was feeling restricted in the education system.
Why did you change?
After returning to university to complete my degree, I became ill with Crohn's Disease.
Once I recovered, I returned to property after three years away from the industry. It no longer brought me the same fire and energy it once had. I knew it was time to follow my lifelong passion, to nourish others.
When was the moment you decided to make the change?
I was sitting in traffic and thought to myself "What am I doing? Why am I sitting in traffic? Why am I wasting my time? Is money the only reason I'm doing this?"
In answering those questions, I knew it was time to make a change.
How did you choose your new career?
Food has been my greatest passion since the age of four.
For many years, it was only that, a passion. It was something I used to entertain family and often friends – putting on fake 'cooking shows' in my kitchen, acting like a celebrity chef.
In my career, food was a 'one day' pursuit: 'one day' I'd pursue food; 'one day' I'd save up enough money and make my dream happen.
The decision had been right there in front of me since childhood. Food was waiting for me to dedicate myself to the purpose.
Are you happy with the change?
Absolutely.
There are ups and downs with pursuing your own path. What comes with the privilege of pursuing your purpose and passion is the understanding that things will be difficult, even incredibly tough at times – financially, emotionally, spiritually, with relationships, with your sense of self-worth, in all aspects of life.
It's important to realise this, and to understand that what we do is not who we are. Rather, who we are should inspire what we do. That separation is crucial to happiness for me.
What do you miss and what don't you miss?
I miss the steady pay cheque from someone else.
I don't miss working for others. I don't miss sitting in traffic to commute for work. I don't miss doing things that felt limiting to my potential, that were necessities of the job.
How did you go about making the shift?
I told my boss that I needed to follow my passion. They understood entirely.
I wrapped up the projects I was working on and then left. I knew that I needed to commit 100% effort to making my new career work, or else it never would.
I began looking for how to build my business, and started trying every which way to make a living within the food space. I committed to anything that anyone would ask me to do, for money – recipe development, caterings, workshops, you name it.
What didn't go well? What wrong turns did you take?
I don't know about wrong turns, but it took me a while to realise that people actually wanted my cooking, and that there are many ways to provide that!
Cooking doesn't only have to come in the form of a catering or private dinner. I was trying too hard to find my 'big picture idea', while struggling to make ends meet.
What I needed was simplicity.
How did you handle your finances to make your shift possible?
I scraped by, and luckily was able to live with my family to save on rent.
At times early on I was taking one-off gigs to help – selling coffee, coaching tennis, anything to get by.
What was the most difficult thing about changing?
Finding the product that would be sustainable and provide a roadmap forward.
Identifying something that connected with my passion and interests, and with others.
What help did you get?
I had a tremendous support system.
My coach / brand strategist, Rich Keller, was entirely helpful and supportive in my growth and development.
Of course my mother, sisters, and grandmother were all supportive as well.
Many of my friends helped me by offering gigs and ways to help them through food.
What resources would you recommend to others?
YouTube and podcasts. Listen to anything that interests you.
What have you learnt in the process?
I've learned much about myself, probably more about myself than anything else specifically.
I've learned how much I like being in control, and I've learned how much I enjoy simplicity.
What would you advise others to do in the same situation?
Listen to your gut!
To find out more about Carson's business, visit www.carsonsweezy.com.
What lessons could you take from Carson's story to use in your own career change? Let us know in the comments below.