"My husband and I had an inkling that there was more to life than the 9–5 grind."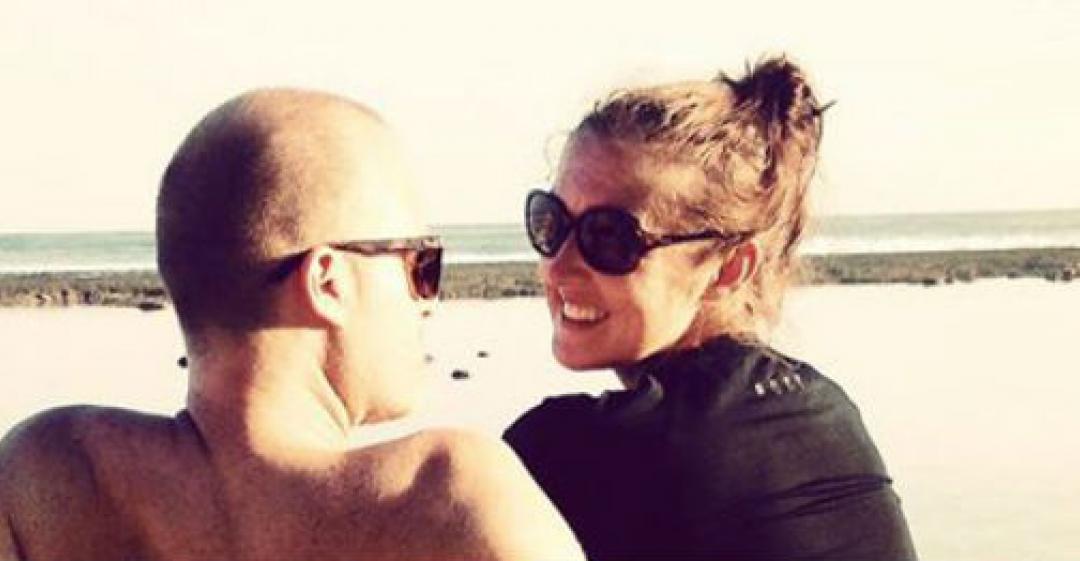 From Project Manager to Author & Screenwriter
What work were you doing previously?
I was a project manager for a charity in London.
What are you doing now?
I'm now an author and screenwriter.
I've published seven books with Simon & Schuster, two with Pan Macmillan (all translated into over a dozen languages worldwide), and my first non-fiction book Can We Live Here? (based on my travel blog) has just been picked up by a third publisher.
I started screenwriting off the back of my first book being optioned (Hunting Lila); it's just sold in a major Hollywood deal and will be hitting screens sometime in 2017. Now I'm juggling books and screenplays – working with some of the best directors, producers and publishers in the world!
It's totally freaking nuts and I still have to pinch myself every day to believe it's all real.
Why did you change?
My husband and I had an inkling that there was more to life than the 9–5 grind and living in the UK.
We wanted to try out living abroad and find somewhere new to call home; so, together with our three year old, we took off on a round-the-world trip. My search for a new career really came off the back of that – needing to earn an income while we travelled.
I brainstormed one day and came up with the idea of writing a book. I assumed that if Stephenie Meyer could make millions from writing about a sparkly vampire, I could do the same – naivety gets you places sometimes!
Are you happy with the change?
So happy!
I couldn't even have imagined how different and how wonderful my career and life would be. It's extraordinary. When I think of where we might still be had we not had the courage to take that leap...
We lived in Bali for five magical years and I wrote every day while I was there. I love my life now and feel so overwhelmingly grateful and proud of ourselves for taking the risk.
We've just moved back to London for nine months to pursue some very exciting work opportunities but we're heading off again by the end of the year on our next adventure.
What do you miss and what don't you miss?
I miss nothing about my previous life. I absolutely love where we are at now.
How did you go about making the shift?
It took us about a year from having the idea that we wanted to explore a life overseas to getting on the plane with our backpacks.
We thought about taking a sabbatical, but John, my husband, was brilliant, bold, and brave. He said we should cut the safety net and just go for it. So we quit our jobs and did just that.
I had a lot of self-doubt and fear that we were making a huge mistake, but actually the moment we stepped off the plane in India I knew we'd done the right thing.
We were also very lucky to have Richard, John's brother and the founder of Careershifters, to support us. Every time I got a case of what-are-we-doing-itis, I'd call him and he'd talk me down from the ledge.
I think embracing the fear and asking yourself 'What's the worst thing that could happen?' helps. Once we'd listed all our fears, then tried to mitigate them, it wasn't so bad.
We were also fortunate in that we owned a house and were able to rent that out, but we had no savings, so we took a loan from the bank to fund our trip. John, who is a designer, worked while we travelled, taking freelance assignments. Once we settled in Bali he started taking on clients in Singapore too, so we were very lucky in this respect.
I do think that having a partner and being able to support each other is a great benefit. There were some times when we had to rely on John's income and other times when we had to rely on mine. All in all we were a great team and I think that probably made a big difference.
I began writing my first book before we left the UK and finished it the week we left. While we were travelling I got an agent and she sold it in a three-book deal to Simon & Schuster, and so my writing career was launched.
I kept writing, prolifically, trying my hand at screenwriting too – though I'd studied neither. I've never let myself be intimidated by the thought that I'm not good enough or that I don't have the qualifications. I live by the philosophy: "f**k it". And it seems to have paid off!
We created a vision board of all the things we wanted to achieve and to help us understand what kind of a life we were trying to create, one that hit all the right buttons for all three of us. That really helped. Being on the same page is crucial.
We're actually doing the same thing now as we look to head off on a second move abroad. This time our daughter, now eight, is really involved in that conversation. We want all three of us to be on the same page.
Visioning the kind of place we want to live, the kind of life we want to lead and the kinds of things we want to be doing is crucial in helping create the reality. It's the biggest, most important step. If you don't know where it is you're going, how are you going to get there?
There were really lean times – panicked times when I wondered what we were doing, giving up our jobs, our security – but I'm really lucky that John has always been the steady one who never doubted our ability to make things work.
Sometimes I did just want to give up and get a proper job again, but then I'd look at our house in Bali, the life we had, and how happy our daughter was, and I'd know there was no way I could go back to working for the 'man'. I had freedom, I worked for myself, and was doing a job I absolutely loved. There was no turning back. It was inconceivable.
What didn't go well? What 'wrong turns' did you take?
I'm not sure that we took that many wrong turns.
I feel like everything, particularly the things that go wrong, are all part of the journey, meant to teach you something or lead you somewhere else.
I'm much more in tune now with following my gut. I fully believe that when you're on the right path and you take risks, you'll eventually be rewarded. But you do have to have courage and persevere. I'm not an overnight success. It's taken me five years to get to the stage where I can breathe and not freak out about our bank balance.
How did you handle your finances to make your change possible?
We were a bit naughty and took a loan for a new bathroom which we used to buy round-the-world tickets. We also moved to Southeast Asia, which was a lot cheaper than London.
One of the great things was that not only was life much simpler and healthier there, but it also showed me how materialistic I'd been. There was no fashion in Bali, nothing to buy, and it's a very spiritual, community-based culture, so my way of living changed hugely. I think we learned not to consume so much and to live simpler lives.
What was the most difficult thing about changing?
Battling my own fears about security.
And wondering if what we were doing was crazy.
What help did you get?
All our friends were really supportive.
Family were sad because we were leaving, but never made us feel like we were making a mistake. I think the best advice I have for people who feel they're up against it, is to hang around only with people who support your dreams. I find that usually when people don't, it's because they're jealous.
What have you learnt in the process?
To believe in myself.
To let go of expectations and enjoy the journey – it's as much about that as it is about the destination.
To change my definition of success.
The importance of visualisation, and faith that, whatever the outcome, things will be ok.
That you don't get anywhere without a great deal of hard work and drive.
To stay open to opportunities.
What do you wish you'd done differently?
I wish I'd had more faith and stopped to smell the roses along the way.
The last five years, while magical, were also tough, because we were both working so hard and often struggling to pay bills. I wish we'd stopped more to pat ourselves on the back and enjoy what we'd achieved. If I could go back in time, I'd tell myself from five years ago not to worry so much, that everything would work out fine!
What would you advise others to do in the same situation?
Say F&*K IT! Be bold. Be brave.
Write out your fears and address them. Be prepared to really work hard.
Also, I think it's important to always keep up momentum towards your goal. Don't get distracted.
What lessons could you take from Sarah's story to use in your own career change? Let us know in the comments below.