"I wanted to create something that would have an impact on the world."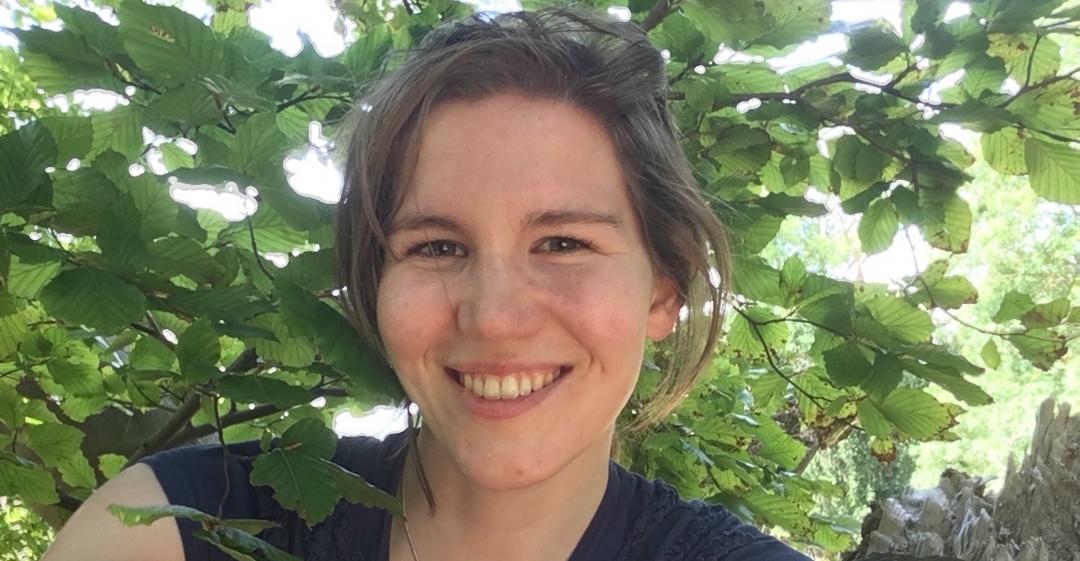 From Project Management to Events
What work were you doing previously?
I was working as a project manager in the charity sector.
I was responsible for managing the migration of scientists and their equipment from two legacy sites to a new site, over an eight-month period.
What are you doing now?
I am now running my own business – Trigger Conversations.
I create and run events for people to meet and have meaningful and stimulating conversations.
How did you feel in your work before you decided to make the change?
I enjoyed my job and it gave me many learning opportunities, but I felt like there was something missing.
Simply showing up from 9–5 each day to hit a predetermined set of milestones didn't feel like enough. I wanted to do something that I felt entirely passionate about.
I felt somewhat replaceable in my role. I wanted to create something that would have an impact on the world.
Why did you change?
My last job was on a fixed-term contract, so I knew that I would be going on to do something different at the end of it.
I spent a good six months looking into what was available in the project management space. I didn't set my mind to any particular role, although I found a couple I liked the look of and applied for (and didn't get!).
The change from employment to self-employment came when I realised that Trigger Conversations was both a concept people liked and one that had vision – a vision that I believed I could make happen.
When was the moment you decided to make the change?
I don't remember the exact moment when I decided I was going to take time away from employment to explore other alternatives, but I do remember thinking, after the first or second Trigger Conversations event, "It's now or never".
I had to either give it a go now I'd started, and try and make it a success, or go back to full-time work and continually wonder what might have happened if I'd tried.
For me, the decision was then easy.
How did you choose your new career?
My business came about because I was trying to find a solution to my problem – my boredom and frustration with the conversations I was having.
I tested out a number of events with friends to see if I could increase the chances of having great conversations, and this then led to designing an event format – the conversation menu – and committing to running a public event.
I didn't intend for it to become my 'career' or job as such, but when I knew that it was 'a thing' I took the opportunity whilst it was there.
Are you happy with the change?
Absolutely. I am loving my current life.
There is no denying that it's hard work, not to mention the psychological roller coaster of doubt that permeates many days. But, I'm loving the amount I've learnt over the last year and how comfortable I now feel in situations which I used to find fairly intimidating.
I'm also enjoying my independence and the sheer amount of opportunities that seem to now come along.
What do you miss and what don't you miss?
I'll admit that I've been lonely working by myself.
I really miss working as part of a team – having people to celebrate success with, use as sounding boards or simply to enjoy spending time with.
I make sure I get out a lot and interact with new people as well as friends. However, there's a difficult balance to be found between this and working – I constantly feel 'behind' in my workload.
I think that having structure at work was also a great thing – deadlines and defined working times really aided my productivity. Now, I find that I have to be very self-disciplined but that I also need to forgive myself more for not meeting my own high expectations. Otherwise, there is a constant sense of guilt every time I have fun when I know that the to-do list is not complete!
I'm a very independent person and I like to get involved in a large and varied number of things. I found this sometimes difficult when I was employed because of the need to be at work for most of my time, and because of the limited amount of days off.
Nowadays, I have much more freedom to choose how to spend the day – when to exercise, meet people, work, sleep and what my priorities are. Investing more time in self-care, for instance, has been really important because maintaining a strong mindset and self-belief is absolutely fundamental to building a business.
More than anything, I've found self-employment to be liberating and exciting – I have no idea what the next year will feel like and bring. So, I just enjoy the process of each day. It's not about the final goal.
How did you go about making the shift?
Whilst still working on a fixed-term contract I saved a lot of my income and invested it, so that by the time I left full-time employment I had a healthy sum to keep me alive until I could make enough profit from my business.
In the lead-up to leaving my job I also completed 'The Artist's Way' (a do-it-yourself creativity course) with a group of strangers (and now friends!) in London – this was an incredibly transformational journey and helped me to discover what I wanted to do, what I could do and gave me the confidence to give it a go.
In addition to doing this course I started to join networks online and at events. They were great for learning to talk about my business, finding resources, learning about others' experiences and generally for meeting a large number of awesome people. It was all about finding a tribe and spending time with people who were working towards something similar to me – they completely changed my assumptions about how life works and inspired me to keep on going.
Finally, finding people to mentor me, informally and formally, is and continues to be a great way to drive forward change. This includes reading lots of books by inspirational and successful individuals.
What didn't go well? What wrong turns did you take?
Starting a business, like starting anything new, is about taking risks.
I should have tried to run more events early on and sought out other markets (e.g. corporate) earlier in the year. Imposter syndrome combined with perfectionism meant that I had loads of ideas but never felt ready to just go for them and see what happened.
There was also a lot of self-doubt, which meant that some weeks were not that productive. And that, combined with the feeling that I was always behind, led to a lot of stress. I found that working while stressed often led to feelings of exhaustion and then actual illness!
Nowadays, having a more balanced week (less time out at events, more exercise and more time 'off') is helping this. Plus, trying to manage my expectations about how much I will achieve is important – success isn't overnight, success is a good day each day. Process, not product.
How did you handle your finances to make your shift possible?
Saving large amounts of my salary whilst working was incredibly important for the shift.
I also decided to live at home while I started my business because London rent was something I couldn't afford to have to pay.
Fortunately, I operated an incredibly lean version of my business such that I was in profit from the beginning and didn't get into debt (not possible with many other businesses, I know). Finance is always difficult as there's so much that needs to be considered – Facebook advertising alone can burn funds and not deliver much return!
What was the most difficult thing about changing?
The mindset.
Everything became dependent on me going out there to get it. That's a lot of responsibility and pressure; I had to have a large amount of belief in myself and my ideas.
Learning to believe in myself and listen to my intuition has been the most important, and perhaps the hardest, thing I have learnt so far. I write morning pages (a morning journal) every day and it has really helped the transformational process, but it's also made me feel emotions that have been uncomfortable.
This has taught me that discomfort comes with all change, but that it's a necessary and short-lived part of the process.
What help did you get?
I discovered that the world is full of awesome people who want to help you.
In the self-employment world giving others value is just a norm. The amount of times people introduced me to others, helped solve a problem I was having or simply just asked "How can I help you?" was and continues to be incredible.
Then there were friends and family that provided the support and encouragement when I was going through a period of self-doubt. No challenge is done entirely alone. We need people and life is much more enjoyable when they are there.
The help is always there – sometimes you just have to ask for it.
What have you learnt in the process?
I have learnt so much and continue to learn every single day. Here are a few nuggets:
Mindset change must come before behaviour change.
Don't find time, make time. And then schedule it.
The world owes you nothing.
Whoever you spend time with will influence your thinking norms.
Feel that hunch? That's your intuition. It's telling you what to do. Listen to it.
No matter how happy they look and seem, everyone – like you – is fighting some battle. Don't assume it is easy for others.
The best ideas are in the shower, cleaning, cooking and travelling. This is not dead time.
Your greatest critic? That's you. Be kind.
Just because a consultant or expert said it, it doesn't make it true. Question everything.
What would you advise others to do in the same situation?
Believe in your vision. Find a tribe. Love number one. Act with authenticity.
To find out more about Georgie's events, visit www.triggerconversations.co.uk.
What lessons could you take from Georgie's story to use in your own career change? Let us know in the comments below.