"It was a dream that I just had to give a shot."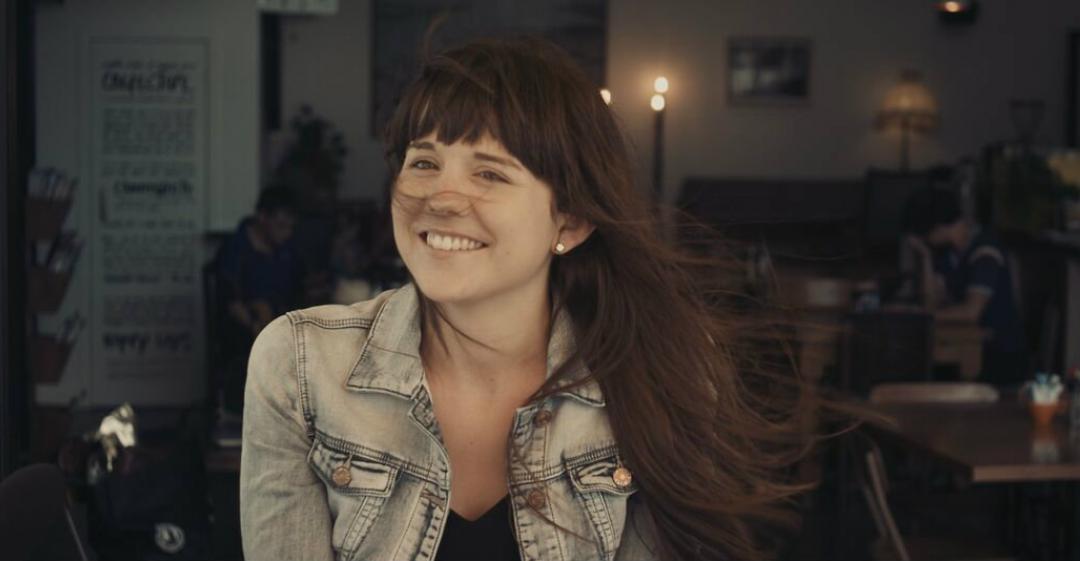 From Product Development to Gelato
What work were you doing previously?
I spent six years working at Fonterra, the dairy company.
Firstly, I did their Technical Graduate Programme and then I moved through roles in project management and new product development. My most recent role was working within Fonterra Brands doing new product development for yoghurts and desserts.
What are you doing now?
I have now started up Little 'Lato – a bespoke gelato company.
How did you feel in your work before you decided to make the change?
It was a really tough decision for me to leave!
I enjoyed Fonterra and had lots of opportunities to move and grow.
There were many perks to working in a corporate, such as having the ability to grow and develop in a broad range of areas, having experts to learn from, and having much more capital available to finance projects.
However, I was also noticing the challenges of working in a big corporate and becoming more aware of the benefits of working somewhere smaller / starting up my own thing.
In a big corporate, things can be very slow moving, especially in the product development space.
There are a lot of systems / structures, which I know are very important but which take a long time to get through. This makes it hard to be at the forefront of market trends, since by the time products get completed the trends are already met by other products which are quicker to market.
The time factor can also cause some projects to get cancelled in the later stages because the market or business priorities have changed. Perhaps I was unfortunate and had a unlucky run of projects that were cancelled; nevertheless, it can be disheartening to see so much work go into projects which then go down the drain!
Why did you change?
The main reason for the change was that this gelato business was a dream that I just had to give a shot.
I got to the point where I decided it was something I definitely wanted to do, and that the time had come to give it a try.
I'd also heard someone speak about how it's always a 'win or learn' scenario when doing something like this. It doesn't matter if it doesn't work out – you learn so much in the process that can help you with whatever you do! That was just further encouragement to take the leap.
When was the moment you decided to make the change?
About halfway through last year I decided that I wanted to give it a try.
I'd given myself last year to make my decision – whether I would stay at Fonterra, whether I would move overseas, or whether I would pursue my gelato dream.
The gelato dream won out.
How did you choose your new career?
Having my own food business has always been a bit of a dream.
I'm a massive 'foodie' and find so much joy out of working with food. I'm a bit of a gelato addict, so that part came naturally. Some people love chocolate, others cheese or coffee; for me, it's gelato! Ice cream is also a product I've had some business experience in, so that has helped.
The idea of doing something with gelato was sparked about three years ago when I got a scholarship to go to a gelato university in Italy. I saw how massive the gelato market was overseas (not just in Italy but all around the globe) and yet how small it was back here in New Zealand. This was surprising given that NZ had (and still has) the largest consumption of ice cream in the world.
I didn't know what 'doing something with gelato' would look like exactly, but it sparked the thinking process; I've been a journey since working out how that could play out.
Are you happy with the change?
Absolutely!
There are times when I still have to pinch myself to believe that this is what I am doing. It can be hard work, but I love the flexibility of being able to choose what I work on and when I do it.
One of the parts of Little 'Lato I love the most is that I can decide one day that a particular flavour would be a good one to develop, then the next day it's available for sale. No trialling, no systems / procedures, no approval steps; I just formulate the product and then go for it.
It's great being able to do the things that I love every day – things that I'm passionate about and that drove me towards this career back in the beginning.
Taking the leap was difficult – it was always going to be hard to leave the stability of an income, and the security of what I knew, to step out and do my own thing. Writing this makes me remember how much of a nerve-wracking decision it was. I have absolutely no regrets, though. I'm so glad I did it, and I'm excited for what's yet to come.
What do you miss and what don't you miss?
I definitely miss the security of having a stable income (which I'm sure is true for anyone in the start-up world).
I also miss the great people I used to work with, and the paid development opportunities that were available.
I don't miss having the rigid work hours, the many hurdles to get anything progressing (especially in a product development role), and the inefficiencies that exist in large businesses.
There are always going to be stressful parts to any job, but if you know that you're doing the work to build your own brand it's so much more motivating!
How did you go about making the shift?
I applied for a scholarship provided by the New Zealand Institute of Food Science and Technology, an industry organisation I'm part of.
The Mary Earle Travel Fellowship provides personal development through overseas travel – the idea is that the recipients do a bunch of stuff overseas that then impacts their career, their workplace and ultimately the New Zealand food industry.
To be honest, I applied for the scholarship initially because I just really wanted to go to the gelato university (out of interest / passion more than anything). I built a scholarship application around it, which involved visiting Fonterra sites / customers / suppliers overseas and also attending various conferences and food events. Then I got it!
It wasn't until I was in Italy that I was really inspired to do something with gelato back here in New Zealand. I'd always thought it would be cool to build my own business, but it was in Italy that I realised the opportunity here in NZ for gelato and started to think more seriously about doing something (sooner rather than later).
Being in Europe also took me out of my current situation and gave me a fresh perspective. Things such as attending conferences and hearing from senior leaders such as the Innovation Director of Nestle, as well as seeing the food products available in supermarkets, all inspired me to get back into an area of work I felt passionate about.
Next, I needed to decide whether a gelato business was something that could actually be possible, and in a short timeframe (before the gelato market became a saturated one here in New Zealand, too). I gave myself a year to make the decision and to learn as much as I could to prepare myself.
I also lived just down the road from Crave, a not-for-profit café owned by a collective of individuals who are keen to make a difference in the community. Crave has a goal of 'doing good in the hood'; the café is a way of helping people connect over great coffee and food. I loved the whole ethos.
I met Nigel Cottle, one of the owners, through friends and began conversations about gelato and whether this could be a fit for Crave Café (long before I actually had plans in place to do anything). The conversations just seemed to continue and so it was an obvious choice to use Crave as a place to validate the business concept and get something off the ground.
As other developments in the surrounding area were announced and confirmed, the idea of doing a gelato bar at Crave was then decided quite quickly. This was largely with the goal of getting a dessert option up and running at the café before the area was filled with other options!
I did a business course in the evenings through Mum's Garage, and spent my weekends trying to develop recipes, create a business plan and work through details with Crave.
Then it was a matter of resigning from my job and giving it a shot!
Crave has been incredibly supportive in helping me get set up; they've invested in me as a person as well as my business. I am very grateful and know I probably wouldn't be where I am today if I hadn't had that support in my journey to date.
It was one of the busiest times of my life getting it all up and running, but it's awesome looking back now and seeing how it's all become a reality.
What didn't go well? What wrong turns did you take?
You can never predict the challenges that come up.
Almost everything that could have gone wrong has done so – from issues with getting equipment plumbed in, to freezers breaking down, to power cuts ruining all my stock.
Each challenge has been a learning experience, though. I've just kept going, one step at a time.
How did you handle your finances to make your shift possible?
I had a build-up of savings which was beneficial, but I quickly realised that things were costing more than I was predicting.
In hindsight, I could have saved more before starting (rather than venturing around the world on overseas travel), but oh well, no regrets!
What was the most difficult thing about changing?
The most difficult thing was balancing my workload and ensuring I didn't completely burn myself out.
Also, it was hard to learn which jobs could be delegated early on, and then trying to action this. In some cases this even meant paying people (despite cashflow being tight) to free myself up to focus on the bigger picture and how to grow the business.
What help did you get?
I have had an amazing crew of people around me which has been so beneficial.
The Crave Community has been incredibly supportive with getting things up and running and making it feasible to get started.
I am also lucky to have a dad who is a chartered accountant and who can help with the financial side of things, and then a range of friends involved with design, marketing and website development.
More formally I completed the Co-starters programme with Mum's Garage and have had many conversations working through ideas with Natalie Robinson. I'm now involved with the Sprint Develop programme that's run by the Massey University E-centre and am finding this invaluable for working through potential plans for growth.
As a general rule, I constantly try to surround myself with people whom I can learn from in life!
What resources would you recommend to others?
Mum's Garage has a great range of workshops that you can do to validate ideas and get yourself equipped to start.
The Massey University E-centre also has a range of programmes to help support entrepreneurs; they also have some really valuable networks that you can be connected with.
What have you learnt in the process?
These first seven months of Little 'Lato have produced some of the biggest learnings of my career to date!
I've learnt about building and marketing a brand (particularly through social media), generating financial forecasts, company structures, investment raising strategies, and so much more. The learning is continuous and constantly changing!
What would you advise others to do in the same situation?
One of the biggest things I learnt in the early days was to break the idea down to the minimum viable solution for what you are trying to do, then just give it a shot.
You don't need to worry about fleshing out every last detail for how you want to scale up and reach your big goals. Generally everything changes as you are up and running anyway.
Just work on the smallest viable solution, validate that this can be successful (really important), and focus all your efforts on getting this part to market first. It's great to always have a vision for how this can grow, but don't be overwhelmed with all of the details of this before you even start.
To find out more about Hannah's business, visit www.littlelato.nz.

Hannah had practical support to start her business from Mum's Garage. Find out more about their programmes here.
What lessons could you take from Hannah's story to use in your own career change? Let us know in the comments below.