"I felt exhausted in the mornings and could barely get out of bed."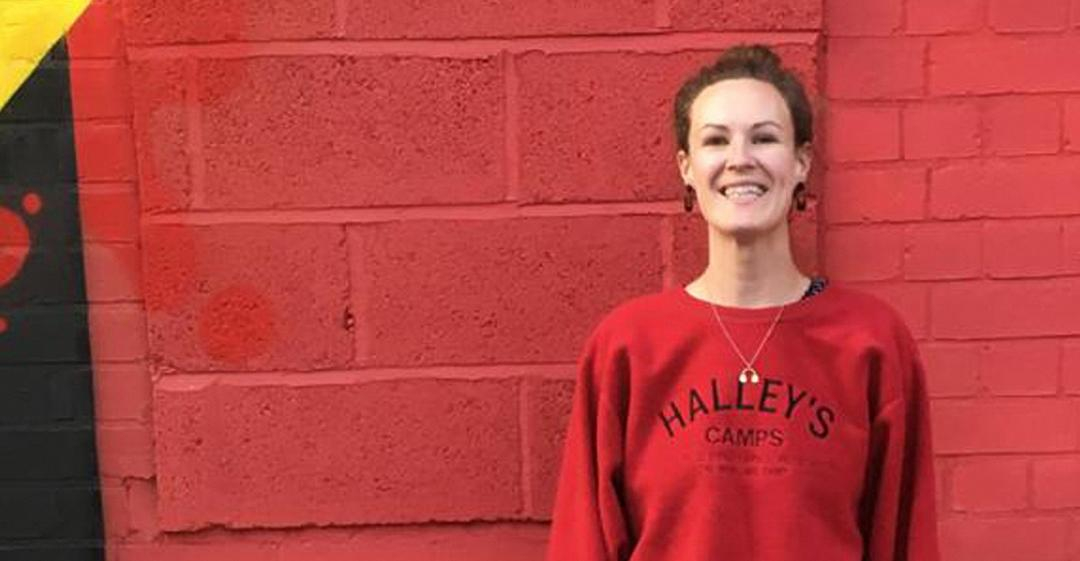 From Product Design to Illustration
What work were you doing previously?
For seven years I worked in the product design and engineering fields.
I started my career at Dyson, designing vacuum cleaners for manufacture. I then moved into medical product device design creating inhalers and injector pens.
What are you doing now?
I work part-time as an illustrator and part-time as a receptionist / administrator for a local GP.
My week is split 50/50. I love having the structure of a day job to get me out of the house, working within a team of lovely people and of course bringing in enough money to cover my basic needs including rent, bills and food.
The other half of my week is spent on self-initiated illustration projects and commissions.
How did you feel in your work before you decided to make the change?
At the beginning I loved my work, especially having access to incredible workshop facilities, as there was nothing more satisfying to me than making something by hand.
As time went along I found myself feeling incredibly demotivated by work and began questioning the purpose of my job. I worked for four years creating new plastic products to sell to consumers under re-vamped ideas of style and function. In the end it felt like I was contributing to our materialistic culture; I needed to leave.
I decided to move towards medical product design instead and felt that at least the devices I made would be helping people to live good lives. After another three years it seemed to me that for every excellent product there was a device that again was purely about consumerism, putting pharmaceutical companies' wealth over the actual needs of the patient consumer.
At this point I sank into a depression. I stopped engaging with work and would leave the office at midday and go home. I felt exhausted in the mornings and could barely get out of bed.
I would forgo the ten-minute cycle to work for a 45-minute walk instead, just to delay the start to my day.
Why did you change?
I had a strong feeling that I needed a more creative, artistic outlet.
I spoke to managers about working in a more visual creative team at work but it felt too corporate, and my skills were out of date too.
In the end I began painting in the evenings to take my mind off work. I just loved it.
At first it was mainly watercolour paintings of animals I found online. I became a little frustrated by my own ability, copying images on Google was all well and good but it became repetitive. I knew I was interested in illustration, so I began exploring courses.
I had some money saved and found a two-week course in illustration based in Porto, Portugal, that summer. Feeling impulsive, I bought my ticket, took time off work and off I went.
The course was a fantastic introduction to various illustration techniques including screen printing, life drawing, sketching on location and digital illustration. There were 13 of us from 11 different countries and I was the only British person. It was wonderful being in Porto, learning from incredible illustrators including Andre da Loba and Jose Manuel Saraiva.
In particular the class led by Mariana Rio stood out for me. Her work is so beautiful and she had forged a career change of her own. It was inspirational.
When was the moment you decided to make the change?
On leaving Porto I was determined to make a change, stop working in offices, stop working on projects that I couldn't morally justify, and move my career in a direction that I was fully in charge of.
At this point there were a lot of quick changes to make. I quit my job; moved with my boyfriend to a smaller, cheaper house; enrolled on an illustration MA with Falmouth University's distance-learning programme; and I started looking for a part-time job.
How did you choose your new career?
I had already settled on freelancing, I just wasn't sure how this would take shape.
Studying an MA in illustration was the first step. I had a loan for the course and it allowed me time to work out if this was what I really wanted to do. A lot of freelancers have two jobs so this was something I accepted would be the norm for me.
Immediately after leaving engineering I became slightly obsessed with garden shows for a while, I think this was a direct reaction to working at a desk for so long.
My first part-time job was at a garden centre. I knew nothing about plants. One particular moment stands out when a customer asked me for a plant called 'Lavetera' and I pointed her in the direction of the toilets.
While I soon realised I wasn't green-fingered, I loved working outdoors and enjoyed having two days a week to dedicate to illustration.
Are you happy with the change?
I have less money, but I am so much happier.
My admin work covers my basics, and every time I have a paid illustration commission I feel a greater connection to my achievement and earnings than before.
And if I want to have a day of and go for a coffee and a walk through the park, I can.
What do you miss and what don't you miss?
I miss my colleagues.
I had some great friends in my previous work. We have kept in touch though, and many of them have moved on to new jobs now too.
I sometimes miss not having to think about money, but I think I used to spend my income on stuff just because I could. Now everything I buy has to be considered carefully.
I don't miss the corporate environment. My time used to be logged to make sure I was being at least 75% efficient in my work. There's nothing more demoralising than monetising time.
I also don't miss the lack of choice and autonomy I used to experience with work.
How did you go about making the shift?
I always felt it was quite impulsive, but actually I'd thought about it for a long time.
I took courses as a way to get a feel for the new profession and I looked into other illustrators to see how they made it work.
My part-time job gave me breathing space, so there was less monetary pressure on my illustration work.
I'm still at the beginning of my freelance career but it feels like the best decision I've made.
What didn't go well? What wrong turns did you take?
Sometimes I wonder if I should have studied art / illustration at undergraduate level and never gone into engineering at all, but then again, I think all of my work experience has played into the type of illustrator I am now.
Some people view career change as having failed, but the truth is that we're all changing all the time. Our tastes, likes and attitudes change. Following our interests is good for our overall mental well-being.
I don't have any regrets, I wish I'd made the decision a little earlier so that I avoided falling into a depression at work, but maybe that was the low I needed to push me on to something new.
How did you handle your finances to make your shift possible?
I planned all the meals each week for my boyfriend Fred and me.
We budgeted £75 ($100) a week for food; and if we wanted alcohol too we had to buy our own, that was the rule. Fred sorted the bills, and was in his element making a spreadsheet. I often had to say no to social events but it felt like a means to an end.
Career change must be catching. Shortly after I left my job, Fred applied to graduate medical school. He was accepted onto a course in the Midlands and we moved again. I was in my second year of my MA, so we both settled into a frugal life.
What was the most difficult thing about changing?
I think the initial decision was the hardest.
My parents both stuck at one career their whole lives and as my role models I worried I would be letting them down somehow.
When I told colleagues I was leaving, people told me how brave I was. They also warned me that it was unwise to leave a job and "Who knows what the economy will do!?"
I saw a cartoon recently about art that could be applied to many careers. It read "Everyone tells you how hard it is to be an artist, but no one tells you how hard it is not to be" and pictured some poor soul sat at a desk looking miserable.
What help did you get?
I took out a loan for my MA.
I couldn't study at undergraduate level as I already have a student loan to pay off, but Student Loans provided support for university fees and this was a great help.
My boyfriend was the biggest support, encouraging me all the time and often treating me to a coffee in town when moths were flying out of my wallet. He has also supported us on trips, paying for fuel after I sold my car. Now he is a student too so everything is split 50/50.
What resources would you recommend to others?
Student Loans were crucial to my being able to afford to study. The MA was essential to my progression as an illustrator.
Falmouth University now offer many online distance-learning creative courses, and many of my cohort were also going through career changes or retraining after having children.
What have you learnt in the process?
I worry less about what people might think of my choices and worry more about missing opportunities.
I take more time to think about what I do and don't like when it comes to work and I've made rules for myself. For example, I don't want to work for mass consumer companies. I really like working with local independent businesses and for good causes.
I recently created some illustrations for a human rights charity called 'The Rights Practice', adding illustrations to add an obvious human element to the cover of their articles.
I've learned that career changing costs money, but the satisfaction of doing something you love is worth cutting back on cappuccinos, new clothes and trips.
I used to think my working life would naturally direct me to a fantastic job if I just kept my head down and took the opportunities that were offered to me, but in reality you have to carve those opportunities out for yourself.
I've also learned to try things out as much as possible, as every experience that is different to your current situation is valuable. Working for a garden centre wasn't for me in the end but it taught me to live on a budget and that I didn't want to work in an office again.
What would you advise others to do in the same situation?
If you're considering changing career, try to simulate it for yourself first. In essence, try before you buy.
Begin putting some effort into that career in your spare time – maybe go on an evening course or a weekend excursion where you can try out elements of that career. Use YouTube and Instagram to learn if money is tight.
Courses are great as they buy you time to really think about what you want to do next. And in my case they helped solidify the decision I was to make.
Look at and speak to others in your desired field about their work, and picture yourself in their position.
Work out a budget. Planning your food and bills, etc., can really help you cut costs.
It's actually really difficult working at a job you hate instead of following your dream.
To find out more about Emily's illustration work, visit www.instagram.com/emilykayeillustration
What lessons could you take from Emily's story to use in your own career change? Let us know in the comments below.