"I didn't feel a 'calling', and I wasn't passionate about the work."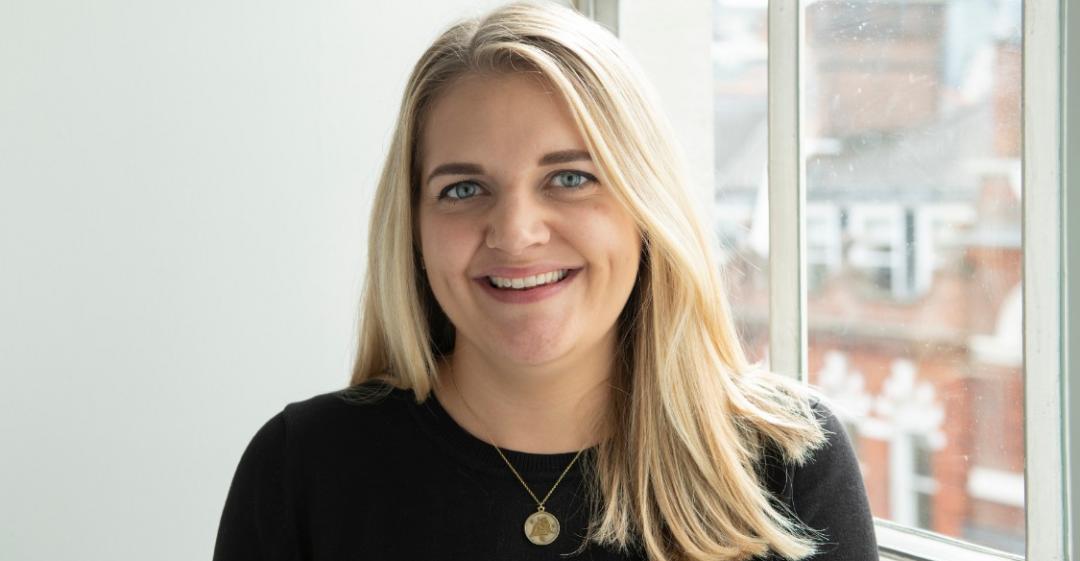 From PR to Nutrition
What work were you doing previously?
I was a full-time PR consultant, working in an agency.
My area of expertise was healthcare, specifically global pharmaceutical clients.
What are you doing now?
I'm a nutritionist.
It's a varied role which includes one-to-one work with patients, public speaking and corporate consultancy.
I still work part-time as a freelance PR consultant, so I suppose I've got a portfolio career!
How did you feel in your work before you decided to make the change?
There were days that I loved the fast-paced nature of the work.
I was good at it and found that I was rising through the ranks quite quickly. I liked that through my work I was able to help people in need, albeit in a bit of a disconnected way.
But something didn't sit right with me. I found the work unbelievably stressful and I kept coming back to this feeling that it wasn't quite right for me.
Why did you change?
Two big reasons.
Stress – I found life in an agency exhilarating but very stressful.
The fast-paced nature of the work, the 'always on' approach and the long hours ended up taking their toll. Much of that I need to take responsibility for as I wasn't creating strict enough boundaries, but ultimately I was burnt out and not enjoying life very much.
The other reason was purpose, which was lacking for me. Other people I worked with seemed to love the work and get a lot from it, but it left me cold. I'd mistaken being good at something with thinking that it was something I should be doing.
I didn't feel a 'calling', and I wasn't passionate about the work.
When was the moment you decided to make the change?
I was at a point of seniority where it felt like it was now or never.
The next promotion for me would have seen me taking more of a leadership role, but I felt hollow when I thought about it. I simply didn't love the work enough to take the responsibilities associated with the next rung on the ladder.
I felt inauthentic staying in work that didn't satisfy me.
How did you choose your new career?
I took part in the Careershifters Career Change Launch Pad.
Through the various coaching exercises I did on the course, I kept coming back to health. I'd previously explored psychotherapy (something I was partially trained in thanks to an earlier attempt at a career change), but something wasn't clicking.
It actually all came down to a conversation I had on a group coaching call as part of the course. One of the group asked where I'd go in a bookshop if I was given a £50 ($65) voucher – a genius question. I said it would be the health section but also the cooking section. In fact, I'd look for a book that talked about food and health.
The penny dropped. I felt a bit sheepish that I hadn't connected my two interests before!
Are you happy with the change?
Yes.
There've been some significant challenges along the way but I feel like I've found something I really care about.
Now when I meet people and they ask what I do, I say 'I'm a nutritionist' with a massive smile on my face.
I've found work that I can get lost in for hours without feeling the pull of social media, which I think says something!
What do you miss and what don't you miss?
I really miss being part of a permanent agency team.
One of the reasons I stuck at PR for so long was the people. Brilliantly smart and fun people. I get some of that from my freelance consulting work, but it's a bit different not being a permanent member of the team.
And as I'm now self-employed I miss having a line-manager (yes, really) and the certainty of a fixed salary each month.
But I don't miss the stress. Yes, my new life has its stresses but it's not quite the same. I don't miss the politics of working in a big organisation.
And finally, I don't miss feeling lost and emotionally disconnected from my work.
How did you go about making the shift?
I handed my notice in.
I knew I had to get out and I was on a pretty long notice period. I'd immediately looked into setting up some freelance work to keep the bills paid.
Two days after the penny dropped about what I wanted to do, I was speaking to colleges about their courses. A week later I was having an admission interview. When I know something is right, I move fast!
Fast forward two months and I was packing up my school bag and working my first freelance contract at the same time.
My qualification took three years part-time. I worked throughout, either three or four days a week. I was in college one day a week and then had eight to ten hours of self-directed study each week, with more during exam / assignment time.
What didn't go well? What wrong turns did you take?
It was gruelling.
Working and retraining (and also getting married at the same time) really took it out of me.
I was completely knackered by the time I qualified last year. It was a shame because towards the end of my period of study I was beginning to resent the training, as I felt like I didn't have a life between work, lectures, assignments and clinic hours.
If I was to have my time again I think I'd try and work a little bit less if I could. Reducing the number of days per week and / or taking a month or so off around exams.
How did you handle your finances to make your shift possible?
I worked alongside making the shift.
There was no other way, as I'm the main wage-earner in our family. Luckily I'd reached a stage of my PR career that I was senior enough to take on part-time contracts that were well paid.
I emptied out my savings to pay my tuition fees and made sacrifices elsewhere to help make ends meet.
What was the most difficult thing about changing?
I found the whole process pretty tough – as mentioned above.
It was hard to go back to school again. I loved learning but the course content was complex, and it took a lot of hard work to understand the huge volume of information.
My confidence also initially took a bit of a hit. I went from a job where I knew what I was doing to a new world where I was a total newbie. That was hard!
What help did you get?
My husband was my biggest cheerleader and supporter throughout the three years. He quizzed me before exams, proofread my assignments and wiped away my exhausted tears when I thought I couldn't do it.
My friends and family were also amazingly supportive, especially during exam time when I was completely frazzled.
What resources would you recommend to others?
The Careershifters blog – it's brilliant to hear stories of how other people have managed to make a change.
I also found Jen Sincero's You Are A Bad Ass hugely motivating as I made the change from employee to business owner.
The Calm meditation app really helped to get me through the rocky period when I was mid-shift.
What have you learnt in the process?
That I deserve to do work I enjoy.
And that it's possible to find work I enjoy, that benefits the world, and pays the bills.
But also that the things I found stressful about my old job will probably follow me wherever I go. I'm a perfectionist, so there's always a danger that I will get stressed by work. But now I have purpose behind my work I find it a lot easier to manage.
What would you advise others to do in the same situation?
Get really clear on your 'why', that's what will power you through the hard bits.
Build up a support network of people around you who can be your cheerleaders and help you remember why you're doing this.
Just get started. The first step is the hardest and then it gets easier.
Dare to dream that you can find work that is fulfilling and worthwhile.
To find out more about Lottie's services, visit www.lottiewilliamsnutrition.co.uk.
Lottie took part in our Career Change Launch Pad. If you're ready to join a group of bright, motivated career changers on a structured programme to help you find more fulfilling work, you can find out more here.
What lessons could you take from Lottie's story to use in your own career change? Let us know in the comments below.