"Nothing was ever good enough."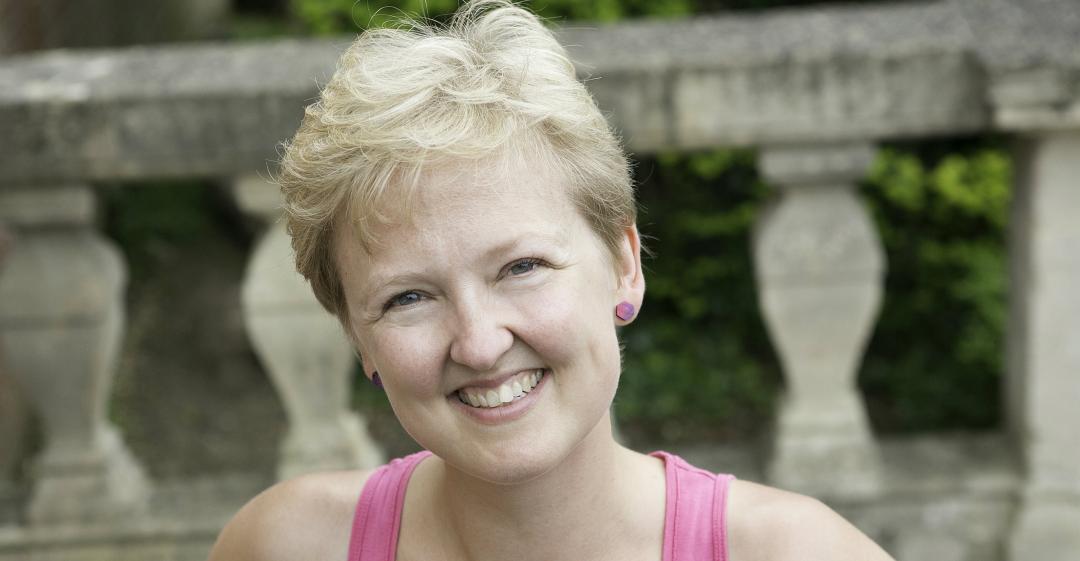 From PR to Fitness
What work were you doing previously?
I was working as a senior PR consultant in a technology PR agency.
What are you doing now?
I'm a group fitness instructor and studying to become a personal trainer.
How did you feel in your work before you decided to make a change?
Not great.
Nothing was ever good enough. If anything ever went wrong, fingers were always pointed. There was never any support from the company: better resources or support with clients, etc. It was very demotivating.
Why did you change?
I'd just finished my second period of maternity leave.
I was aware of some unpleasant things going on at work with my former colleagues whom I respected and liked, and I wasn't looking forward to going back.
I felt that if I was going to have time away from my children, the expense of childcare and the stress of going to work, I had to be doing something that I enjoyed.
When was the moment you decided to make the change?
I wasn't happy with my daughter's nursery and had withdrawn her.
From a purely practical point of view, I was a bit stuck about getting back to work. I also knew that if I did it, there would be no getting out.
So, I cut the cord and never returned.
How did you choose your new career?
When I was back at work before my second pregnancy, I realised that the highlight of my day was going out to lunchtime Pilates, or taking a run out down by the river.
I knew then that I wanted to do something I loved, and that fitness could be the answer.
Are you happy with the change?
So happy! In fact, I couldn't feel happier.
I've taken the Les Mills Body Attack certification in recent months and am getting busier by the day, my own local class is really taking off, and I've kicked off my PT training, which I think will be exciting.
I really haven't looked back.
What do you miss and what don't you miss?
I don't miss much to be honest.
The nice whack of the monthly salary was of course helpful, but it didn't really feel worth it in the end.
I miss the people I used to work with, but most of the nice ones have left as well anyway, and we still keep in touch. The industry itself is pretty fake and self-serving, so I feel I'm well out of it.
How did you go about making the shift?
My first rung on the ladder was Exercise to Music training, which was scary as I had no idea if I would be any good at it, and I didn't feel very good at it at all at first.
That feels like a distant memory now. I've been teaching my own class for a year. Once I felt confident in my craft, I undertook the Body Attack training, which has just been amazing. But I also realised I wasn't going to make much money from group exercise alone, and I wanted to improve my professionalism, so I decided to take a level three personal training qualification.
I was incredibly lucky to have received an inheritance that enabled me to pay for this training as well.
What didn't go well? What 'wrong turns' did you take?
When setting up my own class, I think I paid too much for advertising that didn't provide any returns.
I've also learnt not to try to be all things to all people and not take anything personally.
How did you handle your finances to make your change possible?
It was very tight at first, but the inheritance I received helped hugely, and I'm starting to earn a bit more now.
What was the most difficult thing about changing?
Believing I could do it.
It seemed like such a massive hurdle and distance to travel, but the time has gone so quickly and it's been a great experience.
What help did you get?
My husband is a huge support, and was the one who gave me the green light to pursue my passions.
Without his support – financially, emotionally, mentally and physically (looking after the children!) – it wouldn't have happened at all!
What resources would you recommend to others?
For me personally, it made a real difference to pick a job I had to train for.
I never had any formal training in PR, which always made me feel like I'd missed out on something or that there were gaps in my knowledge I wasn't aware of (although I don't think this was at all the case). So, I would recommend trying to get a qualification that gives you the confidence to take your first steps.
What have you learnt in the process?
That I am capable of so much more than I thought possible.
Life can change quickly and it's so short; I can't waste time doing things I don't enjoy.
I also learned to put myself first, rather than the company that I worked for.
What would you advise others to do in the same situation?
Go for it and don't look back.
To find out more about Emma's fitness business, visit www.facebook.com/funandfriendlyfitness.
What lessons could you take from Emma's story to use in your own career change? Let us know in the comments below.