"I finally felt that I was correcting my career path to what it always should have been."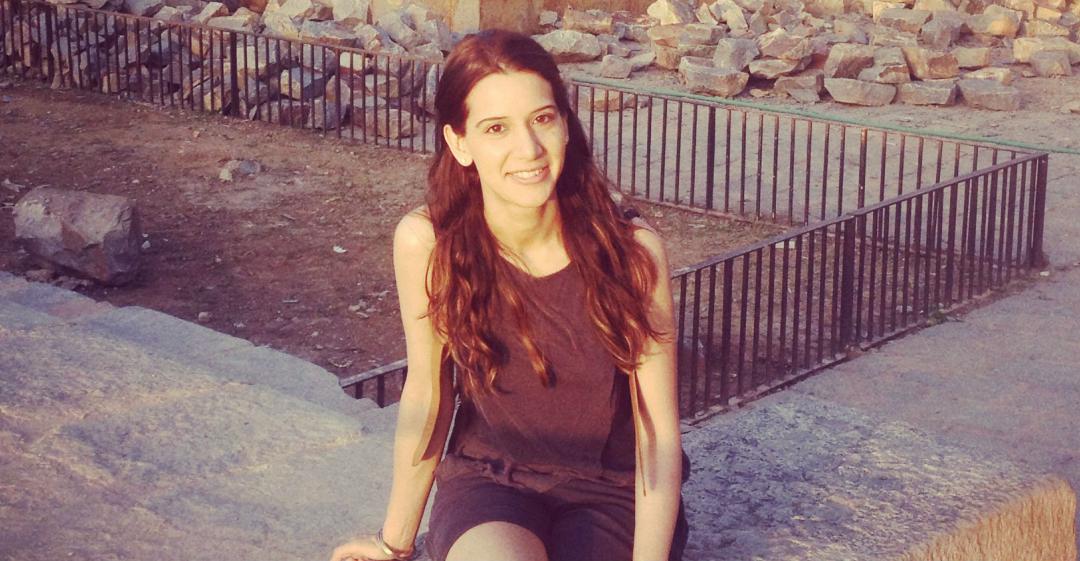 From PR to Art
What work were you doing previously?
I began my career working in Fashion PR.
What are you doing now?
At the moment, I'm working for a charity that exhibits art created by prisoners, and I'm also illustrating in my spare time.
Why did you change?
At university I studied for a BA (Hons) in Business Management, but I never really took to it. I wasn't good at it and I didn't enjoy it in the slightest.
I took a year out to work in Fashion PR, before going back to finish my studies. After I graduated I had the opportunity to go to Japan to teach English. It was too good a chance to miss. It turned out to be a very creative time for me. I started drawing in my spare time and gradually I began to develop the confidence to pursue art.
I finally felt that I was correcting my career path to what it always should have been – art.
When was the moment you decided to make the change?
When I realised that I would regret it if I didn't.
I knew that if I didn't study art when I had the chance and money to, it would always be something that I'd regret later in life.
Are you happy with the change?
Absolutely, I couldn't be happier.
I knew that studying art was right for me as soon as I walked in that art studio on day one. I felt so at home there and every day felt like a treat.
What do you miss and what don't you miss?
Fashion PR was a crazy world.
I miss the creative projects I worked on. I don't miss the ridiculous pace.
How did you go about making the shift?
While I was in Japan I gradually built a portfolio of drawing work. I realised that this would allow me to apply to art college. On returning to London, I went for it, and I got in!
My next step was firstly volunteering at, and then later getting a job with, a major museum in London. From there, I went on to do a Conservation Internship with the National Trust and then spent some time in India working for an Artist. I also studied for an MA in Curating Contemporary Design.
Last year I took up illustrating and decided to open a stall at Spitalfield Markets. It's been an incredible experience and I've met loads of people, some of whom have become clients for private commissions.
Really, it was being abroad in Japan that changed everything. Suddenly I found myself in a country where not everyone understood me and I didn't always understand them. It gave me space to go 'wild' and be creative. I even started to learn how to play the drums and was eventually in a band. I started drawing loads and carried a sketchbook around with me everywhere I went. It was these sketchbooks that impressed my art tutor when I had my interview for my course at art college.
What didn't go well? What 'wrong turns' did you take?
My wrong turn was my degree; however, without it, Japan would not have been possible, as the programme I joined required a degree in any subject.
How did you handle your finances to make your change possible?
I'd saved a bit of money whilst working in Japan, so I was able to pay my tuition fees when I started my foundation course in art and design.
I was able to pay for my later MA in Curating Contemporary Design by having a second part-time job.
When I began working at the market last year, I had very little money to do it. But I managed to create a space I was really happy with – one that represented me and my work, all within a small budget.
What was the most difficult thing about changing?
When I returned to London to go to art college, I didn't believe I'd be good enough. But I proved myself wrong!
The biggest challenge was getting out there and making it happen for myself. Being slightly older than the others on my course could have put me off, but actually in the end I think my age helped. I'd been observing art for years; I think my work was thoughtful and a lot more informed as a result.
What help did you get?
I got a lot of encouragement and advice from my art tutors.
Later I received a lot of support from my colleagues at work while I was doing my MA in Curating Contemporary Design.
What have you learnt in the process?
Loads! Being in the art and design industry has completely changed my life, and world.
In the process of making the decision to go back to school and take a different path, I learned that I was always meant to be on that path; it was just a matter of time before I found it.
Since I've started illustrating, I've picked up loads of new skills and techniques, simply by experimenting.
What do you wish you'd done differently?
This is a tricky one.
I could say I wish I'd not done my business degree. But then again, I did eventually correct my path, and actually that business degree played an important part in my story.
What would you advise others to do in the same situation?
Take up courses in what you're passionate about. One of the most gratifying things you will get out of it is meeting like-minded people.
What resources would you recommend to others?
Try Hotcourses, or go directly to university websites to find short courses that offer a taster in the subject you're interested in.
Meet-up groups are also great for pursuing an interest.
I began volunteering at the museum I worked at, before I became an employee there; I'd recommend exploring this as an option if you have the time.
What lessons could you take from Nami's story to use in your own career change? Let us know in the comments below.