"I hated the lack of flexibility."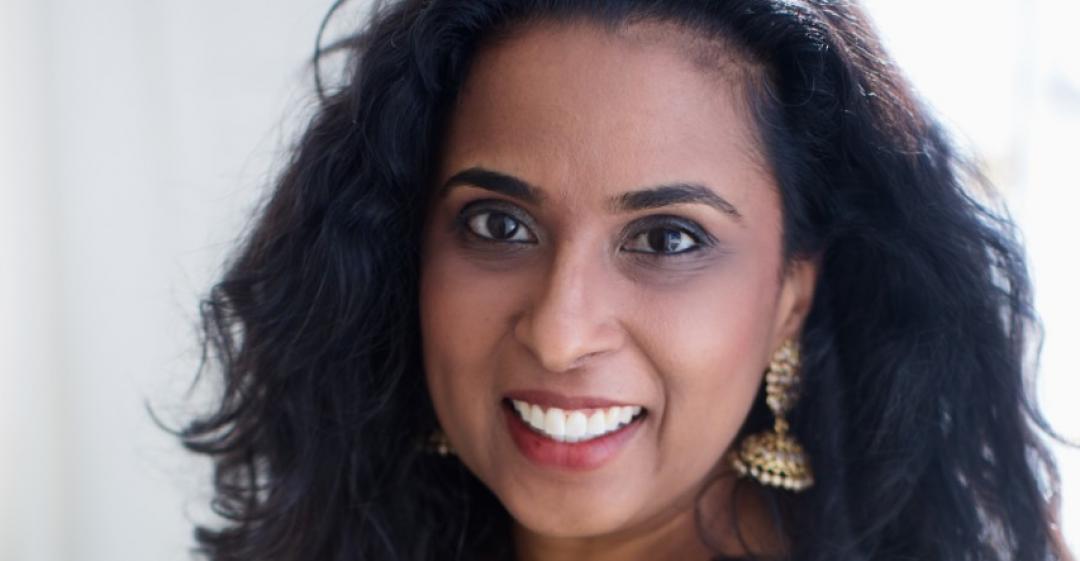 From Physician to Academic and Writer
What work were you doing previously?
My initial career was as a general paediatrician.
I went to medical school and public health school at Johns Hopkins University. After graduating, I did my paediatrics residency and fellowship training at Albert Einstein Medical College and Columbia College of Physicians and Surgeons in New York, and joined the faculty there.
However, I soon began the slow transition to less clinical / patient care and more teaching and writing.
What are you doing now?
I am a full-time college faculty member, and New York Times Bestselling children's fantasy writer.
For the past five years, I've been full-time at Columbia University dividing my teaching time between the Graduate Programme in Narrative Medicine, the Institute for Comparative Literature and Society, and the Center for Ethnicity and Race Studies.
For the past four years I've also been a successfully published New York Times Bestselling children's author – my fantasy adventure series – Kiranmala and the Kingdom Beyond (The Serpent's Secret (2018), Game of Stars (2019), The Chaos Curse (2020)) and I have two other books (not publicly announced yet) coming out next year.
Combining my academic teaching and writing with children's fiction writing may seem like two disparate careers, but to me all my careers are about storytelling / story listening. Even more importantly, they are about power – thinking about and trying to address issues such as who speaks and whom is spoken for.
How did you feel in your work before you decided to make the change?
I left clinical paediatrics not because I didn't love the actual work of it.
What I hated was its lack of flexibility, and medicine's inability to care for the needs of its workers.
I loved caring for other children as a paediatrician, but resented not having time to be home with my own. Since I was married to another physician, there was no flexibility on my husband's end either.
This is a big reason I went into medical education and narrative medicine, actually. How can a system of education expect to create caring physicians, if they don't care for those physicians when they are young / in training? In other words, it's inevitable that the abuses of the medical classroom get eventually filtered into the way those future physicians treat their patients in the clinic room.
We must change medical culture and its professional expectations.
Why did you change?
For me, family is paramount, and despite much criticism from my colleagues and friends at the time ("You spent all this time getting such rigorous training, how can you throw it away?"), I knew the right decision for me was to step back (and eventually, entirely away) from clinical work to care for my children the way that I wanted to care for them.
Teaching and writing gave me the ability to be far more flexible, work from home, and still care for my children.
When was the moment you decided to make the change?
There was no dramatic singular moment I decided to make the change.
It was a slow process of self-examination and 'presence' with my own priorities, if that makes sense.
I'm an immigrant daughter, brought up in an activist and politically aware household. My parents were very clear that education was the only thing they could offer me – there was no inheritance, trust fund, or network.
Since neither of my parents are physicians, I had a romanticised view of medicine. I sincerely thought of it as an avenue of social justice and a tool of social change. I didn't realise what a conservative institution it is in so many ways.
I don't regret going into medicine. I'm still a doctor; it's my training. I view what I do in classrooms and what I do in my children's books as healing work. It's all storied work. It's all work that I hope changes the status quo and eventually the world.
How did you choose your new career?
I've always loved teaching, and writing. I've always done both.
Teaching in a classroom setting, creating an environment of co-learning and co-problem posing (I'm inspired by Brazilian educator Paolo Freire and American writer / educator / activist bell hooks) is what I was meant to do. I'm alive in the classroom. I'm full of joy when I see the generations now of students I've taught.
It comes from a similar place as my parenting / mothering / doctoring as a paediatrician – I adore young people, teaching them and learning from them.
It's the same passion that drove me to become a children's writer. Working with and for young people gives me hope for the future of the world, and it makes me humble about my sacred and critical role in educating our future leaders / creators / politicians / doctors / parents.
Are you happy with the change?
I couldn't be happier.
Not everyone gets to do what they were meant to do. Teaching and writing also allows me to keep learning, keep growing.
I'm never stagnant but always able to challenge myself and push myself – teaching keeps me on my toes, keeps me growing, and now this wonderful new career in children's writing is helping me grow my skills in ways I never dreamed.
If I couldn't keep learning I would be miserable, so I feel incredibly lucky to be in this place.
What do you miss and what don't you miss?
People always ask me, "Don't you miss being a doctor?", which actually I find offensive.
I am a doctor. No one can take that away from me. I can always go back to it.
And now, I do the work of healing, just in different ways – in the classroom instead of the clinic room, and in the pages of a book in which children can see themselves celebrated and represented.
How did you go about making the shift?
I simply worked long enough at my institution, and published widely enough, and was popular enough of a teacher that my transition from clinician / medical faculty to non-medical faculty member was fairly easy.
My transition to children's writer was definitely a bit harder – it took me years to get my first novel published! (I was widely published as an academic and essayist, but wow that first children's book was near impossible to get out there!)
What didn't go well? What wrong turns did you take?
Regarding my academic life, my institution considers my MD / MPH a 'nonterminal degree', so I'm not eligible for regular tenure.
That has been a source of incredible frustration, although some wonderful deans and colleagues who believed in me have made a path for me to become a full-time faculty member.
Regarding my children's writing career, I had two prior literary agents before my current wonderful one, and suffered many rejections prior to finding them. When I was with those agents, we sent out SO MANY submissions to editors and always got similar responses: "I don't relate to the (brown immigrant daughter) voice" or "We love your voice, but can you write a realistic fiction story about your protagonist's cultural conflicts with her parents?" Ten years ago, publishing couldn't imagine a funny, fast fantasy adventure series starring a brown immigrant daughter protagonist.
Due to the work of We Need Diverse Books (WNDB, with whom I now volunteer) and other such organisations, the publishing landscape has fortunately changed – and continues to slowly change for the better. Four years ago, I had a six-house auction of publishing houses bidding on my book and got a wonderful deal for two books. Yet, it took me so long to get here (time that in retrospect I cherish because it let me improve my craft) but at the time it was demoralising and discouraging to no end.
How did you handle your finances to make your shift possible?
I'm lucky enough to have a partner who didn't change his job during this entire process.
However, in return I was balancing multiple jobs while raising our children almost single-handedly since his (medical) career was so demanding.
What was the most difficult thing about changing?
It's difficult – and invigorating – to be a beginner again, having to prove yourself over and over.
I often wonder why I do it, why I don't just rest on my laurels, why I keep opening myself up to self-doubt and critique.
But for me, changing careers (now three times) has been part and parcel of my own desire for constant learning and growth.
Starting over from scratch and learning something brand new is incredibly exciting.
What help did you get?
I've mentioned my husband and children, deans and colleagues who believed in me, as well as the organisation WNDB.
My parents and immigrant community has also been incredibly supportive, as well as the children's writing community, where I've found so many teachers, friends and role models, including a writer's critique group without whom none of this would be possible.
My college students continue to be a source of incredible joy and strength for both my academic and writing careers – they show up (giggling) to my book launches and are forever buying my books for younger siblings and cousins, etc. I feel incredibly fortunate at all the support I have.
What resources would you recommend to others?
Critique groups, grassroots diversity organizations, friends and colleagues.
What have you learnt in the process?
I've learned to believe in my vision, and my voice, but also to be humble.
There's no one so high they don't have much to learn, there's no one so seemingly inexperienced or unconnected that they don't have something to teach you.
My writing has strengthened my academic work and vice versa – I believe even more strongly in the critical importance of diverse representation to all of us, investing in children and honoring their joy. I believe that, especially for traditionally marginalised communities, joy is resistance.
What would you advise others to do in the same situation?
People have to do what they need to do – I'm always loathe to tell my students to "Follow their dreams" because paying for rent and food is a real thing.
I think people who say that without caveats are often really privileged and don't recognize their privilege.
That said, I think many doctors wanting to be writers can be unrealistic – they don't recognise that just like medical training it may take years, and so might honing your writing craft. Some people might be lucky, it might happen right away. But for most of us, it doesn't work like that. So for people pursuing writing careers from other professional careers, I would say be patient, learn a lot, be humble, grow and enjoy the process of growth.
Let the journey itself be joyous – if it's not, don't do it, because no one can guarantee whatever result (publication, awards, etc.). Rather, write because you can't not write, because it's a gift to yourself and those who come after you, to honour your ancestors, and to make sense of what you believe.
To find out more about Sayantani's work, visit www.sayantanidasgupta.com.
What lessons could you take from Sayantani's story to use in your own career change? Let us know in the comments below.