"When your job is who you are, not just what you do, it's a scary prospect to realise that you don't want to do it anymore."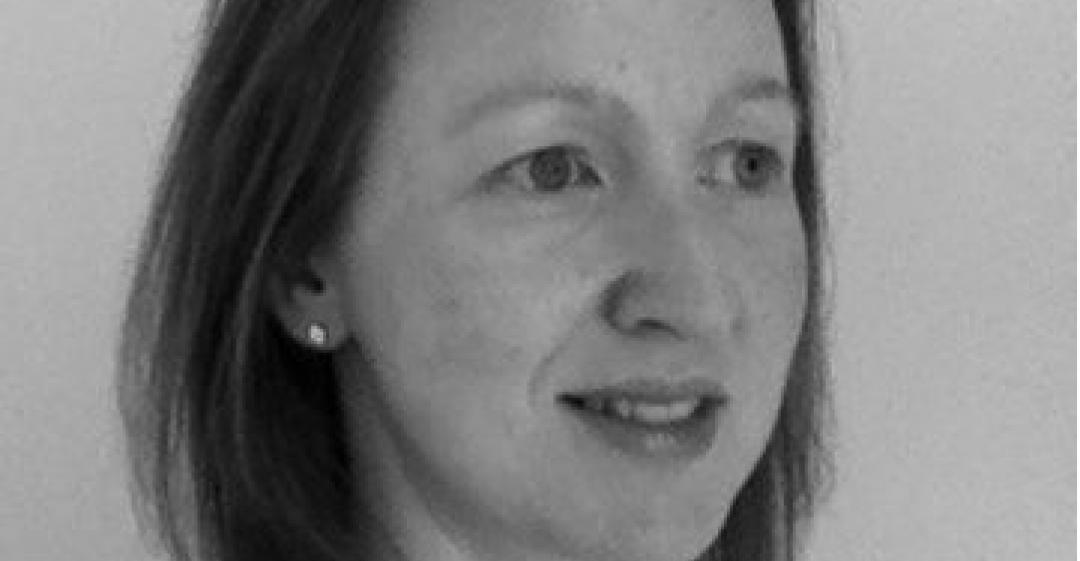 From Pharmacist to Consultant and Writer
What work were you doing previously?
When I first started my career change journey, I was working as a pharmacist in the NHS. I provided prescribing advice to doctors and other healthcare professionals about the safe and cost-effective use of medicines.
What are you doing now?
I now own my own consultancy business, working as an independent consultant pharmacist and a medical writer. I'm also studying for an MSc in nutritional medicine. I write about nutrition and how food can impact on health and disease for other healthcare professionals. I recently set up a blog about food and nutrition, and have also written my first children's book, which I am currently trying to get published. It is a picture book aimed at 3-5 year olds, to help them to learn why it is important to eat lots of different fruits and vegetables.
Why did you change?
Becoming a mum changed my outlook on health and the treatment of disease using medicines. When faced with the prospect of being responsible for the health and wellbeing of a child, I had a bit of an epiphany. My focus changed from wanting to help poorly people to get better by using medicines appropriately, to wanting to help people to never become ill in the first place. Prevention is better than cure!
When was the moment you decided to make the change?
When I look back, I realise that it was quite a gradual change. About four years before becoming self-employed, I reached a crossroads at work and decided that I didn't want to spend the rest of my life doing the same job in the same environment.
I had already done all the traditional pharmacist jobs that I had an interest in, and so I wasn't sure if I wanted to be a pharmacist any longer. When your job is not what you do, but is who you are, it is a scary prospect to realise that you don't want to do it for the rest of your life.
At that point, I didn't yet know what job I wanted to do instead. So, I took a sideways shift, still working in the NHS, but in a very different role. This turned out to be a really useful move, because it helped me to figure out what I didn't want to do long-term.
I then started looking around on the internet for help, which is when I first discovered Careershifters. I realised that I wanted to do a job that was linked to food, but I still wasn't clear what kind of role I wanted. I spent ages pondering what types of job I might enjoy, but then some coaching from two friends finally set me on the path towards a career in medical writing and consultancy.
The latest huge restructuring of the NHS meant that I had to change my job, because the organisation I was working for was due to close at the end of March 2013. Luckily, there was no role for me in any of the new organisations and so I was made redundant. This gave me the exit pass that I had been hoping for.
Are you happy with the change?
So far so good! Having my own business brings its own challenges, but I am really enjoying the work that I do now. My career change process helped to bring a clarity and understanding to the types of tasks that suit my personality. So I now look for projects that fit with my knowledge and skills.
What do you miss and what don't you miss?
I had some great colleagues in my old job and I sometimes miss the teams that I have been part of. But I now look for new networking opportunities and try to ensure that part of my week is filled up with interacting with new clients or old colleagues, to give me opportunities to bounce ideas.
I work from home now, and I don't miss the commute to work, or the office politics!
How did you go about making the shift?
I started to study for my MSc on a part-time basis around my old job. I also I looked for consultancy opportunities that I could do in my own time (or I took annual leave). This gave me opportunities to try out different work and led to making new contacts, who were able to give me some fantastic advice when the time came to be made redundant.
Going back to university reminded me how much I love learning, and gave me an opportunity to get valued feedback on my writing skills.
How did you handle your finances to make your change possible?
I was lucky to receive a redundancy payment to finance the transition between a regular paycheque and an unreliable self-employed income. I resisted temptation to treat myself, and kept it in the bank as a fallback salary.
What was the most difficult thing about changing?
Reaching the point where I had enough confidence to just do it. Making a jump when you don't know where you are going to land is scary. For ages, I worried about the proverbial 'out of the frying pan and into the fire!' But I decided that if I didn't make the jump, I might never get another opportunity that would have a redundancy payment attached to it. So, in the end, I just decided to go for it.
What help did you get?
A few months into my sideways NHS move, a friend who was doing a coaching training course asked me if I wanted to be one of her case studies. I jumped at the chance, and this really helped me to understand my own abilities, as well as the types of tasks and environment I need in a workplace. It helped me to see which aspects of my career suited my passions, and which didn't.
This process also helped me to realise that I still wanted to work in healthcare and helped me to find the nutritional medicine MSc.
What have you learnt in the process?
I've learned that you have to sort out your attitude to success and failure before you can change your career. Being afraid of doing things wrong doesn't get you anywhere. It just holds you back. If you don't try, you'll never know if it would have got you to a better place or a worse one.
Also, I don't dwell on mistakes as failures. I now view every setback as a lesson for how to make things better next time. Another cliché, but "every dark cloud has a silver lining"!
What do you wish you'd done differently?
Nothing. I believe that things are meant to be. To others, it may look like the process took too long, but it was the right pace for me.
What would you advise others to do in the same situation?
Share your aspirations with people who you trust and who are likely to help you to bring clarity to your ideas.
Get help to understand your personality style. A friend did the Myers-Briggs Type Indicator for me, and this helped me to understand why my original career choice wasn't a perfect fit for me.
Learn from others, and read books that will help you get a perspective from people who have followed their passions.
Believe in something, and that it will all work out fine in the end.
And ignore the naysayers!
What resources would you recommend to others?
"Screw It, Let's Do It" by Richard Branson.
Steve Jobs Commencement Speech, Stanford University in 2005

What lessons could you take from Lisa's story to use in your own career change? Let us know in the comments below.