"I decided that unless I gave it a go, I would always wonder what would have happened."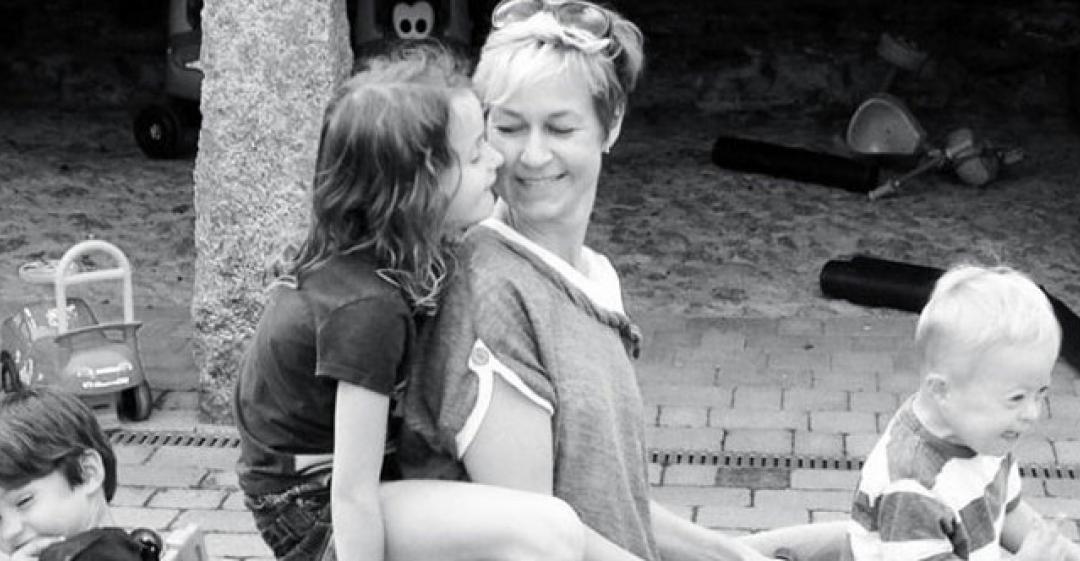 From Osteopathy to Elves
What work were you doing previously?
I've been an Osteopath for 12 years and work from my home-based practice.
What are you doing now?
I'm still an Osteopath, but I now also work for Father Christmas.
I launched the International Elf Service two years ago, which, with parental help, delivers 'live' news from the North Pole on the countdown to Christmas to children all over the world: a magical family Advent tradition in the form of personalised letters.
Why did you change?
I'd been writing notes from 'Elfie' for our children to find throughout December for a few years. They absolutely loved it and I wanted to see if other children would enjoy them too.
When was the moment you decided to make the change?
When I panicked and thought my older two children, then six and seven years old, might not believe in Father Christmas for that much longer.
I really wanted them to have the finished product 'for real'.
Are you happy with the change?
I can't tell you how much I love both of my jobs.
I feel like I have it all!
What do you miss and what don't you miss?
The only thing I miss is the feeling that I had time.
I now work every day and every evening. I love it and wouldn't have it any other way but it would be nice to be able to read a book again!
How did you go about making the shift?
I wrote the text for the letters and then had a huge stumbling block in finding an illustrator whose work fitted with what I had in my mind.
After a few hopeless calls with a couple of web designers, a mum at my children's school pointed me in the direction of another mum who designed websites. She understood what I needed immediately and asked me when I wanted it done by. I told her I was struggling to find the right illustrator. Then she told me she used to be an illustrator for Penguin Books and asked if I would like her to try out a couple of things. I couldn't believe my ears.
I told her what I was after and she sent some sketches through. They weren't right, but I emailed her straight back and said her drawing was too good and they needed to be more immature and wonky. She changed a few things, and that was it. I was so excited to have got over this hump. She was local, we worked well together and her being able to do the website too just made it so much easier.
Then it was a matter of requesting endless samples for the product materials, badgering all my friends for their opinions on absolutely everything, working out prices, postage costs, logistics and then hitting the big red button to make it all go live. It was all terrifying but very exciting.
What didn't go well? What 'wrong turns' did you take?
I had what I thought was a brilliant idea – to sell little hand-stamped linen bags filled with findings from the Elves' Workshop: a button, some toy stuffing, a length of ribbon, some tiny non-working scissors, a 'rare' gem, a sleigh bell, etc. This was all with the view of parents popping an item in with each letter. The children would of course assume they were from the North Pole.
I bought enough to make up 75 bags. Then I suddenly had a thought – would these items be choke hazards and did the product need to be assessed before I could sell them?
The answer turned out to be yes and due to the number of small parts, it was going to cost me thousands, which I couldn't possibly afford. Aside from wasting the money I'd spent, I was so grateful that thought had popped into my head. Imagine if it hadn't?
How did you handle your finances to make your change possible?
I've always worked part-time since having our three young children, so I just chipped away at it when I had windows of time, including in the evenings.
To pay the start-up costs, I used some savings I'd managed to scrape together and some money my mum left me when she died.
What was the most difficult thing about changing?
A lack of confidence.
Putting myself 'out there' made me feel so vulnerable.
I decided that unless I gave it a go, I would always wonder what would have happened if I had. It didn't matter if I failed (though I'd probably weep forever and hide under a rock).
What help did you get?
Most of my help came from family and friends, Facebook groups and other contacts I'd made through social media.
What resources would you recommend to others?
Social media is brilliant as there are so many lovely and talented people out there.
I've joined various 'business' Facebook groups, which have been an invaluable support.
My family and friends have been amazing and have provided ongoing, honest, constructive feedback throughout.
What have you learnt in the process?
That I'm capable of far more than I had realised, that everyone knows someone who knows someone who can help, and that Father Christmas is actually real.
What would you advise others to do in the same situation?
Go for it and do it to the best of your ability.
Expect 'down days' when you feel you're totally rubbish at it or when things feel hard.
Don't rush, don't overspend, and get your learning hat on!
What lessons could you take from Emily's story to use in your own career change? Let us know in the comments below.