"I knew that I couldn't make the changes I wanted in my organisation, because I was a part of the problem..."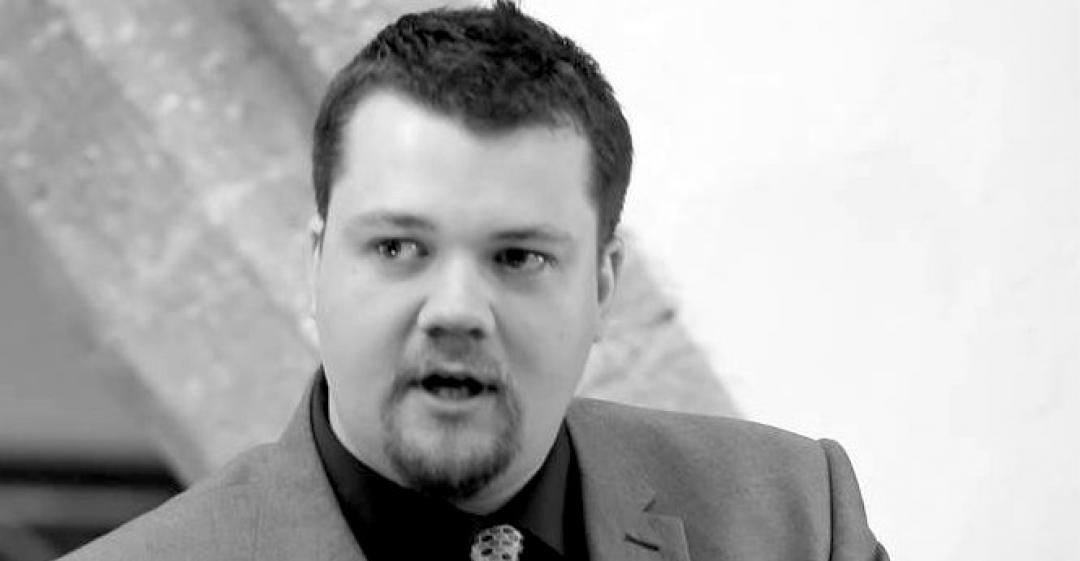 From Operations to Start-up
What work were you doing previously?
For just under six years I was the Operations Manager for a creative and media college.
What are you doing now?
I have set up my own catalyst company.
We work across the education, arts, technology and charity sectors. The idea is to build partnerships, create new projects, and solve problems by innovating and harnessing the strengths of skilled people.
I work with management teams to develop strategy and leadership thinking, and research new ways to bring in income (such as developing commercial products that solve a problem for someone else).
Why did you change?
My operations work was a very busy role, but increasingly I was caught up in data, compliance, report writing, fire-fighting and troubleshooting age-old problems.
I became frustrated with the restraints of policy and funding. I knew that I couldn't make the changes I wanted in my organisation, because I was a part of the problem. I couldn't see the bigger picture clearly enough. But I knew that I had enough experience and understanding to give guidance to others.
When was the moment you decided to make the change?
My boss flippantly asked me what I enjoyed most in my role.
I answered that it was the advising, shaping, growing, and problem-solving over time. He said that was all well and good, but the company lacked driving managers who could whip a team into shape. I realised that we were both right, but that the environment for either to thrive was not there.
I decided to go part time, developed some leadership workshops, tested some ideas with a friend, and secured a small amount of funding. When all of these things went really well, I knew it was time to change my working life.
Are you happy with the change?
I meet interesting people every day.
I set my own working patterns. I get to see more of my children. I have more influence. I have the potential to earn more money when the start-up costs die down. I am less stressed and everything I work on is because I want to, not because I am obliged to. I can say no to anything.
Yes. Very.
What do you miss and what don't you miss?
I sometimes miss seeing the same faces every day, but not as much as I thought I would.
I can now be their friend rather than their boss.
I don't miss being stuck in a workplace culture or set of behaviours that I don't like. I don't miss having to work when someone else says I have to work.
How did you go about making the shift?
I registered as self-employed and negotiated a phased exit from my job.
I reduced to four days a week, and then three days per week a month later. After seven months, I left completely and went full time with my own company (which I had, by then, registered as a limited enterprise).
I had to set myself targets for income and make sure that I had some early successes. I had amazing support from my wife, but had to be honest and clear about worst-case scenarios and what I would do if those happened. We have two young children and she works part time (she was just coming back from maternity leave at the time) so losing all my income was not an option.
I had to work very hard on establishing a brand and a values proposition for my businesses. With no money to invest, everything was self-taught and handmade (website, logo, business plan, bookkeeping, etc). I am pretty self-motivated, so that was ok.
What didn't go well? What 'wrong turns' did you take?
I spent a lot of time writing proposals and pitches for things that I wasn't ready for.
I overestimated certain things and could have spent some of that early time better. It's amazing how quickly I have caught up, but I should have spent more time cultivating modest projects at the start.
How did you handle your finances to make your change possible?
It was all a bit risky.
I had no savings and lots of debt. I just calculated what I could earn if I got it all right and then I had to make sure that happened.
Cash flow can still be a bit of an issue at the end of the month, but less and less so. After a slow start, income to the business has gone up by about 20% per month so far.
What was the most difficult thing about changing?
Knowing which rabbit holes to run down and which ones to avoid.
What help did you get?
The support and encouragement of family and friends goes a long way.
I am a natural networker and connector, so have been able to work with old colleagues and associates on bits of work. I reached out to lots of people who responded with good advice, leads, and offers of work.
A friend is an accountant, so he gave some good advice at the start. Talking to other people who have done it is key.
What have you learnt in the process?
Confidence is king.
What would you advise others to do in the same situation?
Weigh it up, then go for it.
You can make all the opportunities you need. There is a BIG world out there.
What resources would you recommend to others?
I've gained a lot from reading about motivation and mindset: books by Dan Pink and Carol Dweck, for example.
What lessons could you take from Richard's story to use in your own career change? Let us know in the comments below.