"I don't miss the rigid hierarchy and the constrained 'way we do things'."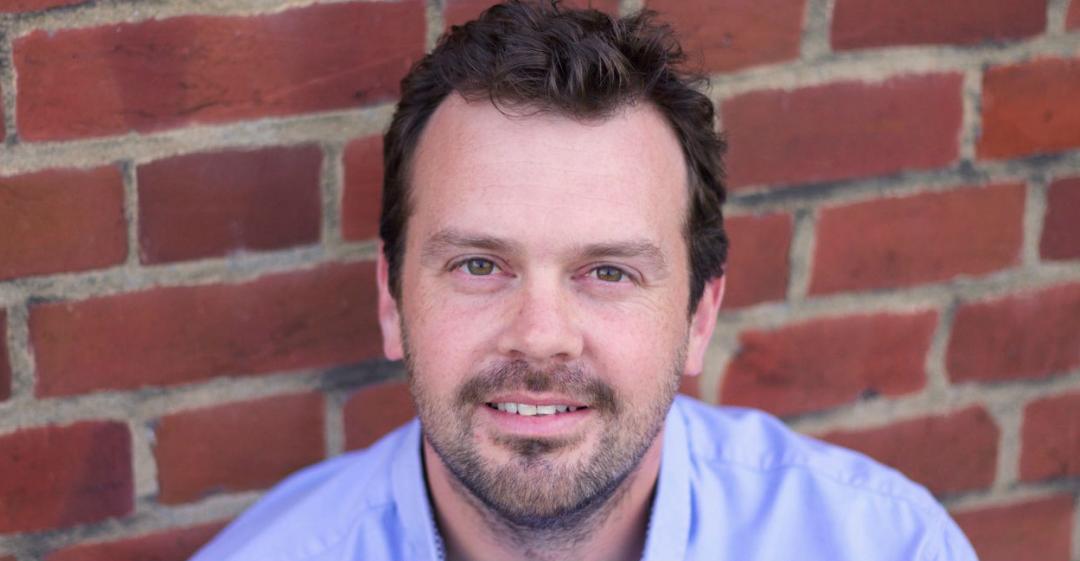 From Officer to Business Owner
What work were you doing previously?
I used to be an officer in the Royal Air Force.
I spent sixteen years as a Training Officer, helping to design and manage training programmes to ensure RAF personnel were equipped with the skills and knowledge to carry out their frontline roles.
What are you doing now?
I'm now the Founder of CycleFox.
We're a network of bicycle mechanics and cycling instructors working across London.
Why did you change?
I loved my time in the RAF. But when I looked ahead, although I could see new challenges, I knew that fundamentally I'd be involved in the same kind of work.
I wanted to tread a new path and enjoy the new learning that would be part of that.
When was the moment you decided to make the change?
It wasn't really a moment. It was more of a gradual build – a feeling that I didn't want to spend my entire working life operating in the same field.
Are you happy with the change?
Very.
I'm on a new adventure. In my opinion, that's good for the soul.
What do you miss and what don't you miss?
I miss some of the camaraderie that working in the military brings – the banter. But I don't miss the rigid hierarchy and the constrained 'way we do things'.
How did you go about making the shift?
I experimented with some ideas before I left the RAF, including a little bit of moonlighting here and there to learn more about the cycling industry.
I also went on some evening courses to learn more about starting a new business. I wrote a plan of how I'd approach achieving my goals. As the old adage goes, "No plan survives contact with the enemy". This was certainly true in my case, but I think it helps to have a plan of sorts as a starting point.
What didn't go well? What 'wrong turns' did you take?
I started my own business and this was something I had no experience in.
I've made lots of mistakes, but I'm recognising them and continually making adjustments as necessary. The journey is part of the experience.
How did you handle your finances to make your change possible?
I did several things to help on this front.
I squirrelled some cash away whilst I was still working. I then tried to streamline my outgoings, taking a break from some of the long list of monthly subscriptions I seemed to have accumulated. I also reduced my social calendar.
I also do some paid part-time work, which helps cover the essential bills. This works for me, in that I can build the business gradually whilst still surviving month to month.
What was the most difficult thing about changing?
Moving from a very team-based environment to working on my own at the kitchen table took some getting used to.
I now know that I don't need to be in a uniform to get stuff done – my underpants are just fine.
What help did you get?
I've had loads of help.
I've attended lots of business start-up events, to get inspired and learn from others. I've also had some very practical help from the Business Centre at the British Library. I've read a lot too – sometimes too much (not enough doing).
What have you learnt in the process?
I've learnt that I've got a lot of stuff to learn.
In my previous career I was a specialist in a particular area. When establishing a business there are lots of different aspects that you need to turn your hand to – many things that you might not have had to do before.
That said, I've also learnt that I won't be able to do everything – asking / paying for help is important.
What do you wish you'd done differently?
With hindsight, I could have started my business in a much leaner way, spending less and engaging with customers sooner. I think this would have saved me money and got the business moving quicker.
What would you advise others to do in the same situation?
Get some advice on how to quickly validate your idea without spending too much.
It's all too easy to get wrapped up in a grand vision – before you know it you're getting strapped for cash. This can be stressful and has the potential to doom your plan before you've even started.
What resources would you recommend to others?
If you're looking to start a new business, I'd definitely recommend you take a look at the Happy Startup School.
I've participated in a number of their events, from physical seminars to their online homeschool, and even an amazing week-long adventure in the Alps. They're awesome.
You can find out more about Richard's business at www.cyclefox.com.
Also, find out more about Happy Startup School in our Retraining Directory.
What lessons could you take from Richard's story to use in your own career change? Let us know in the comments below.