"I'd been itching for years to break free... but I lacked the confidence to make the change."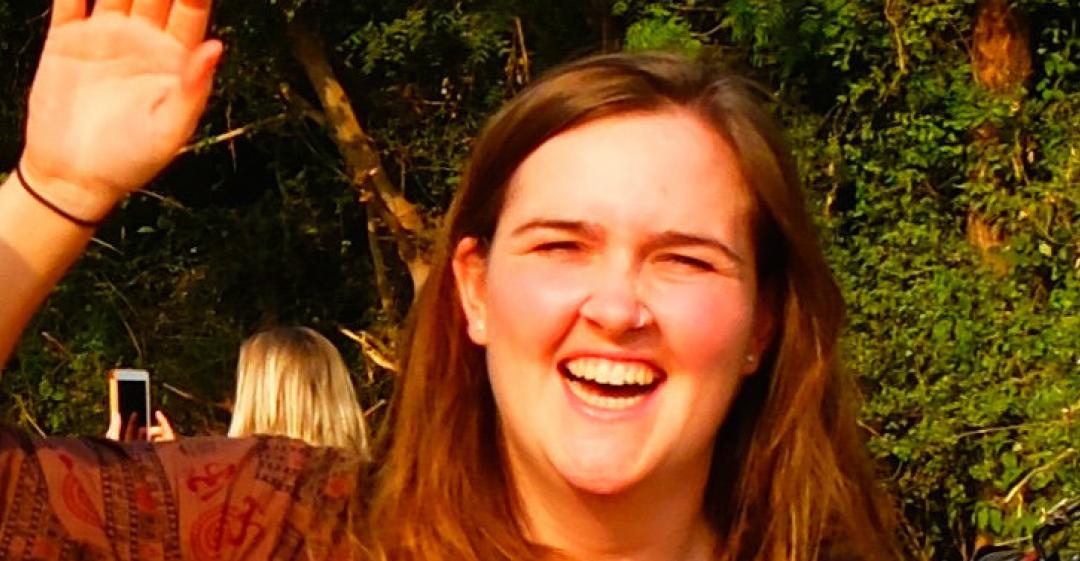 From Office Worker to Digital Nomad
What work were you doing previously?
I was a fundraiser and volunteer manager for a large international NGO.
What are you doing now?
I'm the co-founder and director of a career change volunteer organisation called _SocialStarters.
We match skilled professionals with social entrepreneurs in developing countries who need support in developing their enterprises. I'm a digital nomad with no office.
Why did you change?
I'd been itching for years to break free from the office environment.
I always knew I wanted to do my own thing but I lacked the confidence to make the change.
When was the moment you decided to make the change?
It happened as a result of one of the best things that ever happened to me… redundancy!
What followed was a six-month journey of self-discovery which included study, volunteering and research. This led me to discovering and creating my dream job.
Are you happy with the change?
I am so happy.
I finally feel like I'm reaching my potential: I feel fulfilled and I'm doing something I'm passionate about.
We really want _SocialStarters to support more people each year to make the change too!
What do you miss and what don't you miss?
I miss the daily banter with my old work colleagues; we all got on so well. But I don't miss being in an office.
Living the digital nomad lifestyle is incredible; there's no going back. All I need is my laptop, half-decent wifi and I'm good to go. 'The world is my office', as I like to say!
How did you go about making the shift?
The shift happened when I started to talk to and connect with like-minded people.
It was an incredible feeling to find my tribe. I felt motivated and inspired when I realised that there were so many people not following the traditional career path. They were doing what they were passionate about, carving their own path.
I started to realise that doing my own thing didn't need to just be a dream.
What didn't go well? What 'wrong turns' did you take?
I think any start-up entrepreneur will say the same – work–life balance!
When you're so passionate about what you're doing and so invested in making it work after you've taken the leap to make the change, it can become all consuming.
A year and a half in and we're still working on it. It's things like taking the weekend off and trying not to reply to emails in bed that helps create that balance.
How did you handle your finances to make your change possible?
I had a small amount of savings and my redundancy package which I knew would keep me going for quite a while.
I was also able to live with my mum during the transition, which helped me to save money. After starting _SocialStarters I had to be very careful where I spent my money. I knew that being in control of my finances would be a very important part of the change.
What was the most difficult thing about changing?
I think the most difficult thing was the adjustment in income.
I had never thought much about my spending and suddenly I was becoming aware of how expensive things were.
What this has taught me is that I don't actually need all the excessive things that I used to spend my money on when I was earning a lot. Ultimately, those things didn't make me any happier.
As the business grows, so will my income. But I know I won't go back to excessive spending on things I don't need.
What help did you get?
The most help I got was through reaching out and connecting with like-minded people.
Sometimes I felt a bit lost when I was at the beginning of the shift. I built my confidence through meeting others in the same position and getting inspiration from people who'd gone on to do interesting things.
What have you learnt in the process?
I've learned that sometimes there are other options than what I've believed there to be.
Staying in the same career or even a career in itself isn't the only option; it's just the safe option.
Setting up a business isn't as scary or risky as it seems. It's possible to test it using a small amount of money and check it's viable before going in all guns blazing.
I've discovered that there are so many people in the same position as me. It feels great to reach out and connect with them.
I've learnt that while making the change was daunting, it's led me on a path I would never had gone down or even been able to imagine had I not tried.
What would you advise others to do in the same situation?
Start talking about the change – the more you can project that it's going to happen and start talking to people, the more likely it is that you'll make it happen.
People around you may discourage you or not support you in the change. This is because you are doing something brave and different, and they may wish they'd done the same. You don't have to play it safe like the people who discourage you.
Take small steps – you don't need to quit your job tomorrow. You can start by attending events, widening your network, taking online courses. You can break it down into smaller steps.
Volunteer – If you're able to take a career break or sabbatical then take the opportunity to volunteer in different roles or industries that you are considering changing to. Volunteering overseas gave me the unique opportunity not only to share my skills, but also learn about myself, get a different perspective, and shift my mindset so that I could discover my purpose.
Look for cheaper living situations and work out how you can trim down excess spending. It might mean a change in lifestyle for a while, but it's worth it to make the change, as you'll be happier in the long run.
To find out more about Anna's start-up, visit www.socialstarters.org
What lessons could you take from Anna's story to use in your own career change? Let us know in the comments below.