"I felt like I was being wasted."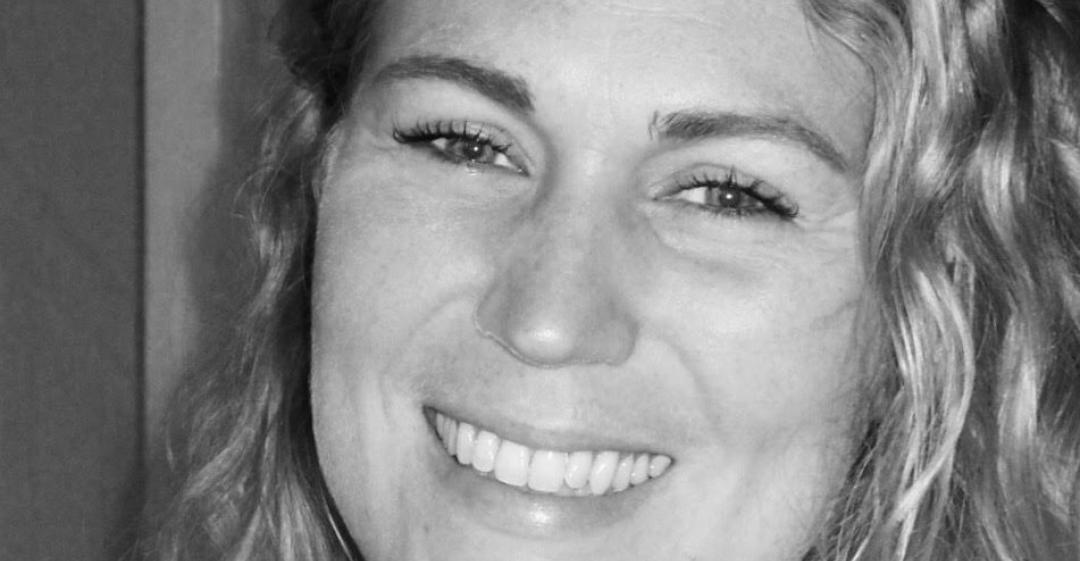 From Office Life to Weekend Retreats
What work were you doing previously?
After completing an 18-month sales graduate role at an IT consultancy, I moved to London to help my brother set up his tech start-up company, Clear Books plc.
We made accounting software for small businesses. Our typical customers were entrepreneurs, start-ups, one-man businesses and sole practitioner accountants.
I spent the next eight years managing the marketing and sales, and recruiting to grow the team. About three years ago, I became Chief Operating Officer and Director.
What are you doing now?
Now, I own and run The Humble Retreat.
The Humble Retreat is a weekend getaway for anyone looking for some peace and quiet. The weekend includes beautiful walks, gentle yoga, connecting with like-minded people, eating wholesome homemade food and practising mindfulness.
It allows guests to take joy in the simple life by turning off unwanted distractions and helping them get back to basics.
How did you feel in your work before you decided to make the change?
The culture and the vibe of working for a start-up tech company was exciting.
And it was inspiring to hear about the courageous journeys small businesses owners had taken in order to pursue their dream work.
I've always had a passion for Clear Books. I helped set it up. I watched the team grow. I witnessed the excitement as investment came in. I connected with the team like a family. I have really good memories.
But ultimately, regardless of how good it looked from the outside, there was something missing. Work takes up so much of our time and I couldn't believe that accounting software was all there was to 40 hours of my working week. I felt like I was being wasted.
My head was in a battle with my heart. Why would I give up a secure, steady, well paid 9–5? And give up working with awesome people? Surely, I was nuts?
Why did you change?
Technology has never been my dream. It's something I just fell into, and then stuck to because I was in my comfort zone.
I couldn't deny the discomfort nor could I continue what I was doing. I felt like I was lying to myself and not allowing my true purpose in life to make an appearance!
When was the moment you decided to make the change?
After a lot of investments, restructure and change, the company shifted into being an established business, and with that came slightly more formal processes.
I decided I was not living my dream. My 9–5 was not feeding my soul.
I had been toying with the idea of leaving for a long time. I was scared of lots of things: the unknown, taking a risk, making a mistake. I was also scared that my business would fail and I wouldn't make any money. And I was scared I would regret my decision.
I finally took the steps to leave because someone asked me to go and work for them. They were my reason for finding the courage to leave my comfort zone. Even though in the end I didn't end taking that role I'm grateful to them for being my reason to pluck up the courage to leave.
How did you choose your new career?
My new career found me.
I've always been interested in well-being / mental health, and I've always had a natural empathy towards people. It was like a light-bulb moment when the idea of The Humble Retreat came to me: helping people to heal, take time, relax and restore – that's what I'm good at, and that's what I love doing.
Are you happy with the change?
I am so happy with the change.
For once in my life I know absolutely that I'm on the right path. I can only relate the feeling to the expression people say when you meet 'the one' – "You know when you know". Well, where The Humble Retreat is concerned, I just know!
Everything has been a joy and the opportunities that have opened up as a result of this have been incredible and at times slightly unbelievable! There's been no worry, angst, stress or nervousness around any aspects of running the business or hosting the retreats. And that's a great sign to me that I'm exactly where I should be.
What do you miss?
I miss seeing my brothers every day (they both worked at Clear Books) and the lovely people I met along the way.
Interestingly, those lovely people have followed my journey and some are even booking onto The Humble Retreat.
How did you go about making the shift?
After I left Clear Books I couldn't visualise exactly what my next step was going to be.
I had the opportunity to freelance and work for other people, for good money. Making lots of money from people wasn't important to me and the culture that comes with making lots of money makes me feel uncomfortable, so that was not an option.
So, I took some time out from employment, to just be. I took my tent and spent two months walking around the UK by myself. I stepped into the countryside and everything became calm and clear. It was whilst I was walking in Snowdonia that I had my 'aha' moment, and knew exactly what it was I had to do.
I wanted to create a humble space for people to take time to restore, explore and rest. As soon as I had this idea I bought the domain name and got cracking with creating my website for The Humble Retreat.
I listened to my instinct, and took the risk. I also spent some much-needed time by myself, so that I could have clarity and peace around what was to come. I've found that spending time by myself and away from the noise is extremely important when making life-changing decisions!
What didn't go well? What wrong turns did you take?
When I left Clear Books I left to join another business which had asked me to help run their company. I had said yes. It was an attractive offer and it gave me a reason to leave Clear Books.
That was a mistake. My instinct wasn't telling me to work for another business. My instinct was telling me to work on my own. Eventually, I listened.
How did you handle your finances to make your shift possible?
I moved away from London, rented out my flat and moved back into my parents' home in Berkshire to save money.
I also got a little part-time coffee shop job to stay sociable (outside of working from home on The Humble Retreat).
(Interestingly, it turned out the coffee shop owner was on a mission to turn the space into a well-being centre, so I'll also be teaching restorative yoga there on Sundays. This space also opens up another relevant network for The Humble Retreat. The universe works in mysterious ways!)
What was the most difficult thing about changing?
The most difficult thing was worrying what other people would think of my radical change: a company director on a good income, switching to healing retreats on a humble wage?
Now that doesn't worry me at all. My core values of equality, kindness and compassion play a huge role in my creation of The Humble Retreat which means that all the insignificant things get lost in the background.
What resources would you recommend to others?
LinkedIn has been amazing.
I have more than 3,000 contacts I have been able to email personally and share my story with. The response has been immense and so encouraging. The results have meant bookings, further connections and exciting opportunities for The Humble Retreat and the future.
The power of people and connections is incredible.
What have you learnt in the process?
I've learnt to believe in absolutely everything my vision, mission and business sets out to do.
I've had to have complete and utter conviction in the change and believe in the good it brings with every ounce of my breath!
What would you advise others to do in the same situation?
If you have a little niggle telling you that what you're doing now isn't feeding your soul, do something to change it.
You have the power to create the life you want to live. The journey is yours to live, not to waste dreaming.
Have the courage to fail. Have the courage to succeed. And have the courage to do what brings you joy.
To find out more about Lizzie's business, visit www.thehumbleretreat.com.
What lessons could you take from Lizzie's story to use in your own career change? Let us know in the comments below.