"I had a burning desire that got stronger. I wanted to try to make a go of things myself."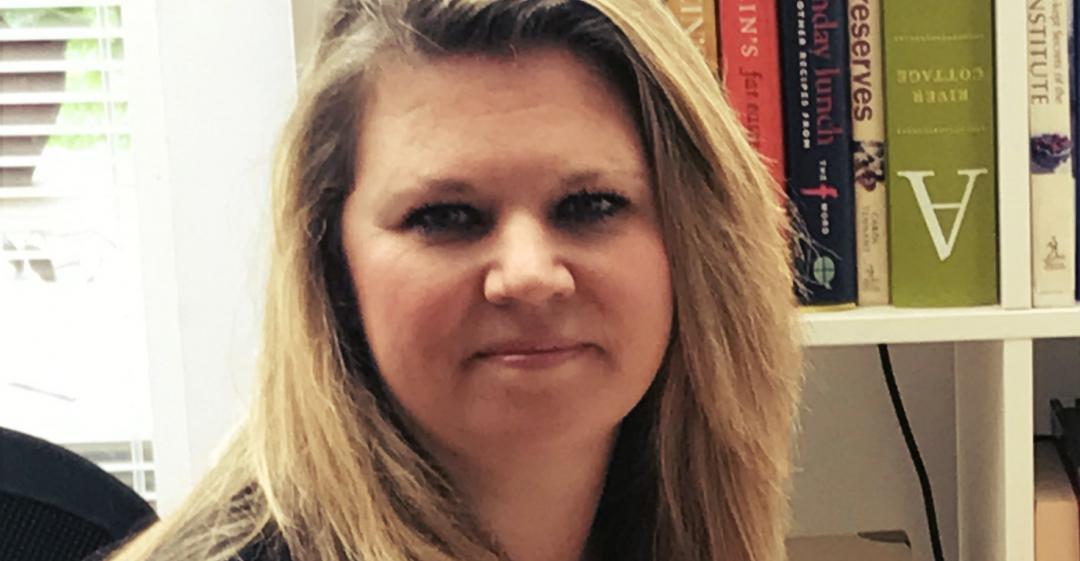 From Office Life to Own Business
What work were you doing previously?
I've worked in office management for over 25 years.
Most recently, I worked for a small executive search boutique, Hedley May, for seven years, helping to set them up from scratch.
What are you doing now?
I run my own business.
I provide full office support – from IT and management to marketing and PR – to small- and medium-sized businesses.
This allows those businesses to avoid the headaches that often come with hiring someone in a permanent position, whether that's full or part time, or just for a few days a month.
I also work with an IT partner, so it's not just me providing support. My clients get a wider spectrum of support that they wouldn't get if they were just working with a virtual assistant.
How did you feel in your work before you decided to make the change?
I started getting frustrated working for a company where, although we could work from home and it was quite flexible, I was always working for someone else.
There's always a bit more than can be squeezed out of you – to work longer, to work harder – and you don't see the financial reward. Although it's not about the money, I needed more motivation and self-recognition.
I had a burning desire inside that got stronger. I wanted to try to make a go of things myself, to see if I could build a business from scratch and make it successful.
All those different things came together and made me want to go for it.
Why did you change?
I've always worked in the office space, with a number of small boutiques, including three start-ups, so I knew the stresses and strains that would be involved before I set up on my own.
I've been lucky to have worked for a wide range of companies, including large corporates such as PWC, New Look and others. When I had the idea for this business (almost two years ago now), I'd been working in office management and building up my network for over 25 years. With that experience behind me, I had an insight into what small businesses, especially start-ups, need.
When I started formulating the idea, I thought, "If I don't try this, then I'll never know". If it failed, I'd know I'd given it my all and could always go back to what I was doing before.
When was the moment you decided to make the change?
I founded the business a year ago.
The idea came from working with small businesses. At Hedley May, we worked with IT companies and contractors who came in to help with office refurbishments. It was one of those small companies which gave me an idea, when I realised one IT consultant didn't have any PA or office support. He was always chasing his tail, I had to prompt him for invoices and any other admin.
When I spoke to him about why he didn't have that support, he said three things: he didn't have the time to even think about it; he didn't quite know what he needed and he didn't trust anyone to tell him; and he couldn't afford an experienced hire while knowing if he hired someone cheaper he'd have to spend the time training them up.
I realised there was a need for small businesses to use somebody with my kind of experience on a small-scale, regular basis.
Are you happy with the change?
Yes.
It's a roller coaster and it has its ups and downs. But I'm so glad I've done it and I'd never change it.
Have I made mistakes? Of course. But you have to go through the mistakes in order to grow and develop.
The scariest bit is doing it myself. When you're employed, you have your job description, the goals you have to work towards, your appraisal, so that stress is one thing. When you work for yourself and have your own business, you have a different set of pressures.
Although people think there's lots of flexibility, there are actually different stresses involved. You're the one that's in control. You have to drive yourself forwards. You're the one making the decisions, and the one who can ultimately work as hard as you want, or slack off if you prefer.
What did you miss and what don't you miss?
The thing I miss the most is being able to bounce ideas off someone, using someone as a sounding board.
I had one particular colleague and friend who was really good for bouncing ideas off at Hedley May. Now I'm working for myself, I'm the one who has to make all the decisions.
I don't miss the constant bureaucracy. I'm all for feedback and appraisals, that's all really valuable. But sometimes, the corporate pressure of having to fill in a hundred forms was too much.
The binds of that world, where you work from 9–5, and some of the politics – those are the bits I don't miss at all.
How did you go about making the shift?
First of all I did the research, to make sure there was a need.
I spoke to a few people before I even made the first step. Once I decided there was a need and people seemed interested, the next step was to write down a plan of what I needed to do. I wrote down everything: did I need a website, did I need business cards, how should I become self-employed, was I going to be sole trader? I looked at what I needed to do and what route I was going to follow.
Once I answered those questions, the big thing then was to build the website, which took a lot longer than I'd anticipated. I'd had experience of this from helping to set up Hedley May and other start-ups, but it takes time when you're trying to juggle doing that with a full-time job.
I wanted to have everything lined up and ready, so that when I left Hedley May, everything would be already set up and I could start working with my clients.
Before I left I started to enquire with potential clients and schedule meetings, and to tell people about my website. That meant I had meetings and clients within a matter of months of leaving.
What didn't go well? What wrong turns did you take?
The mistakes I made were around not having the confidence to push myself, to speak out and offer my experience.
For example, one client wanted me to help them with their marketing strategy. I came up with ideas and they turned around and said they didn't want to implement them. I knew that they needed to push themselves. The mistake I made was not being firmer, not reminding them that I was experienced and that this was what they'd hired me for.
I'm lucky in that I work with three regular clients now. One of the things I really enjoy is working with people on a longer-term basis.
How did you handle your finances to make your shift possible?
Having helped Hedley May set up from the start, I had a basic understanding of how I needed to organise the finances, so I knew I needed a business account.
I spoke to an accountant who gave me some advice on what I'd need to do (depending on whether I chose the limited company or sole trader route), what the costs would be and what was involved in filing my finances.
He advised me to take the sole trader route initially because I wouldn't have to file my finances with Companies House and therefore wouldn't have to incur the cost of an accountant initially. Then it would be easy to transition to become a limited company further down the line. Also, he pointed out that after a year I'd have a better idea of my finances to be able to make the transition.
My husband is also self-employed, and I'd been helping him to file his tax returns for the previous couple of years. I felt comfortable in a basic knowledge of how I needed to organise my business expenses and keep them separate with a business account.
There are some online accountancy programs which are good for small businesses, like Quick Books. I've used those in the first instance – I don't want to run before I can walk. As the business grows I can make decisions about what other avenues to pursue that might be open to me.
What was the most difficult thing about changing?
When you're working with new clients, you don't quite know what their style is, or how they like to work.
I've sometimes had to navigate the different personalities and understand what they meant or wanted, without asking. Because I'm not there working with them face to face, I don't always get those clear clues about what someone's personality is like. I've had to feel my way, particularly in the early days.
I was worried about asking for feedback in the beginning, but now, having worked with clients for a year, I know to ask for the feedback.
My organisational skills have to be a lot sharper than if I was working in an office. That's something I'm getting better at. It's just taken a bit of time to remember where my weaknesses are and to make sure all my ducks are in a row.
What help did you get?
I feel lucky that I've built up quite a good network of people I can go to, to ask questions and for different resources.
My daughter has a friend who works for a web hosting company and who was able to help me build the website. The accountant was a friend's father. I knew people in recruitment, so they gave me advice in terms of my small boutique company pitch, how my business was coming across.
I tried to use my contacts as much as possible. In fact, the business cost me less than £1,000 to set up.
What resources would you recommend to others?
I like Quick Books for accounting software.
I use LinkedIn to keep in touch with my network and to push and promote my business.
I'm a member of the Thames Valley Chamber of Commerce. They've been great at putting me in touch with different people.
Networking events are also useful.
What have you learnt in the process?
The biggest thing I've learned is to make sure that I'm organised.
Things change. I have to make sure I can be flexible and can adapt to that change.
What would you advise others to do in the same situation?
Your network is your biggest resource.
People recommending each other is an absolutely massive positive thing. Use that network when you're not sure about how to do something – there could be other people in a similar situation who could help you. For example, I've had conversations with the COO of a large law firm whom I met a couple of times. This has helped me when trying to draw up an engagement letter for clients, that sort of thing.
Use your network to give you confidence boosts in different areas.
My former boss at Hedley May is really good at reminding me to trust in myself.
What lessons could you take from Siobhan's story to use in your own career change? Let us know in the comments below.