"I thought to myself, this is just too much."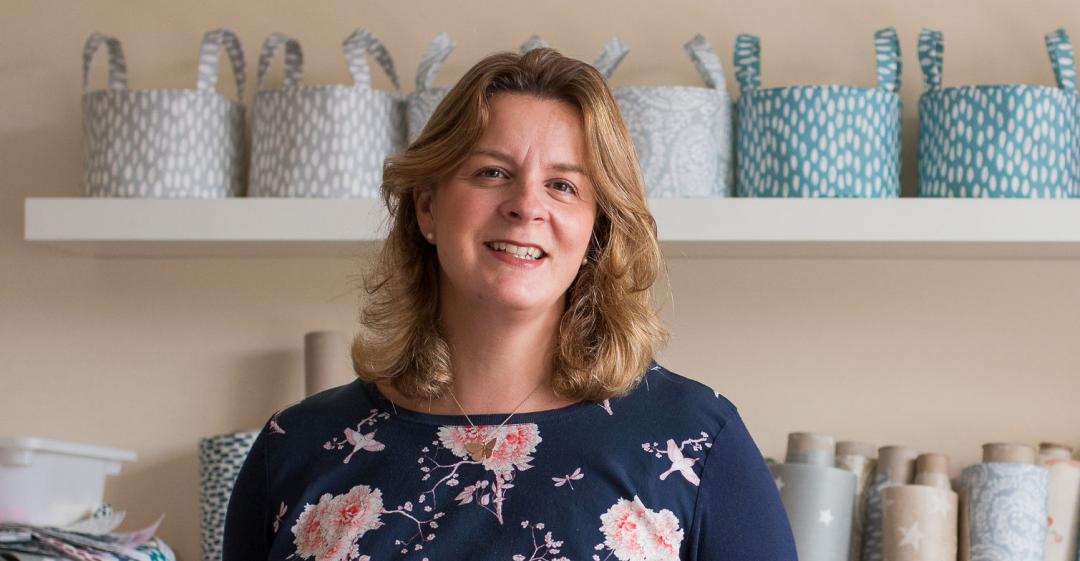 From Office Life to Creative Business
What work were you doing previously?
I was working at an investment bank, and then as a part-time school secretary.
What are you doing now?
I'm now running my own business called Lucy Houle England Ltd, designing and making luxury oilcloth tote bags and accessories from our home studio.
How did you feel in your work before you decided to make the change?
I was extremely happy in my previous job and have always loved working.
Why did you change?
Since having children, I really wanted to try and find a career that would give me a work-life balance, as well as using my creative talent.
When was the moment you decided to make the change?
I was running my business alongside my part-time job.
The business was growing and growing, and I was getting up earlier and earlier every morning to make tote bags before I went to work. I thought to myself, this is just too much. Do I continue with my school job and give up my business or shall I go for it?
I decided to take the leap of faith and the rest, as they say, is history!
How did you choose your new career?
I've always been creative and absolutely loved fabric, as well as mixing and matching colours.
Are you happy with the change?
I'm very happy and wouldn't change it for the world.
While my working hours are a lot more than I thought, the beauty of working for yourself is that you can fit it around your family – most of the time!
What do you miss and what don't you miss?
I miss the interaction with my colleagues on a daily basis, and with being a school secretary, no day was ever the same.
How did you go about making the shift?
I'd been working part-time as a school secretary and after three and a half years, decided to take the leap of faith and leave.
What didn't go well? What wrong turns did you take?
After I left my part-time job, my husband was made redundant two months later.
It was an extremely challenging time, and I had to give this my best shot.
How did you handle your finances to make your shift possible?
It's been challenging.
Perhaps my business has not grown as quickly as it could have. However, a business associate said to me that it's growing organically, which is likely the best way to succeed.
My husband is incredibly supportive. He has a background in IT, which has helped enormously in saving a lot financially.
What was the most difficult thing about changing?
You never know what's around the corner, and you have to be prepared to take risks.
What help did you get?
I have a very supportive network of family and friends.
Without them I'd find it very difficult to run my business.
What resources would you recommend to others?
I found Zoho Social a great platform to help promote your business via Instagram, Facebook, Twitter, etc.
What have you learnt in the process?
Meeting new people and places is so inspiring. It gives you the courage to carry on.
What would you advise others to do in the same situation?
You have to follow your passion and try your business for yourself.
Don't let anyone tell you otherwise!
To find out more about Lucy's business, visit lucyhoule.co.uk.
What lessons could you take from Lucy's story to use in your own career change? Let us know in the comments below.